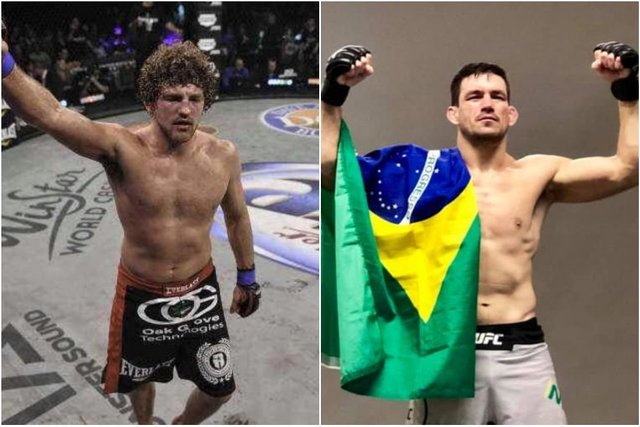 SINGAPORE - Mixed martial arts (MMA) fighter Ben Askren is set to return to the Singapore Indoor Stadium, this time to headline the Ultimate Fighting Championship (UFC) Fight Night Singapore event on Oct 26.
While the UFC have not made an official announcement, the 35-year-old American announced on Twitter early on Wednesday (August 21) that he will take on Brazilian fighter Demian Maia, 41, in a welterweight bout.
Askren is currently 11th in UFC's welterweight ranking, while Maia is ranked 10th.
Source of shared Link
---