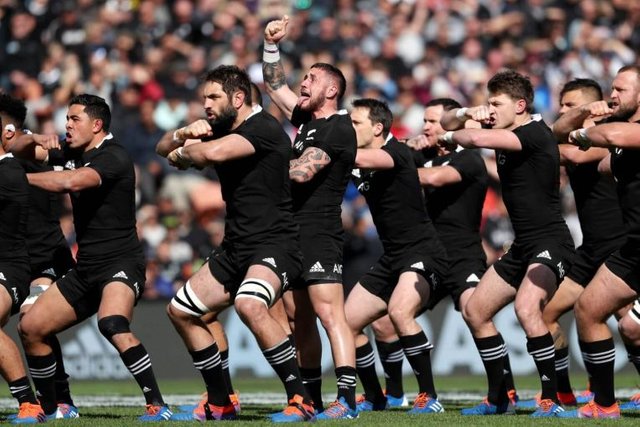 TOKYO (AFP) - Most people know the famous All Black "haka", the terrifying war dance performed before kick-off designed to strike fear into the hearts of opponents foolish enough to challenge New Zealand at rugby.
But the 2019 World Cup in Japan will feature no fewer than four war dances, with Pacific Islanders Fiji, Samoa and Tonga also in the mix.
Here is AFP's guide to the pre-match ritual that thrills fans and petrifies rivals.
Source of shared Link
---