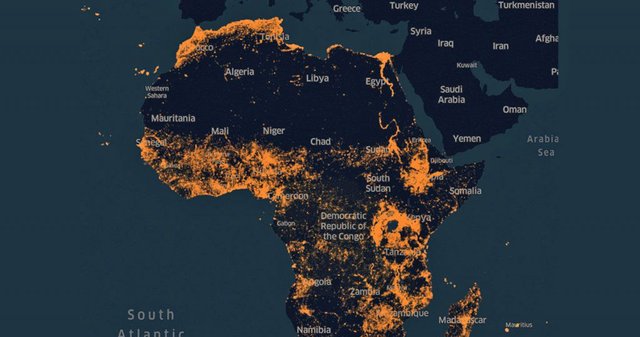 Facebook is using A.I. to create population density maps for most of Africa. What does this digital colonization mean for nations that currently have no specific data protection laws in place?
Don't get me wrong: The maps are useful to some extent for disaster responders (at least according to the ones I've asked). But in the process of creating these maps, Facebook is also accumulating oodles of new spatial information that will eventually help it get millions more people onto Facebook and its associated services. The maps are general population density information, and not granular information about individuals in and of themselves. But they're a necessary step in the process of getting more people onto Facebook — and by claiming that they're making the maps for humanitarian reasons, Facebook is able to better shield itself from criticism of its overall data-hungry business strategy.
When the states become more surveillance heavy we might get these stuff in our urban and more developed continents too. FB is one of the top 5 biggest companies in the world in stock markets. There is hardly any place for them to grow in developed nations. But they want to impress the shareholders and send the stock price up. That's why they are collecting these data and indoctrinating people of these countries into Facebook.
Some mobile users end up using FB than search engines. That's a sad state. image how many great knowledge bases would get burred under Facebook drama.
Under this line of criticism, projects like Facebook's Internet.org and Google's Project Loon (another effort to connect people in remote areas to the internet) are seen as nice-sounding means of gaining access to billions more data-generating people under the auspices of charitable, humanitarian-minded action. While we're still learning about how Facebook's Libra will work, we do know that the new currency will (if all goes according to plan) be another means by which Facebook can access information on millions of people's financial transactions, often those carried out by people in poorer economies who may not be able to access banking services in any other way.
Source of shared Link
---