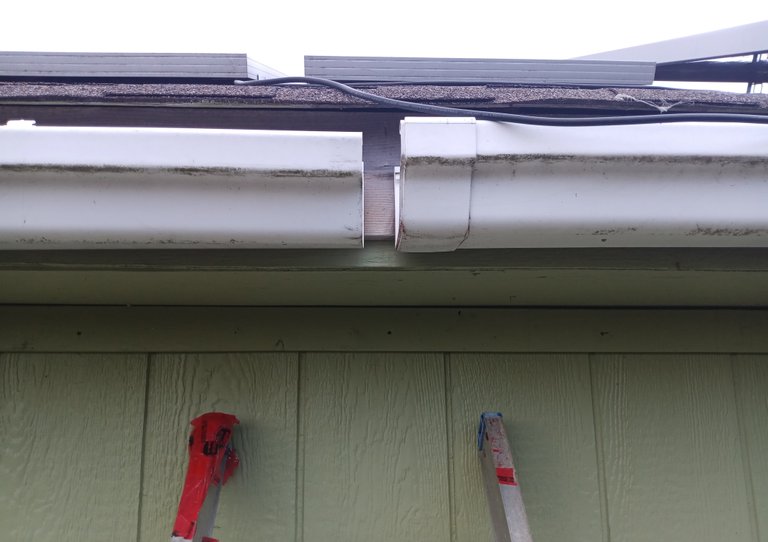 I had to fix the eves trough, down at the cabin, so I could collect adequate rain water for irrigating the upper and lower tomato trellis gardens. I'm decently conservative with irrigating the gardens - I build water catches and ditches along side the garden rows to trap extra rain water, and I only irrigate if has been more than 4 days without rain.
Eaves trough Repair
No tools were required for this split eaves trough repair, the right side trough must have slid to the right over the winter when I was using the ladder up against it to brush snow off of the solar panels. I slid the trough on the right to the left, and slid the joiner piece to the left, centered with where the two troughs meet.
The cabin eves trough was fixed just in time to catch the rain that fell a few hours later. These troughs are clean, it's all evergreen trees around the cabin.
Downspout to Water Barrel
The barrel fills with water to the upper overflow hose - the overflow hose runs down the hill to the 250 gallon (1000 liter, 1 cubic meter) Water Tote. The water in the barrel can be accessed with the lower spigot - for upper tomato garden irrigation and water jug filling.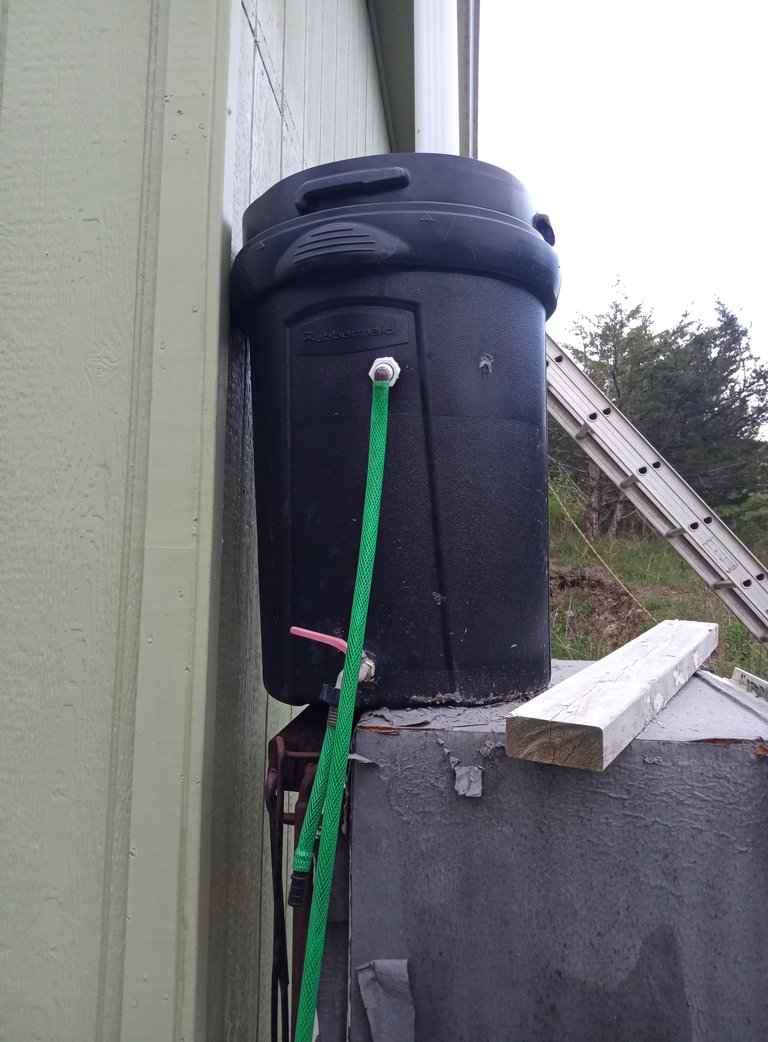 Water Barrel Overflow to the Water Tote
In the picture below is the upper cherry tomato trellis garden - you can see the green Overflow hose running through the garden, down to the white water tote that is hiding behind the trees. The hose goes in the top of the water tote, the overflow water tote is used to irrigate the lower tomato trellis garden.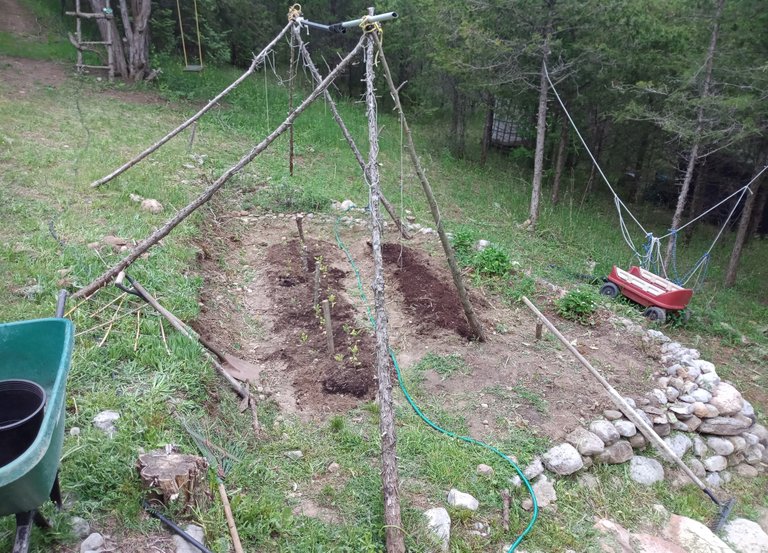 Garden Ditch Rain Water Catch
Notice the large ditch on the uphill side of the garden terrace above - it helps to slow down the water from just running down the hill when it rains, it let's water collect and soak into garden terrace's soil. I'll add hay and composting material to the ditches to slow down the soil moisture evaporation from the sun and wind.
250 Gallon Water Tote
The rain water overflow hose goes in the top of the tote - a couple heavy rains will fill it. The hose that comes out of the bottom goes down the hill to the lower tomato garden for irrigation when needed. To irrigate the gardens, I fill the row ditches with water and let it slowly sink in.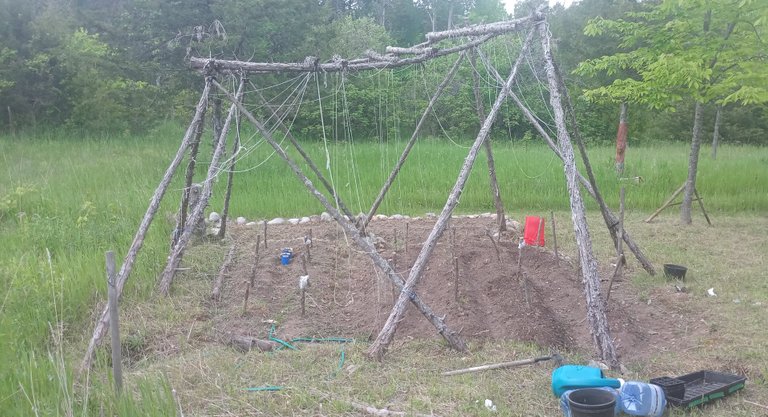 Have a great day!