My Wife went to a craft fair and saw some cool boards for kids to hang their artwork on, but for a simple 18" board they wanted $55 and up. We happen to have a woodworking store in our town where you can make projects and they sell you materials...they wanted $65 for a 24" one.
Well I'm cheap and handy so no way I'm allowing us to spend $130 on 2 boards which will cost us maybe $15 in material. Plus I can make it a custom size and finish to really fit the space it will go into!
So today we got started on the project, but naturally you can't do a project in our house without getting the kids involved. They need to learn basic skills and today they learned how to use a propane torch!
So below is the basic idea of what the finished product will be. Function and sizing will be different as it's being made to fit a space in the person's home.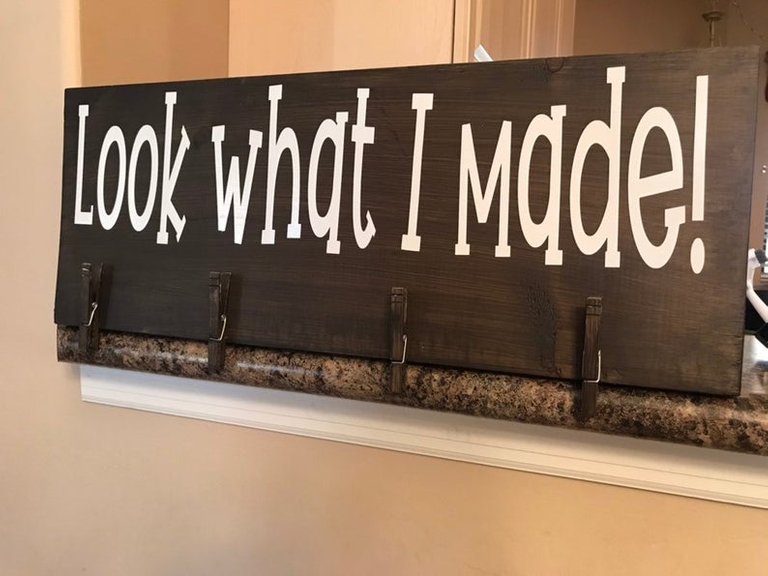 Now that one is nice, but the sizing is not what we need. They have to stack 2 of them on the wall so that one is way to tall and it's only 23" long which is to short for the space. So going custom made a lot of sense for us.
I have all the tools needed (table saw, sander, torch) for the getting the wood ready for Part 2 (coming) so that part was easy. At that I had a piece of scrap wood laying around that was perfect for the project. 36" x 11" which I cut in half to make 2 boards at 36" x 5.5" which is perfect for the space they are going into. Oh and since we decided to go with a burned wood look I needed a torch and then coated it with a natural stain with polyurethane.
I didn't think to take many photos...sorry.
The Size
Figure out the size you need for the space. We found them anywhere from 18" wide up to 32" (locally only) or 23" online. Shipping costs is the reason for capping it at 23" online. Anyways we wanted something around 3 foot long and the space will allow for around 3 foot in total height.
For the height keep in mind it's not just the height of the board, but also the kids art that will be hanging from it. I figure most things that come home from school or are done at home are on a standard 8.5x11" piece of paper. That is what we kind of worked with.
There will be 2 of these, one above the other. So that is 22" for the art, need a gap between the bottom of the art above and the lower one, say 3" for a total of 25". That left us with 11" of space for the boards, or 5.5" each. This literally happened to be a board I had laying around. Only had to trim a couple inches off the end to get to 36"
The Finish
A lot of these were stained or painted. But the person they are being given to has told us how cool the burned wood look is on multiple occasions, so that was an easy pick for us. Then to help preserve everything and make everything pop a little extra I used a coat of Natural Stain with Polyurethane. Super simple wipe on, then wipe off excess and let it sit.
The kids got to burn the wood and I think they did an amazing job. Was fully expecting to have to take over at some point, but they stuck it out. Even in the 20 degree temps...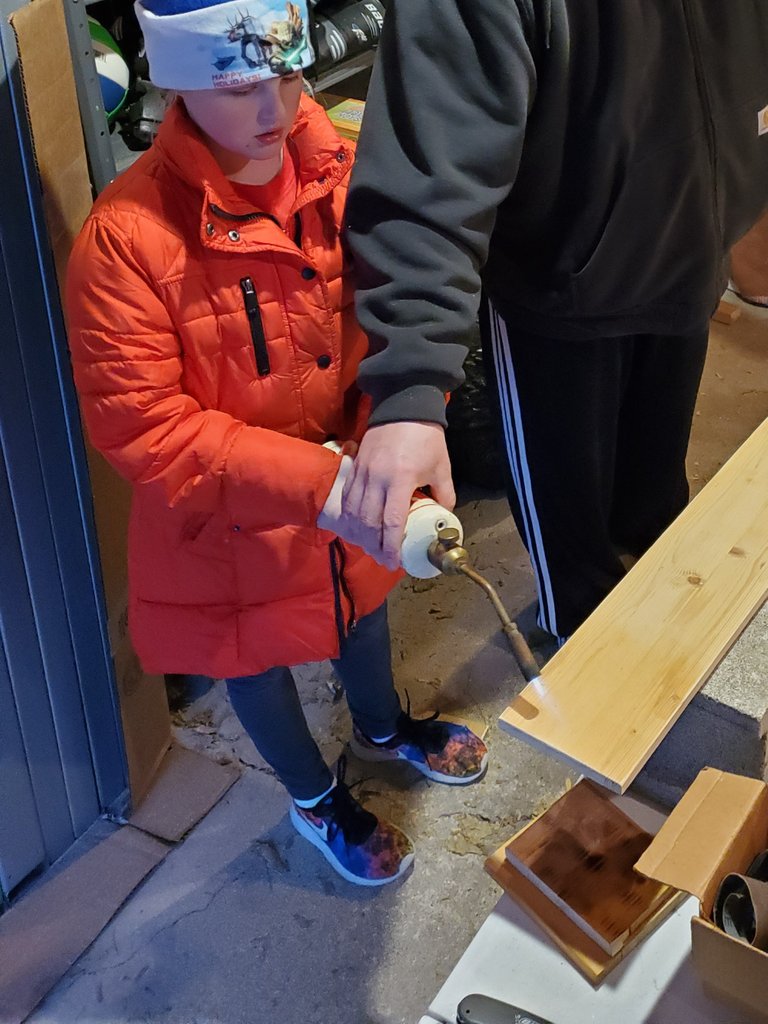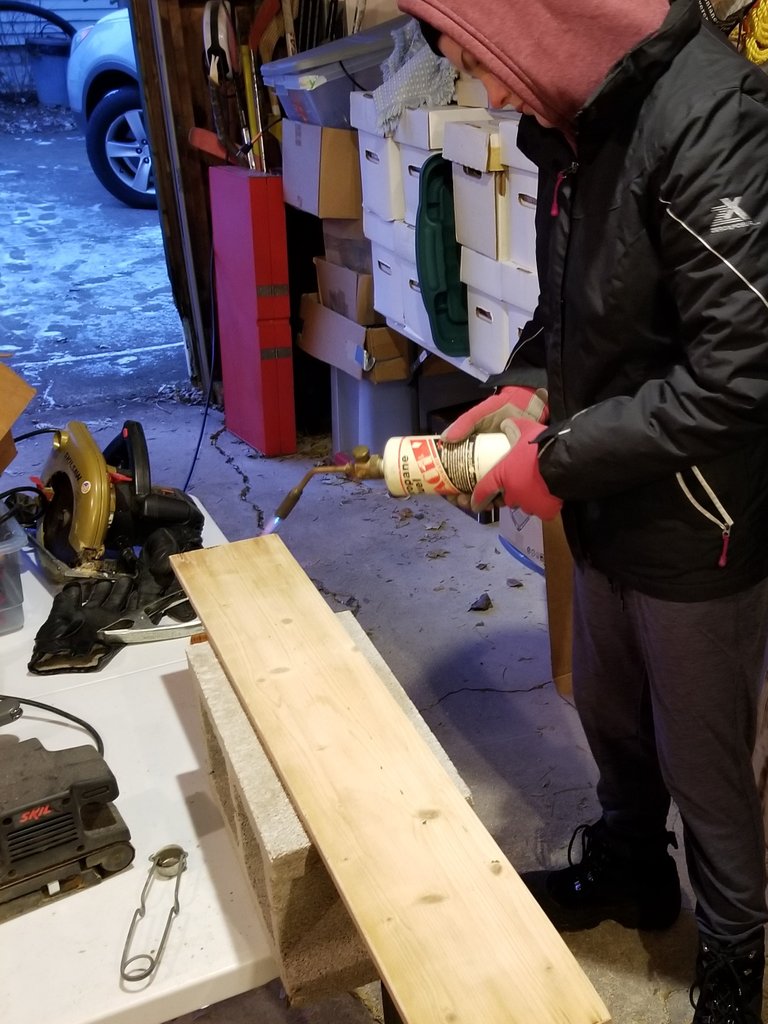 Here is the wood drying in the house because it's to cold outside.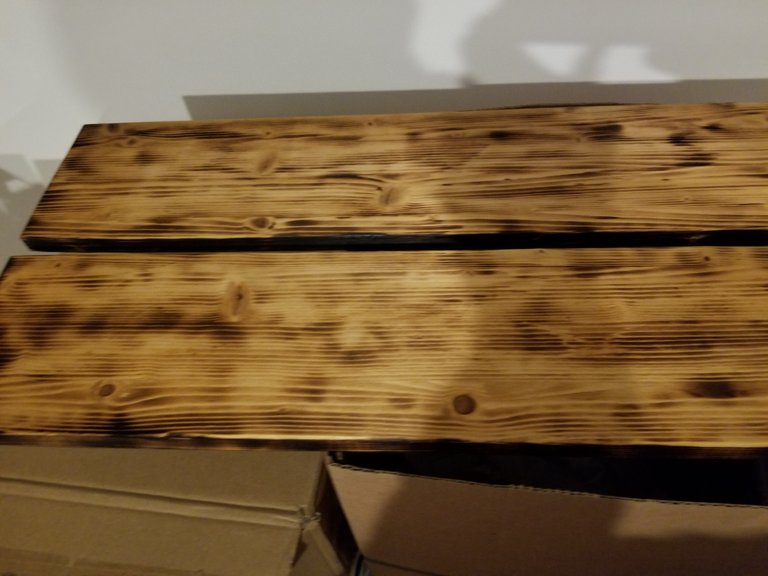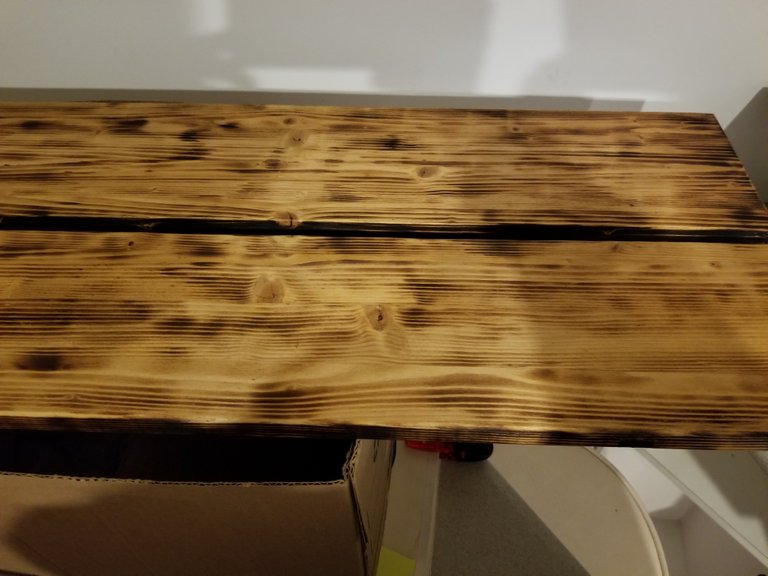 Don't judge the messy Garage. It's WAY worse then normal as I'm stocking up for opening a store and there are multiple Store Fixtures already in there too. Total disaster area right now.
Anyways this is what the girls and I got done after school today. Tomorrow my Wife is going to a friends who is cutting her some Vinyl letters to apply to these and she will need to hunt down the clips she wants. Will try to get her to take a few photos of the cricket machine doing it's thing with the vinyl.
---
---
This post is set to 100% Steem Power. I'm here for the long haul and all post earnings are being powered up.