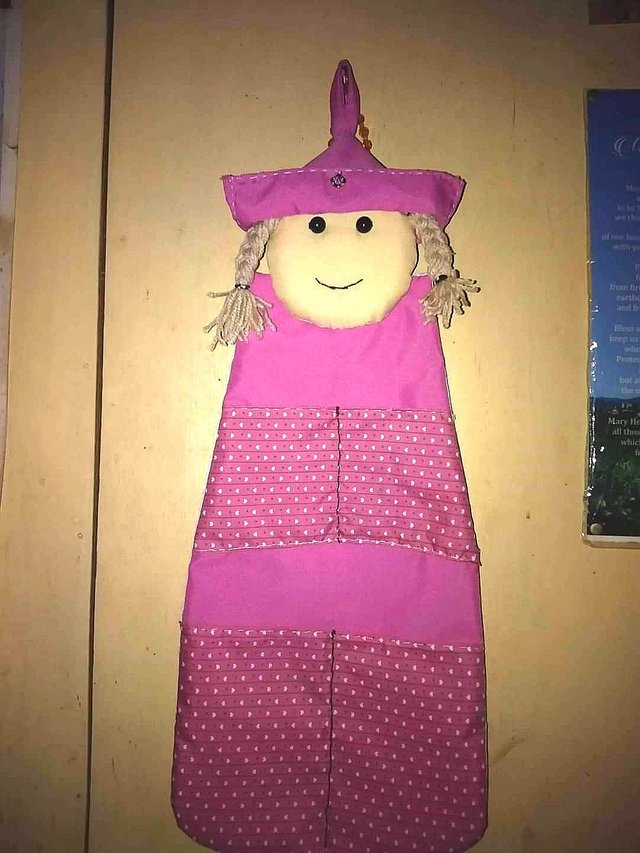 holder of accessories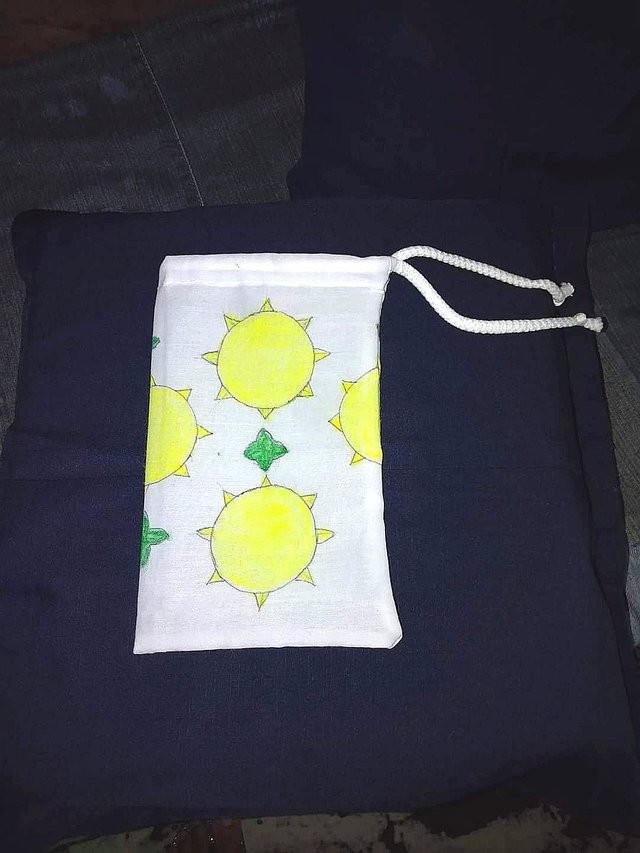 cellphone pouch
Hi Hivers
We are making ourselves busy with what we can do given that we already had accomplished all pending tasks because of the quarantine. This week is about DIY and crafts. I was not able to take photos of the work in progress because we were so engrossed with the projects. I made the wall decor or accessory holder that looks like a rag doll. My daughter created the cellphone pouch.
The rag doll wall decor or accessory holder is hand sewn. I started with a round cloth sewn around and fill it with fiber fill then stitch the two buttons for the eyes. Her hair is yarn that I braided then attached to the face I stitch them but you can use hot glue if you want. The rest is just the pink cloth shaped like a dress or body for the doll. Then I attached a layer of printed cloth that will form the pouches for accessories. The hat is made to give the face a cover and nice finish. Behind it is the hook so I can hang it on the wall.
My daughter hand painted this sunny design using ordinary paint over a plain white cloth. I hand sewn it to create a simple pouch and a draw string.
It was fun and fulfilling to create things that have use or practical benefits to our day to day activities. This kept us busy while bonding too during the quarantine
Thank you for stopping by