Happy Labor Day!
What's up everyone? I hope you all had an amazing Labor Day weekend. Mine was very stressful due to some things going on in my personal life, but I still made the best of it. I spent time working on my car and fixed a few problems. I learned that older BMW parts are insanely expensive and you should get small things from a junk yard. I still have to get a motor for the driver side power window and it will be all good! Now that I'm driving my 1998 BMW 328ic on the daily, I figured it was time I get a phone mount.
Buy one? Nope. I have a 3D printer and by now you all know I love to make shit. Off to thingiverse I went looking for a fully printable solution. I couldn't really find anything I liked or that I thought would work well so I went looking specifically for a cassette player insert. I'm literally never going to use the cassette player so it makes perfect sense. I found a cassette insert with a ball for mounting. I wasn't sure how big the ball was but I took a chance and printed it.
The next step was finding a phone mount that had a ball mount attachment. There was only 1 or 2 choices so I picked the one I liked more. Printed both of them and got to work.
Here are the mount pieces fresh out of the freezer. Pro tip: if printing on glass, pop the bed off and put in the freezer for 10 minutes. The print will in most cases pop right off.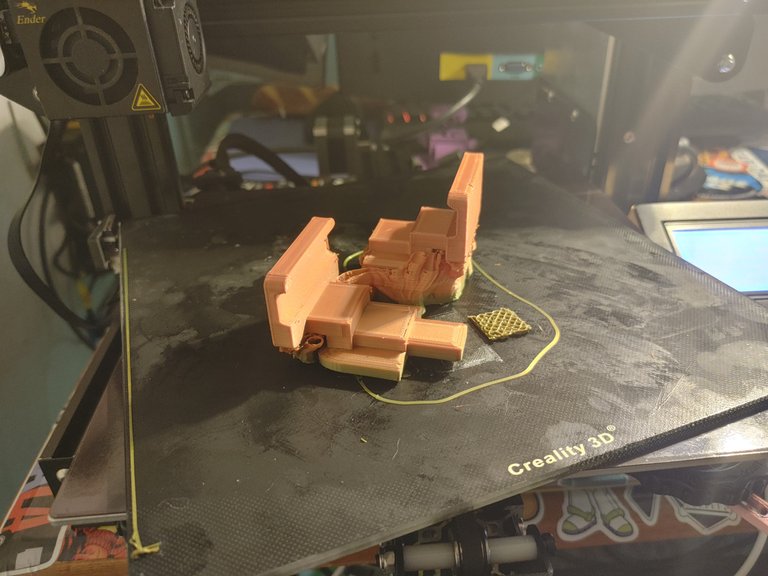 Here's the cassette insert and the cleaned up mount pieces.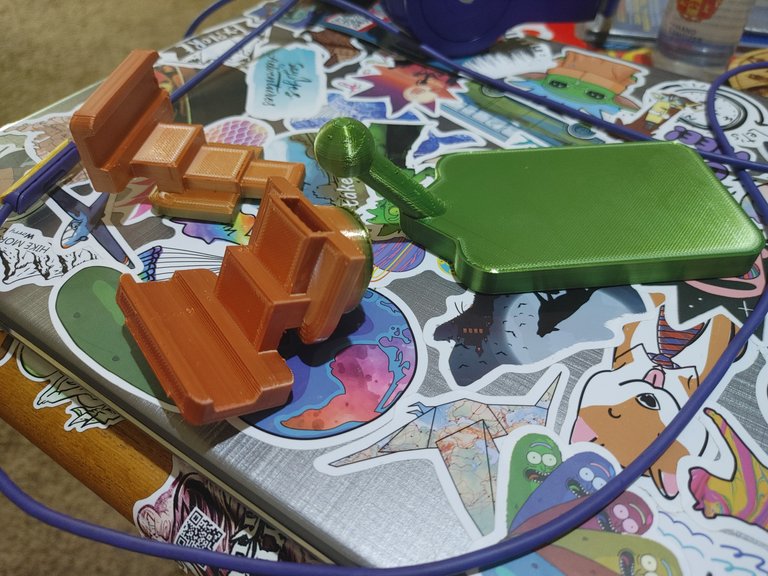 Time to assemble!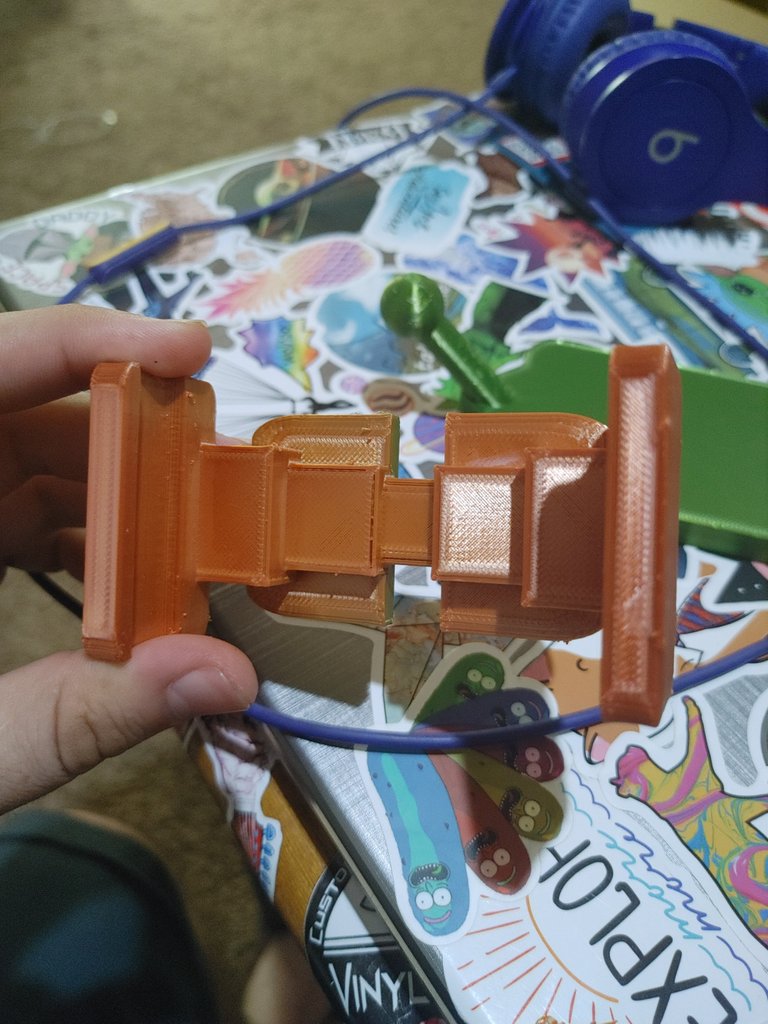 I put the mount pieces together and went to snap it onto the ball mount....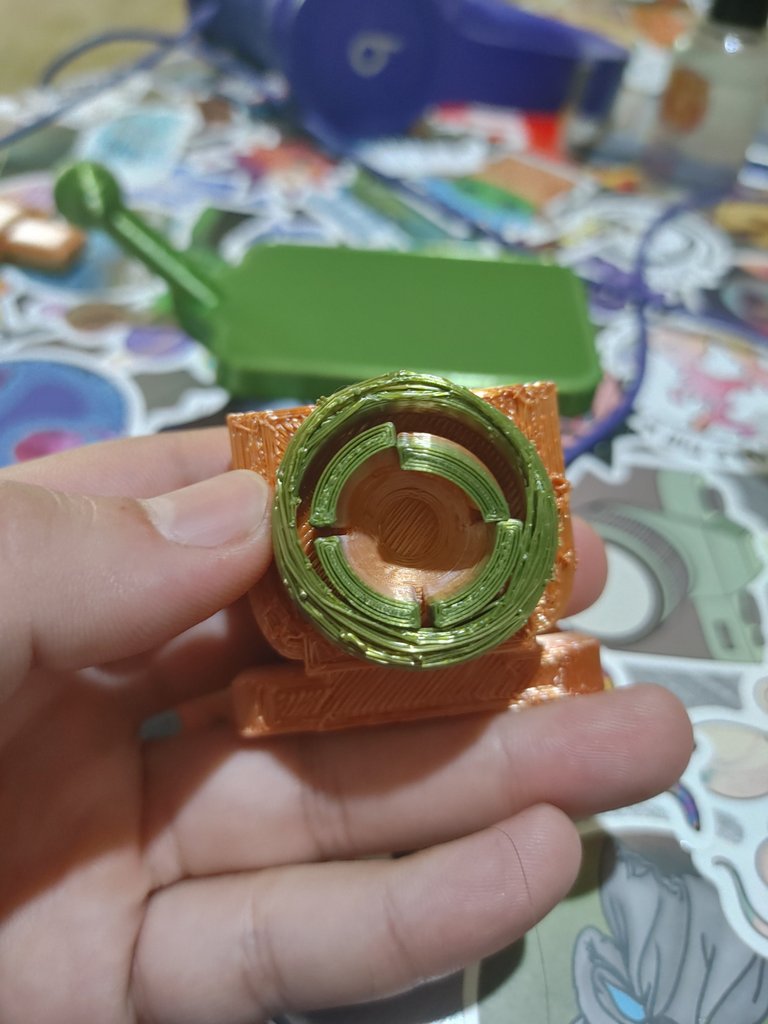 And of course the ball was about 1mm too big so it broke the clips... Superglue to the rescue!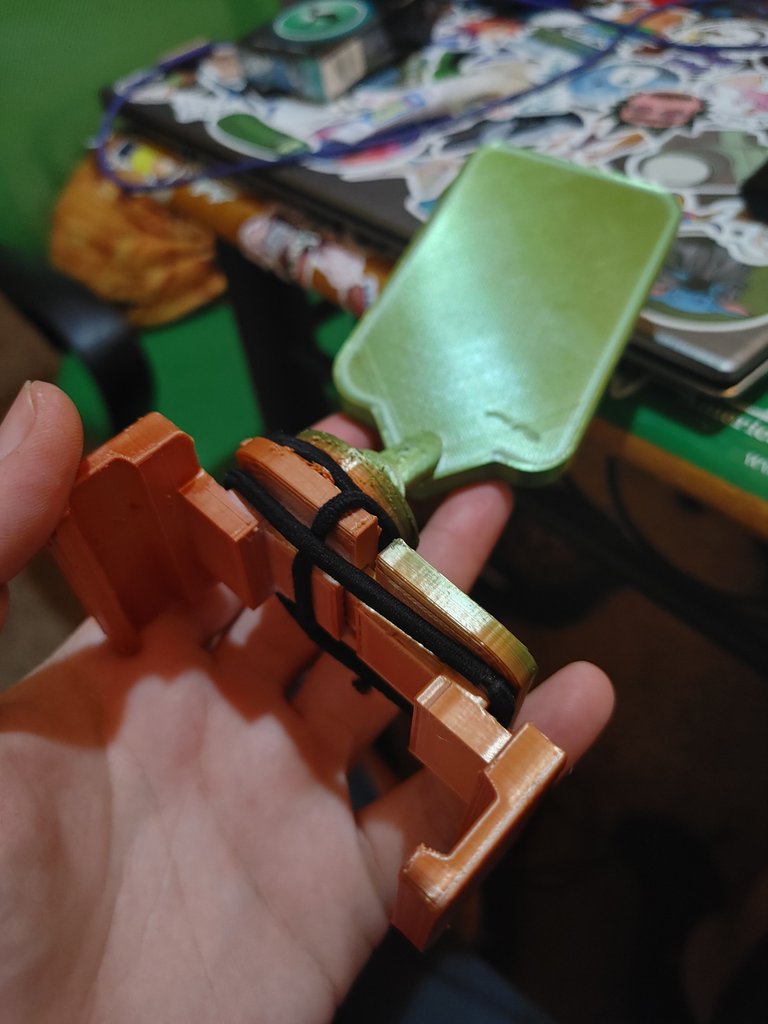 Superglued the shit out of it and added 2 hair ties for better grip on the phone.
Time for the test!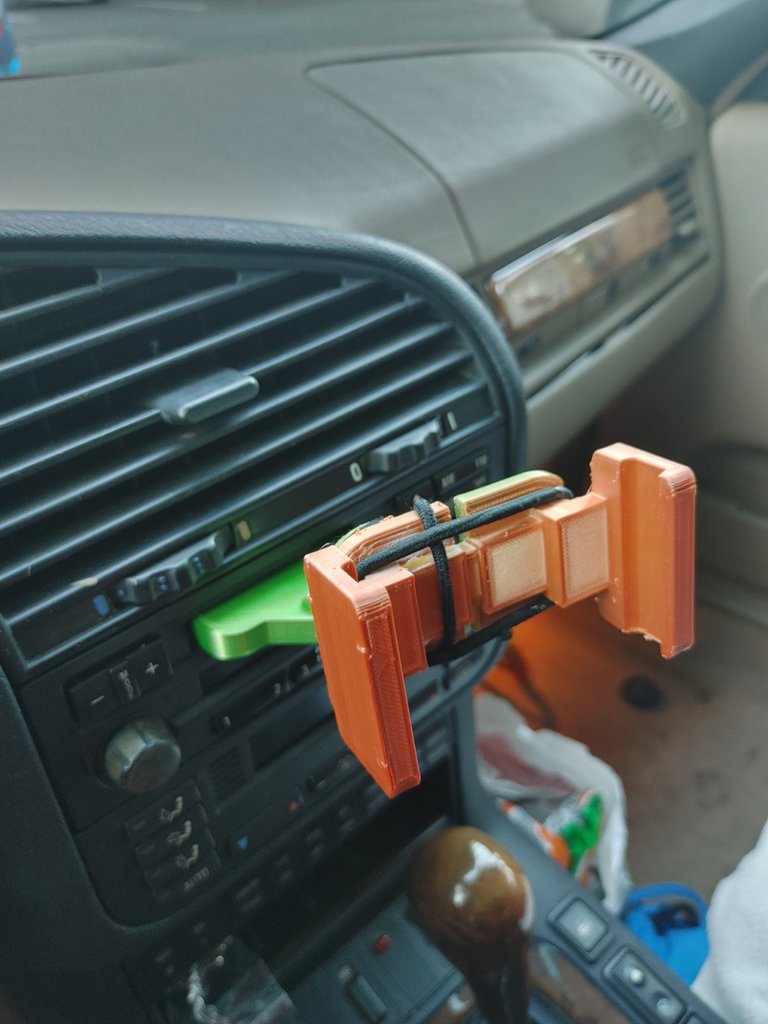 It fits perfectly and hold the phone no problem! So functional!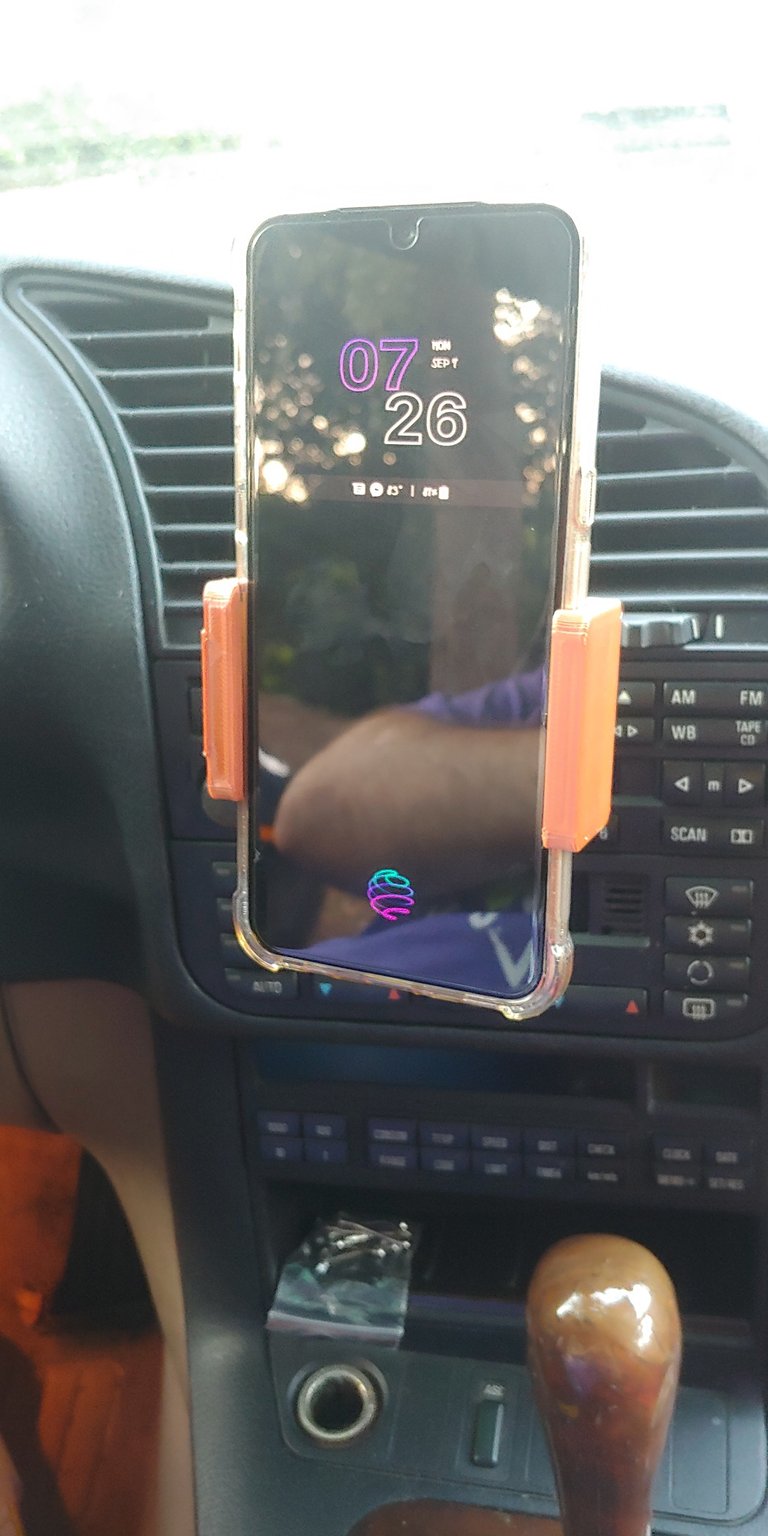 Here's a couple angles so you can fully appreciate it. Please ignore my car trash bag.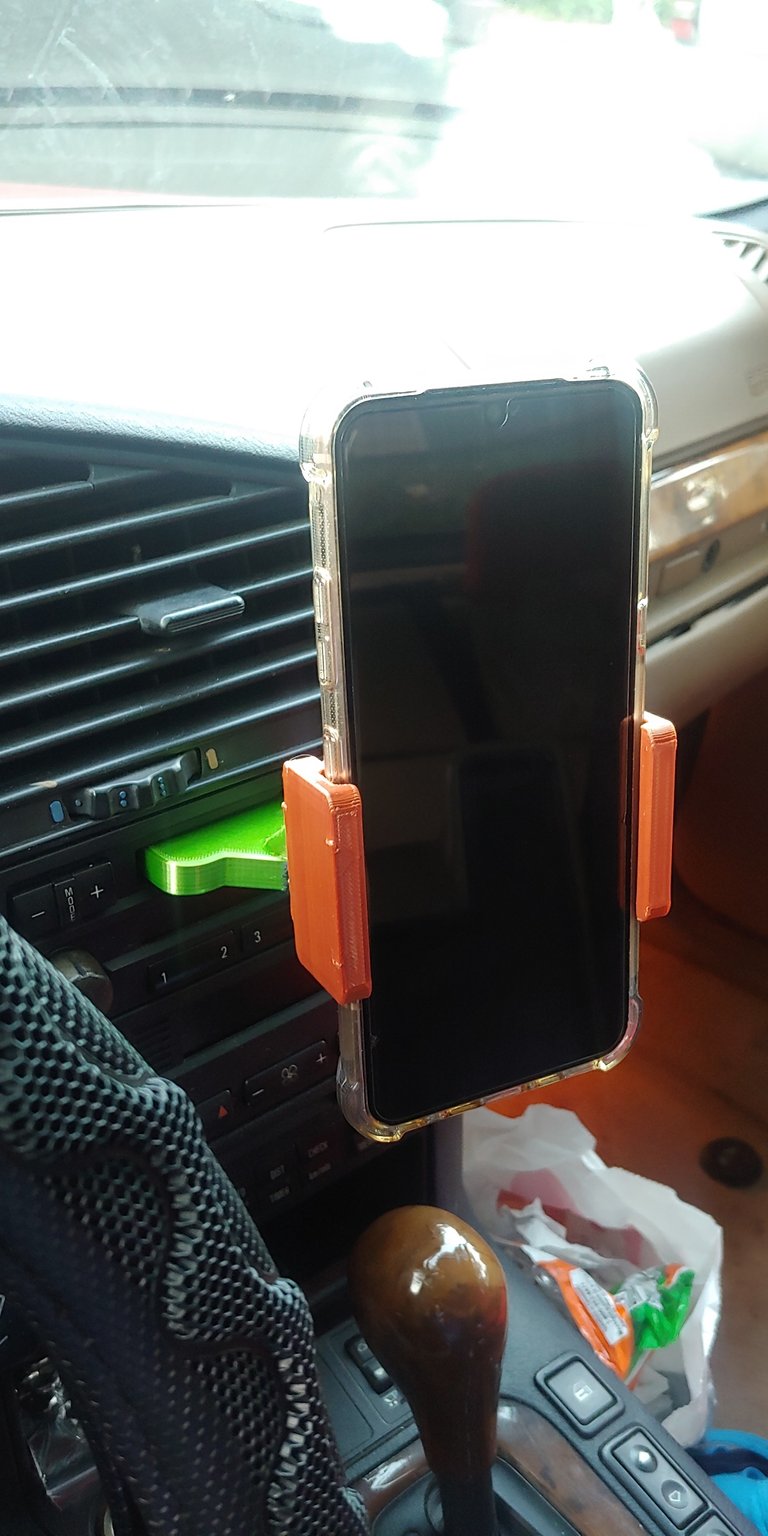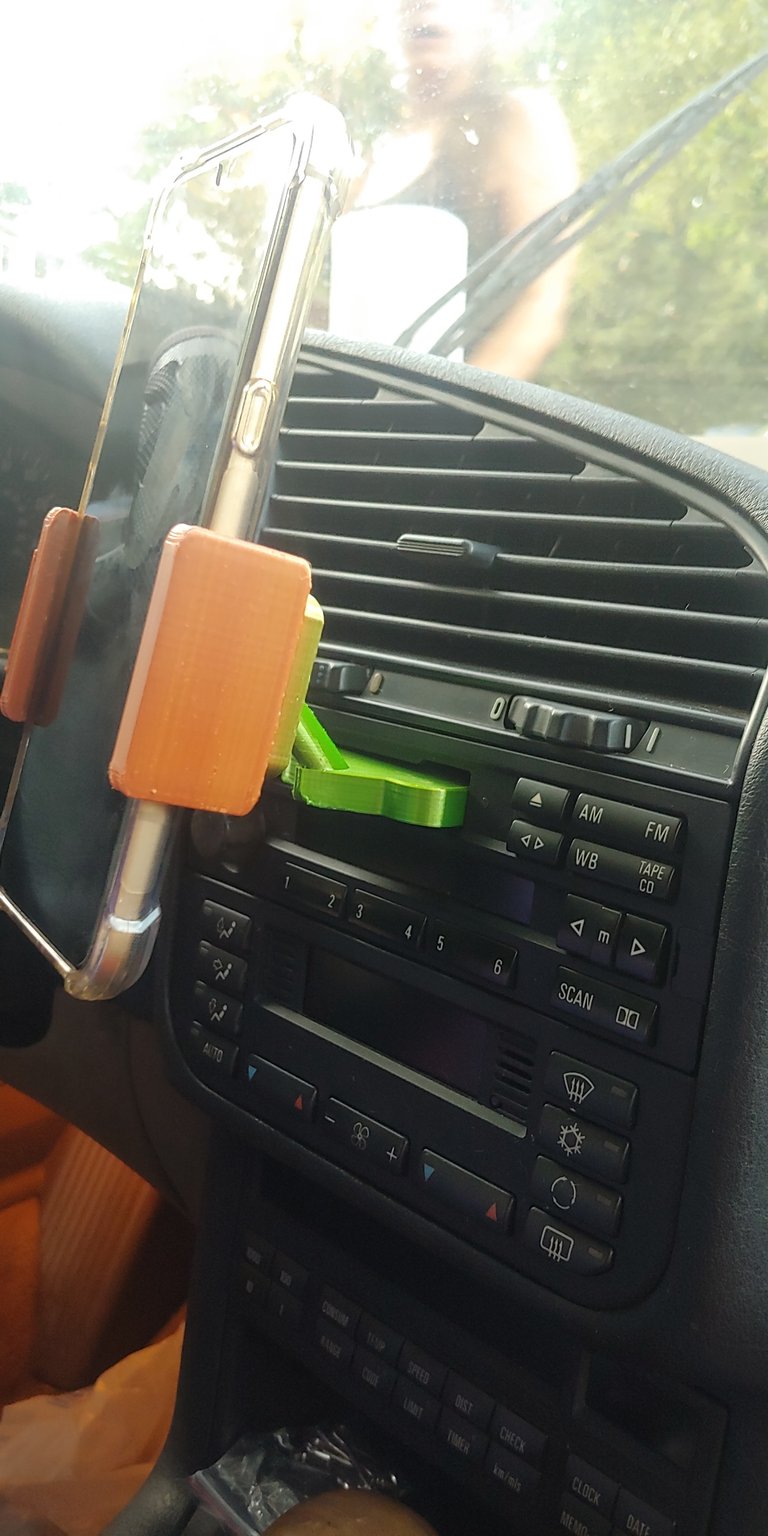 I'm sad I had to superglue the shit out of it but I managed to get the perfect fit and angle. Fuck being able to move it. It works fine just the way it is!
The timelapses are kinda terrible but I still love them.
I forgot to change the settings on Octolapse so they're kinda in slow motion.
Thanks for reading/watching.
Have a great night.
Drop a comment!