Nobody calls me "Voodoo" (unfortunately), but while I was typing my name into my phone, that came up as a "suggestion," and I LIKE IT. So, for tonight, I'm "Voodoo" Yates!
Anyway, now that my contest on NFT Showroom is over, and the five prize NFTs have been distributed to the lucky (and quick!) collectors, it's time to get back to my normal, silly, weirdo art. Here's a piece that I've been messing with (in a variety of different versions...)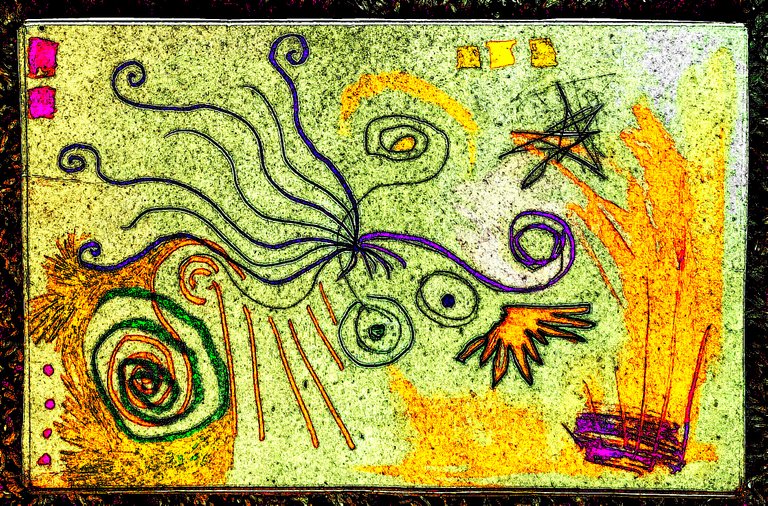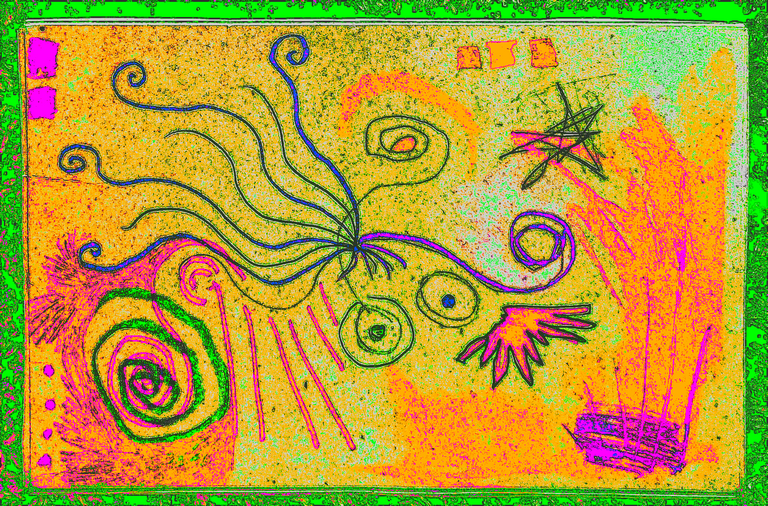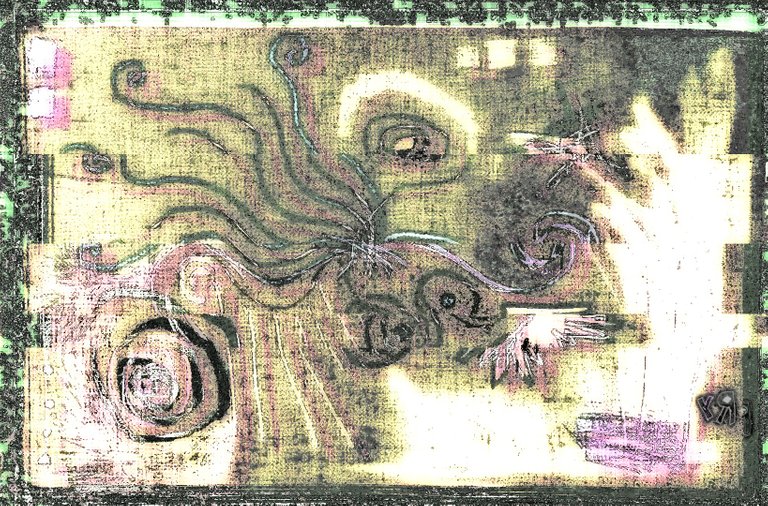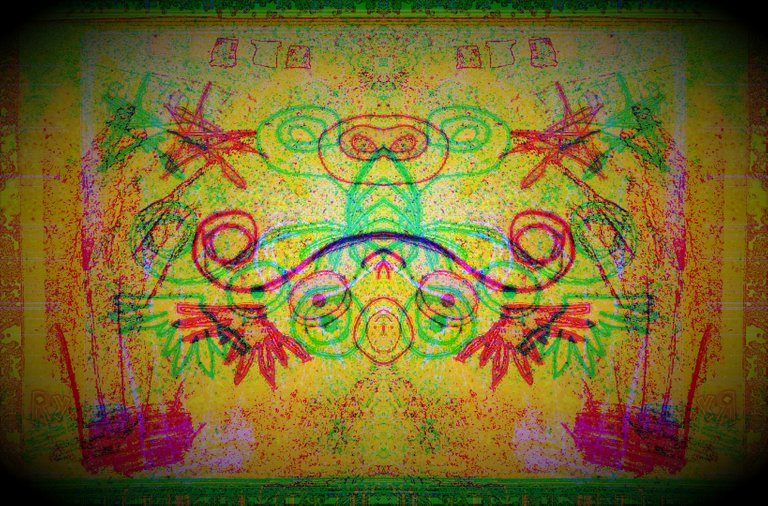 [Various pens and crayon on reclaimed cardboard with digital embellishments and color. 2020]
I'm not sure which "take" I like best. (I have somewhere between 15 and 20 versions, including a few animated GIF takes, but... I don't know. I'll need to check these on the computer (much larger screen) to see which one(s) I like best. Then SOMETHING will end up tokenized on NFT Showroom. It's just fun there, and a lot of my stuff sells, which is neat. I usually only charge somewhere between 13 and 53 swap.hive per image, which is pretty cheap. I sell enough, though, that I can pay for minting costs on new works and buy a BUNCH of other art!!!
Just today, I grabbed this awesome MASK piece from @clayboyn !!!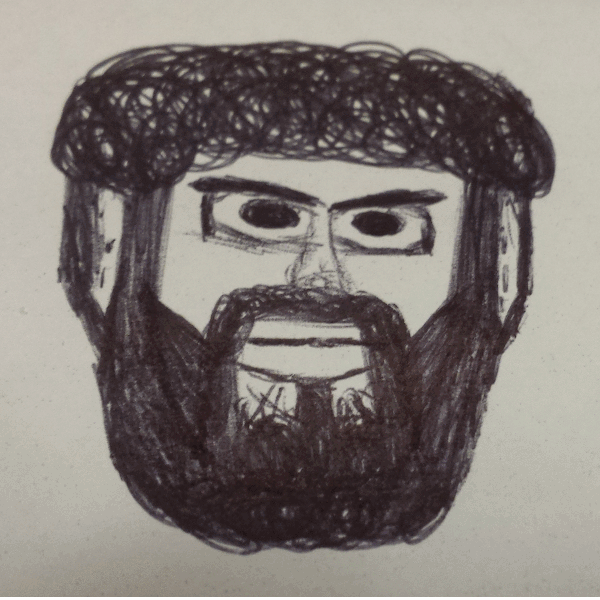 [I had to shrink this image down to get it to upload---so the original image is actually TWICE as big!]
Clayboyn CLAIMS that he is retiring from the art game, but as one of his major collectors (I own two of his three pieces---I missed "Swoop's Butt"), I hope it's not true! We need MORE!!!
MOVING ON...
To see the OTHER treasures that I've accumulated, check out my collection, here:
https://nftshowroom.com/richardfyates/collection
Not counting extra editions of some of my own works, I've already acquired 58 different pieces from a number of talented, funny, quirky, and (sometimes) down-right STRANGE artists! (I'm looking at you, @stellabelle !!! That Picasso piece freaks me out---which is WHY I HAD to have it!!!)
Great fun, great community, growing larger by the day! I guess some folks are in it for the CASH, but I'm just having a BLAST making my weird little drawings and selling them so that I can buy OTHER PEOPLE'S work!!! So cool...
Keep an eye out for a FLOOD of new, weird, cheap art from me over the next few days! I've finished a LOT of stuff lately that I'm looking forward to sharing! Later!!! (Although maybe not tomorrow...I'm DJing a wedding!)
---Richard F. "Voodoo" Yates (Holy Zombie Fool)