Hi Friends,
I was working with an individual and helping them out with something I considered fairly minor, but perhaps was important to them.
At the conclusion, the person stated "You're a mensch!" Maybe I was born in a barn or am uncultured, but I had no idea what that meant, whether it was a good thing or a bad thing, lol. Knowing the person, I figured it couldn't have been bad, but I had to look it up anyway…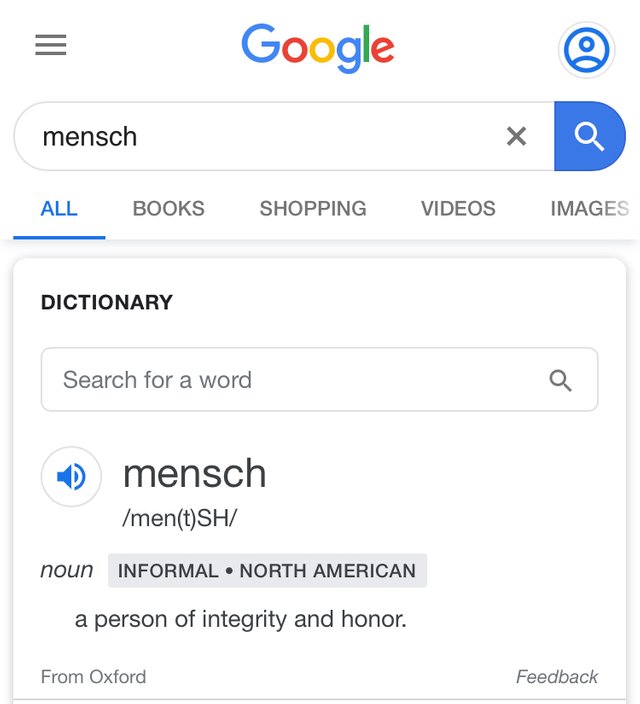 Whew! A person of integrity and honor is a good thing, so I am glad I played off the comment like I know what they were talking about! And know I can add this new word to my vocabulary and stump some other people – I think my friends are uncultured as well and wont know what to do with the comment!
Have you heard this word used before?
Thanks for coming by today,
Brian