View this post on Hive: Update on GINAbot new Web Portal development - 2019-12-04
---
I had to take few weeks of break on GINAbot development due to multiple circumstances but have slowly resumed the work on her new codebase.
The current work is still around creating configuration forms for creating notification rules.
Changes since last update
Curation reward
When creating a new notification rule upon reception curation reward by a Steem user, you can configure the rule notifications to be sent instantly or as daily or weekly digest.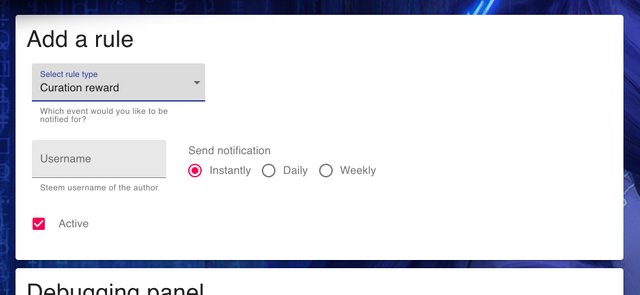 Producer reward
Producer rewards are received by witnesses when they sign a block. You get the same options as for creating a rule for curation rewards.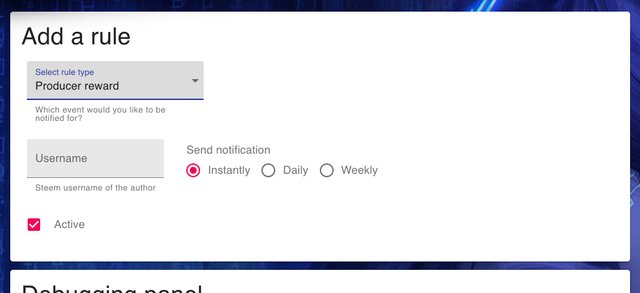 Account witness vote
Receive a notification when a witness receives a vote or when a user casts a witness vote.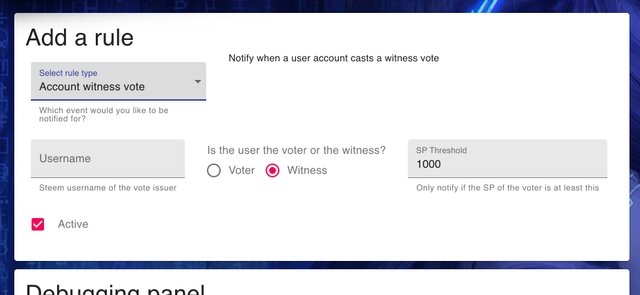 Account witness proxy
Receive a notification when the specified user choose another account as witness proxy or when the specified user is chosen as a witness proxy.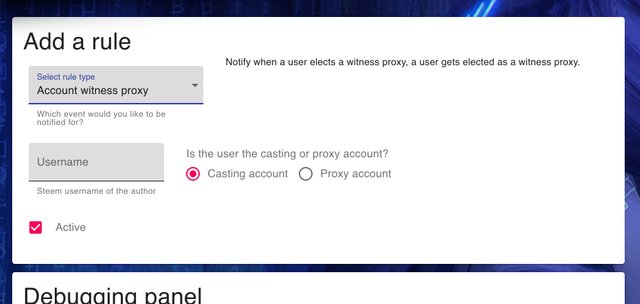 Vote Mana Alert
Gina will tell you when your (or someone else's) vote mana is back to the specified % level.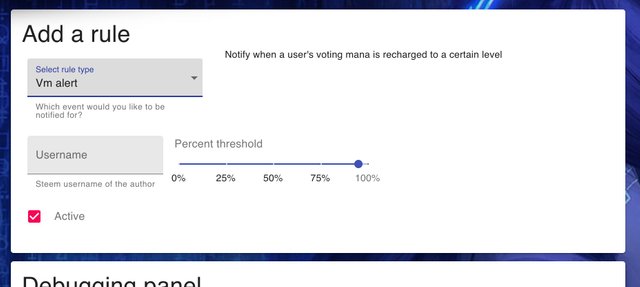 Resource Credits Alert
Same here but for a user RC level.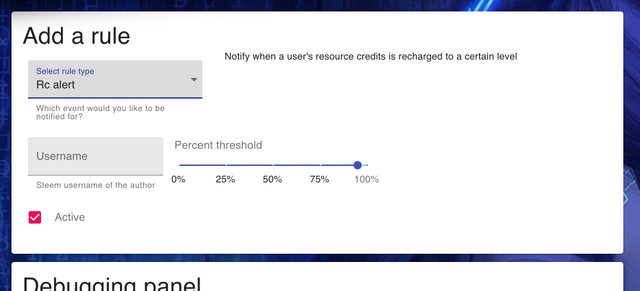 Missed block
Useful for a witness to know when he/she has missed a block or for you to track missed block from the specified witness.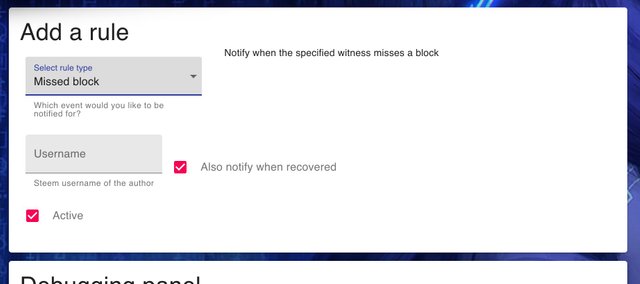 Missed feed publish
Similar idea but for when a witness failed updating his/her price feed after a certain amount of time.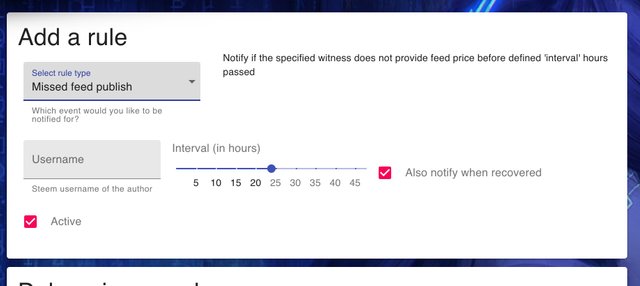 What's next?
These were the last forms from the original list of forms to be created. However, that list was old and the team members have requested for more forms to be added such as receiving notifications for when you or another user gets added as beneficiary on a post.
I'm also reviewing the code I've created so far to see if I can optimise or fix anything.
---
Vote for my witness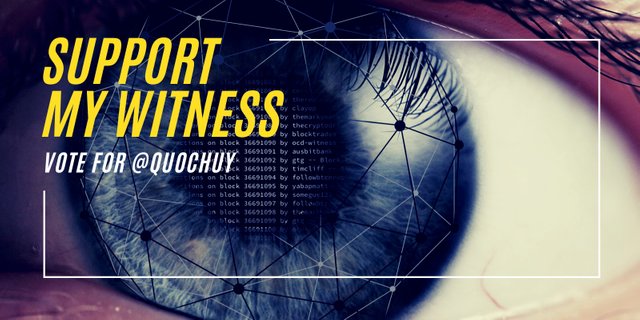 On Steem, Witnesses are playing the important role of providing a performant and safe network for all of us. You have the power to choose 30 trusty witnesses to package transactions and sign the blocks that will go in the Steem blockchain. Vote for me via SteemConnect to help me do more useful projects for the communities.