Liebe Steemitgemeinde,
liebe Freiheitsfreunde,
liebe Freiheitsfeinde,
liebe Zugewanderte,
liebe noch nicht Ausgewanderte,
Folgendes Buch stürmt gerade die Amazon Bestsellerliste in den USA.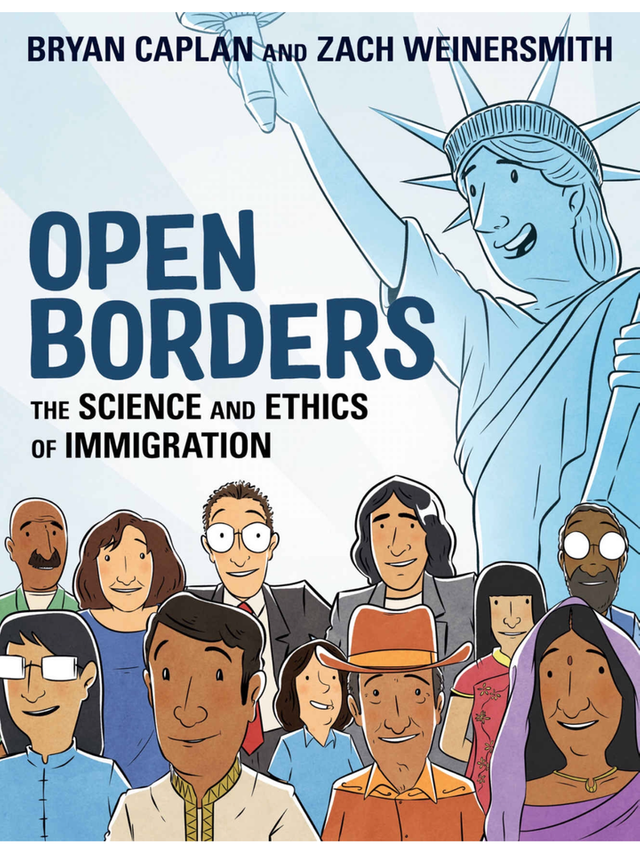 Bildquelle: Open Borders: The Science and Ethics of Immigration kindle version
Auch hier auf Steemit wurde immer wieder viel über die Zuwanderung diskutiert.
Und die Diskussion sieht meistens so aus:

Der Autor Bryan Caplan und der Comiczeichner Zach Weinersmith haben es mit diesem hervorragenden Buch geschafft, die ganze Einwanderungsdiskussion von der moralischen Ebene (Gutmensch!-Nazi!) auf eine wissenschaftliche Basis zu bringen, die auch noch unterhaltsam ist.
Wer liest schon gerne Statistiken?
Dieses Buch präsentiert zwar auch viele Zahlen, aber eben auf lustige und unterhaltsame Weise.
Zur Person Bryan Caplan
Ökonomieprofessor an der George Mason University
Cato Institut
self described libertarian
pro open borders
Also ganz sicher kein links-grüner Gutmensch.
Was steht drin:
er zeigt den ökonomischen Gewinn offener Grenzen für die ganze Welt (75 Billionen USD zusätzlich pro Jahr)
er zerlegt das low-IQ-Argument und viele andere konservative Gegenargumente
er bietet leicht umzusetzende Lösungen an, die auf die Gegenargumente der Einwanderungsgegner Rücksicht nehmen und trotzdem die Einwanderung zulassen.
er nimmt verschieden Philosophen zu Hilfe (z.B. Kant)
belegt alle Zahlen mit Quellen
und vieles mehr
Fazit
Ganz egal ob man für oder gegen offene Grenzen ist, dieses Buch sollte man gelesen haben.
Möglicherweise ändert man ja seine Einstellung oder fühlt sich bestätigt.
Dazulernen wird man auf jeden Fall etwas.
Die Mathematik kennt Gott sei Dank keine Moral.
Der Preis ist mit 10.44 € für die Kindleversion auch recht günstig.
Klare Leseempfehlung!
Schönes Wochenende
Stephan Haller