Hallo zusammen, gestern holte ich meinen Sohn von der Vorschule ab und es war noch tolles Wetter blauer Himmel 10 Grad und wir beschlossen dann noch auf einen Spielplatz seiner Wahl zu gehen. Wir hatten da noch eine Menge Spaß und wo wir fast aufbrechen mussten entdeckte Sohnemann dieses Tier.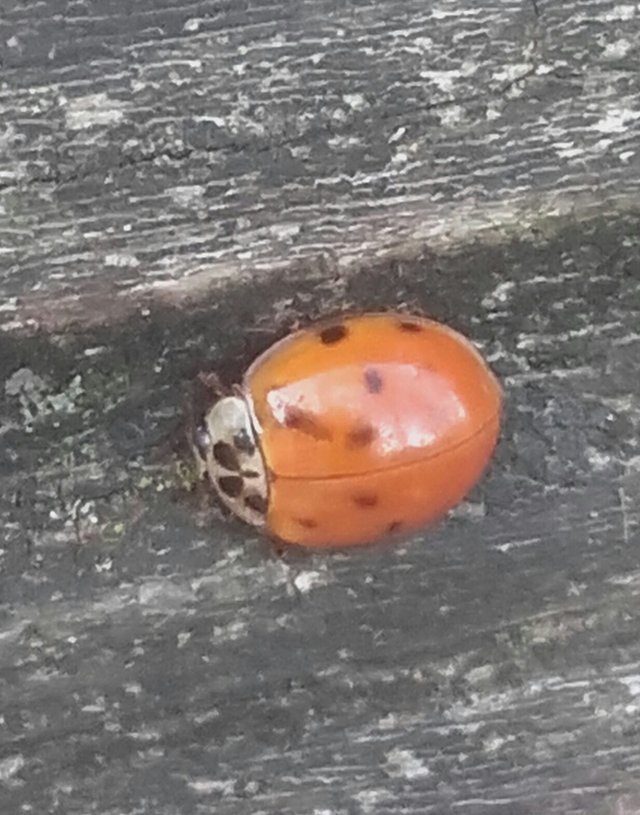 Hello everybody, yesterday I picked up my son from preschool and it was still great weather blue sky 10 degrees and we decided to go to a playground of his choice. We had a lot of fun there and where we almost had to leave, son discovered this animal
Hätte nicht gedacht dass ich oder wir kurz vor Weihnachten noch Marienkäfer entdecken würden. Und er war auch noch quietsch fidel. Wir spielten dann noch ein wenig weiter und 10 Minuten später hatte er eine Strecke von ca einen Meter zurückgelegt. Ob er jetzt noch fliegen konnte oder nicht das haben wir nicht ausprobiert und das wollten wir auch nicht. Was wir wollten ist dieses zu teilen.
Didn't think that I or we would discover ladybirds just before Christmas, point and he was still squeaky happy so we played a little bit more and 10 minutes later he had covered a distance of about one meter point whether he could still fly or not we didn't try that and we didn't want that. What we wanted is to share this.
Greetings Michael
LG Michael
Translater: deepl.com