Einleitung vor der Einleitung
Wieder ein Post der mit "etwas" entglitten ist bei der Entstehung in der Konserve, den ich aber trotzdem so stehenlassen möchte, OHNE grossartigen Edit "raushaue". OK, der Titel des Posts hat sich GEWALTIG verändert….., der Rest ist bis auf die "Linksschreibung" und stilistisches unverändert.
Einleitung:
Gestern Abend habe ich meinen dicken, fetten Ordner mit Musikvideos durchforstet, so einiges in Richtung .mp3 konvertiert, da ich seit Monaten das gleiche auf dem Wischdings mit mir herumschleppe und höre.
JOO, gibt sicher modernere Wege, aber so mache ich das eben.
An einem Song/Video blieb ich aber hängen.
Ich kann mich noch relativ gut erinnern als das Video auf Viva/MTV auftauchte (zu Zeiten als ich noch TV konsumierte). Meiner Erinnerung nach irgendwann zwischen 2000 und 2005, kann mich da aber auch "gewaltig" täuschen….. Ich mache wie üblich NULL Recherche, schreibe das so runter wie ich mich eben erinnere – man kann mich dann gerne in den Kommentaren korrigieren.
Ein halbwegs hübsches relativ androgynes Bürschchen, singt recht brauchbar, eingebettet in einen kräftigen Bollywood-Hauch. Soweit ich mich erinnere ein schwuler Kerl, eventuell sogar ein Aushängeschild der LGBT - Bewegung der damaligen Zeit. Irgendwie schwimmt mir sowas im Hinterkopf rum. Keine Ahnung warum. Solche Themen verfolge ich – so wie das MEISTE – überhaupt nicht, denn für mich ist das eigentlich keinen Gedanken wert. Nicht aus altbewährtem Ausgrenzertum, ganz im Gegenteil – ich wundere mich ja immer wieder über die Primitivität der Menschheit. Solche Dinge sollten längst kein Thema mehr sein. Selbst die alten Griechen und auch die alten Römer waren da grossteils fortschrittlicher. "Toleranter" wird da häufiger verwendet heutzutage, was ja auch völliger Quatsch ist. Tolerieren tun wir korrupte Politik – bzw. eher stillhalten und wegschauen. Ob jetzt jemand Männlein, Weiblein, sein Schaf, oder auch nur eine "Banane" liebt und vögelt…. ja, mein Problem soll das nicht sein. Konservatives Denken ist meist religiös bedingt…, daher völlig abzulehnen (FÜR MICH). In Zeiten massloser Überbevölkerung ist jede "Schwuchtel", jede "Lesbe" in Wahrheit Goldes wert. Wenigstens einige "Wenige die sich nicht wie "katholische" Karnickel fortpflanzen und vervielfachen...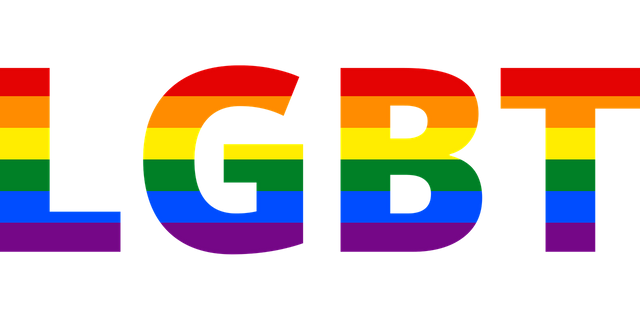 Homosexualität kommt im "GESAMTEN" Tierreich vor, nicht nur bei Säugetieren wohlgemerkt!!! - wäre damit auch für konservative Religionsfanatiker "GOTTGEGEBEN" - wenn denn auch nur etwas Bildung Einzug nehmen würde...!
Eine gute Sache, die ja nur der Mensch in seiner grenzenlosen Arroganz und absoluten Dummheit schlecht macht.
Egal ob SCHWUL oder NICHT SCHWUL,
diese Version von "Spirits in the Sky" gefällt mir irgendwie gerade wegen des etwas "wärmeren" Anstrichs:
So kann ein Post "abgleiten" (LOOL). Eigentlich wollte ich nur das Video mit einigen Sätzen vorstellen…, das Endergebnis ist ja wieder eine "Standpauke" geworden…..
Wenn ich nur ansatzweise an Therapien glauben würde…, falsch ausgedrückt, die Therapie mag gut sein, ich glaube nur das ALLE Therapeuten völlige Vollidioten und Kurpfuscher sind…..
Gibt's denn eigentlich viele bekennende homosexuelle Künstler/Sänger/Schauspieler? Ich bin da immer relativ uninformiert. Alleine Jim Parsons "Sheldon Cooper" und "Mr. Sulu" George Takei fallen mir gerade ein. Seltsamerweise so gar keine lesbische Sängerin/Schauspielerin…..
Eigenartig wie ein Hirn so funktioniert, mir fallen dutzende, beinahe hunderte fiktive Figuren/Rollen ein die "vom Anderen UFER" sind, aber wenn's um reale Personen geht….mehr oder weniger Fehlanzeige. Naja, weils mir auch so ziemlich WURSCHT ist wer "was" "wohin" steckt, abschleckt oder rubbelt – oder auch nicht! Macht bei fiktiven Charaktären auch viel mehr Sinn das zu WISSEN, denn das beeinflusst ja die Handlung und Entwicklung. Ob irgendein Sänger oder Schauspieler in Echt "GAY" ist…, ja das betrifft mich als Konsumenten seiner/ihrer Werke so überhaupt ned…. - ausser ein religiöser "Schwachkopf" - davon gibt es ja einige – weigert sich eine Rolle anzunehmen weil sie eben nicht die "gewöhnlichen" sexuellen Präferenzen erfüllt…….
Is jetzt eh schon WURSCHT, deshalb abschliessend noch ein Blick in die Vergangenheit:
Wer schon länger hier mitliest, oder auch nicht - ich bin vor der Jahrtausendwende, auch kurz danach noch im Taxi gesessen. Die thailändischen Girls liebten mich heiss, so ziemlich alle waren damals meine Kundschaft. Die Thai-Ladys waren die Majorität, Männer gab es kaum. Auch kurzfristig Beziehungen haben sich damals ergeben (darüber habe ich schon mal vor "Urzeiten" gepostet). Aber hübscher, sexier als jede originale Thai-Lady waren die vereinzelt auftauchenden Lady-Men unter den Thais. Bei den ersten Fahrten hab ichs damals natürlich nicht geschnallt…., erst durch Einflüstern anderer "Schätzchen" hab ichs gerafft. Naja, immer wenn ein "NEUES" Thai-Häschen schöner war als es "die Polizei erlaubt", war es ein Lady-Men. Nähere Nachforschungen, wie weit der "Umbau" forgeschritten war - naja damals war ich noch sehr "nachläuferisch" dumm und konservativ angehaucht – habe ich niemals näher überprüftt. Im Nachhinein kann ich nur sagen, kein Lady-Men war "verkehrt" - viel gelacht und auch Abenteuer erlebt, wie mit all den anderen Thais in Graz und der restlichen Steiermark. Teilweise war ich da auch familiär eingebunden, eingeladen zu Weihnachten, Silvester und Ostern, sehr viele Fuhren nach Kärnten, Wien Schwechat, sogar in München war ich einmal mit nem Thai-Mädchen….
Hach, das waren noch Zeiten, wäre ich damals doch nur halb so schlau gewesen wie heute…..
SOO, guade Musi und BLABLA…
, das bleibt nun hier übrig.
Gefällt dir diese Version von "Spirits in the Sky"? Oder doch besser eine etwas klassischere Version?
---
---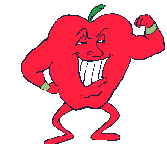 ---
---

@automation @banjo @cleverbot sind herzlich eingeladen kräftig zu plappern!