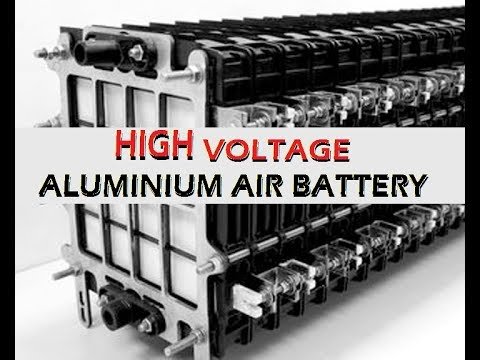 die Absurdität der ALU-Luft-Batterie
the absurdity of an alu air battery
English summary below
Wie erst vor ein paar Tagen taucht in den Zeitungen und Medien die angeblich superpraktische Aluminium-Luft-Batterie immer wieder auf. Angeblich wurde da 2014 ein großer Durchbruch erzielt und jetzt hat dann auch im Jahre ein größerer Batterienhersteller das Patent aus irgendwelchen Gründen auch immer aufgekauft.
Im Rausch der Euphorie wird immer beschrieben, dass eine solche Batterie ja eine um einiges höhere Energiedichte als Lithium-Akkus hätten und eine theoretische Reichweite von über 2000 km bei selben Gewicht möglich wäre.
... und warum ist das nur mehr zum lachen ...
Aluminiumoxid ist chemisch nur durch die Schmelzflusselektrolyse zu trennen - wenn man von Plasma und anderen futuristischen Zeugs mal absieht. D.h. was da produzierbar ist, ist eine Einwegwegwerfbatterie. Also solche Wegwerfbatterien wie man sie auch heute noch findet wären durchaus damit ersetzbar - bringt aber keine Leser.
ein kleines absurdes Gedankenspiel
Nehmen wir mal an in zehn oder zwanzig Jahren hätte sich diese Alu-Luftbatterie für Kfzs durchgesetzt und Frau Mayer fährt bequem zur Tankstelle, macht den Kofferraum auf und entsorgt die leeren Batterien um sie mit neuen zu befüllen.
Nun ist ja so ein PKW kein ferngesteuertes Matchbox-Auto und wenn wir davon ausgehen, dass der Frau Mayer ihr PKW bescheidene 65 kW oder ca. 86 PS hat dann müsste die Frau Mayer bei einer Energiedichte von 1,3 kWh/kg 100 kg an Batterien verladen um zwei Stunden mit ihrem Gefährt herumkutschen zu können.
Anscheinend was fürs Wamperl und die Linie, aber wenn man bedenkt das ein durchschnittliches Auto heute so ca. 7 Liter auf 100 km braucht, dann entsprächen diese 100 kg eigentlich nur 14 Litern Benzin.
Man stelle sich jetzt mal vor was erst passieren würde wenn Busse und LKWs auf Alu-Luftbatterien umstellen müssten.
Laut Aluminiumpreis.eu kosten 100 kg Aluminium ca. 173 US$.
summary
The news of high density aluminium air batteries is popping up from time to time in the news and although those batteries have a several times higher density of lithium ones, the density is still far below the energy density of gas or petrol. Something like 7 to 8 liters or roughly something around 2 gallons of gas are needed for 100 km or roughly 60 miles and that would compare to something around 100 kg or 200 pounds in batteries. Thus manually refilling a car or even a truck could be quite challenging when in the future those alu air batteries become the standard.