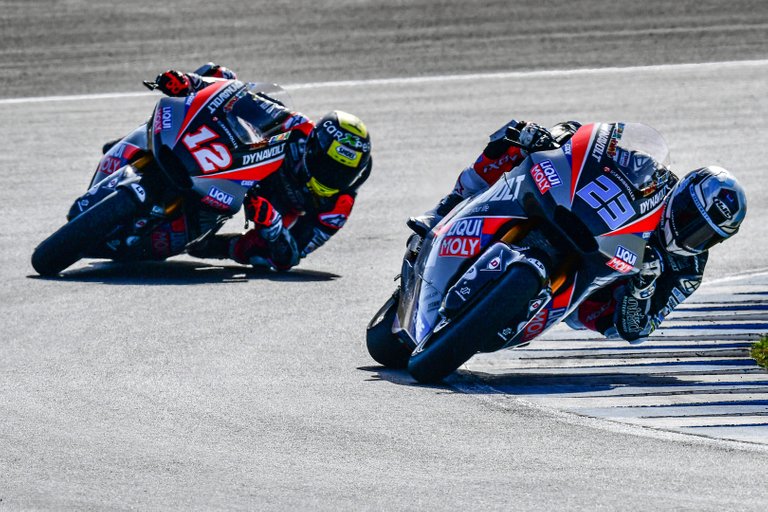 alternative Speedtests für Computer
alternative speed tests for computers
English summary below
Gestern habe ich angefangen darüber nachzudenken, weil ich wissen wollte wie schnell mein Raspberry 3 im Vergleich zu meinem Acer Chromebook ist.
Hab da Sachen wie Messung der Rechenleistung und so weiter gegoogelt, aber nicht wirklich was Brauchbares gefunden, weil eigentlich wollte ich ja nur einen einfachen Wert haben und insgeheim wünscht sich das auch ein jeder. Quasi so was wie mein Motorrad schafft locker 250 km/h und ist von Null auf Hundert in 2 Sekunden oder so.
Ja, ein Computer ist kein Motorrad und die reine CPU-Taktfrequenz sagt nämlich genau nichts. Die reine Taktfrequenz - früher in MHz oder Megahertz gemessen - trug nur zur Bildung des Megahertzmythos bei.
Wie auch ein Motorrad nicht immer nur auf der Geraden fährt und die tatsächliche Geschwindigkeit von den Kurven und der Anzahl der Hindernisse auf dem Weg abhängt so hängt auch die Geschwindigkeit von der Kodierung bzw. von den Algorhytmen ab. Ist auch klar weil bei urvielen kleinen engen Kurven hauts einem dann nur mehr wenn mans mit 250 km/h probiert.
Raspberry versus Acer Chromebook
Beide haben einen Quadcore-Prozessor und umgefähr dieselbe Taktfrequenz - also ca. 1,5 GHz . Unixoide Betriebssysteme stellen einen Test standardmäßig zur Verfügung deren Ergebnis BogoMIPs sind. Ein durchaus nichtssagender Wert, aber laut dem hätte mein Chromebook 3200 Bogomips und mein Raspberry 38,4. Somit wäre mein Chromebook 83,3 mal schneller --- aber is ja auch ein bogus oder pseudorichtiger Falschwert.
   cat /proc/cpuinfo

Für alle, die jetzt beim ihrigen Nachschauen wollen.
Mining-Algorhythmen als Alternative
Neben komplexen Benchmark-Tests liefern Mining-Algorhytmen wie z.B. Yescrypt einen brauchbaren Wert in Hash pro Sekunde.
Eine dahinkrebsende Kryptowährung namens Myriadcoin bietet fünf verschiedene davon zum Mining an und theoretisch könnte man da mit CPU-Mining ein paar Coins zusammenstottern.
Nun habe ich beides ausprobiert und ja es waren zwei verschiedene Versionen von CPU-Minern notwendig und ja der Code ist demnach auch nicht derselbe, weil der Raspberry ist auf ARM-Architektur und das Chromebook hat einen Intelprozessor.
Jedenfalls schaffte das Chromebook annähernd 0,5 kH und der Raspberry nur 0,02 kH und wird fast 90° heiß dabei.
Somit ist das Chromebook ca. 25 mal schneller.
summary
Comparing computers in speed is not an easy tasks and producer information like clock frequency etc. merely lead to more confusion than useful data. Although benchmark tests are available for decades , they are rarely mentionend and their code is not that easy obtainable. Usually some kind of developer skills are required to compile code from github etc.
However I found an easy way to compare computer speeds and that utilizes mining programs and mining algorithms which can be obtained from the official sites of various cryptocurrencies - in my case I recommend to use Myriadcoin as it allows the use of five different mining algorithms.
The speed is easily expressed as a hash rate in hashes per second. I used that to compare my raspberry with my acer chromebook and it turned out that my chromebook is around 25 times faster with a hash rate of 0.5 kH.