(English below)
Hallo liebe Steemians,
derzeit ergeht es dem Steem nicht sehr gut.
Die letzten Tag war er kurz auf 18 Cent aber dann ist er wieder gefallen.
Machen wir uns nichts draus: Die anderen Altcoins sind auch alle im Keller..
Steemit selber hat Probleme die Webseite anzuzeigen: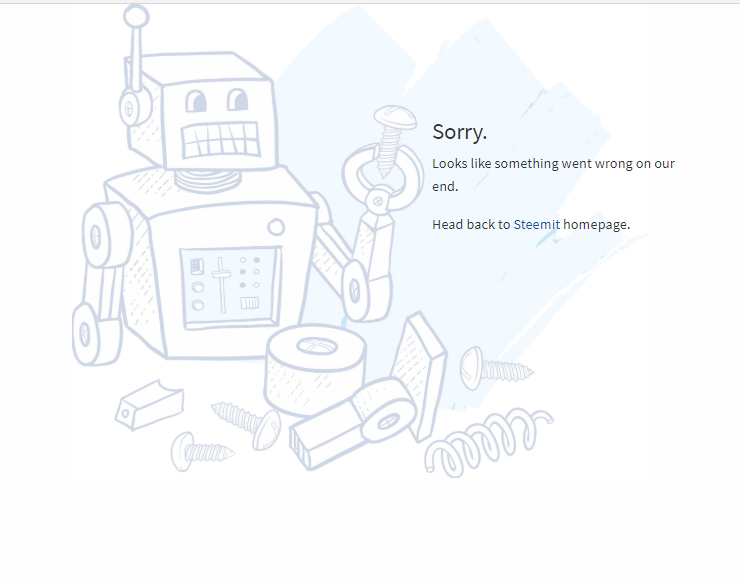 Sehr schade. Steemit hat viele User und mit solchen Fehlermeldungen werden sehr viele User vertreiben, das bedeutet auch weniger Werbeaufrufe und da ist dann auch weniger Geld für die Steemit Inc dabei..
Ich habe schon lange zu Steempeak gewechselt, da Steemit die Zeit leider nicht genutzt hat und sich kein Stück weiterentwickelt.
Kommt mir manchmal so vor, dass man da nur noch dabei bleibt, des Geldes wegen und weniger, wegen der Funktionen und Steem selber...Aber das würde in einer unendlichen Diskussion ausarten...
Durch einen Steem Beitrag bin ich auf Bitvavo aufmerksam geworden.
Ich habe Bitvavo jetzt getestet und muss echt sagen: "RESPEKT!".
Einen so soliden und einfachen Exchange anzubieten, ist einfach nur WOW!
Die Zahlungen gehen schnell, Steem kann man ein- und auszahlen und das alles mit sehr wenigen Gebühren.

Auch das Verifizieren mit dem Personalausweis wird binnen 3 Minuten vollautomatisch abgeschlossen.
Die Bankkonten müssen verifiziert werden, aber das passiert auch automatisch, wenn der Name des Absenders gleich ist mit dem Kontoinhaber.
Ich würde mich sehr freue wenn ihr meinen Ref-Link benutzen würdet, wenn Ihr den Service testet 😉👍😎
https://bitvavo.com/?a=5F0B939748
Die Heuchelei mit Coinbase und deren Libra zusammenarbeit.
Derzeit geht bei Steem vermehrt rum, dass man bei Coinbase doch ein Listing mit Steem möchte.
Ich frage mich immer ob diese Menschen, die diesen Aufruf gestartet habe sich nochmal die Libra zusammenarbeit angesehen haben.
Da Libra meiner Meinung nach alles ist, nur keine richtige Kryptowährung, ist es für mich sehr verwirrend warum Coinbase da mitmischen will.
Erstmal mit Ripple anlegen und denen Druck machen:
https://www.btc-echo.de/coinbase-xrp-listing-mit-nebengeschmack/
https://coincierge.de/2018/warum-ripple-nicht-von-coinbase-und-gemini-gelistet-wurde/
Groß mit dem Thema: "Das Problem der Zentralisierung"...
Aber dann bei Libra mitmischen!!!!
Das ist so ein mieser Verein!
Man darf Coinbase NIE den kompletten Kryptoexchange überlassen!!!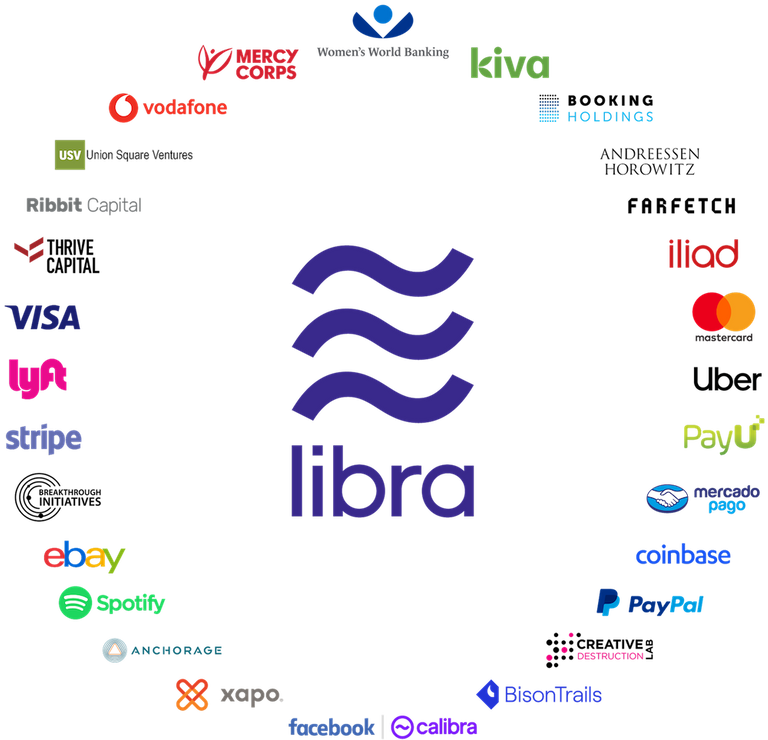 Paypal, Mastercard, Visa , .... steigen alle bei Zahlungen mit Bitcoin aus und wollen auch kein Handel mit Bitcoins unterstützten, aber bei Libra sind sie dabei....Komisch.....
Tja, bei neuen Kundendaten sind alle dabei 😎
Zuletzt muss man nochmal @nosdos erwähnen.
@nosdos ist ein Charity-Projekt, das Geld sammelt und dieses dann an ehrenamtliche Helfer & Vereine weitergibt.
Es geht um Hunde, die verwahrlost auf der Straße, in Müllcontainern oder in Gefangenschaft gefunden und zur Pflege dann aufgenommen werden.
Ich lasse bei jedem Post einen 100% Vote da. Ich habe nicht viel Power drauf, aber sollte meine Power wachsen, bleibt @nosdos immer ein 100% Vote!
Ihr könnt gerne auch mal vorbeischauen 👍😊
Das war diese Woche. Ich hoffe mein Beitrag hat euch gefallen & man kommt ins Gespräch 👍
Ich wünsch euch einen schönen Tag
---
Hello dear Steemians,
Steem's not doing very well right now.
The last day he was short on 18 cents but then he fell again.
Let's not worry about it: The other Altcoins are also all in the cellar...
Steemit himself has problems displaying the website: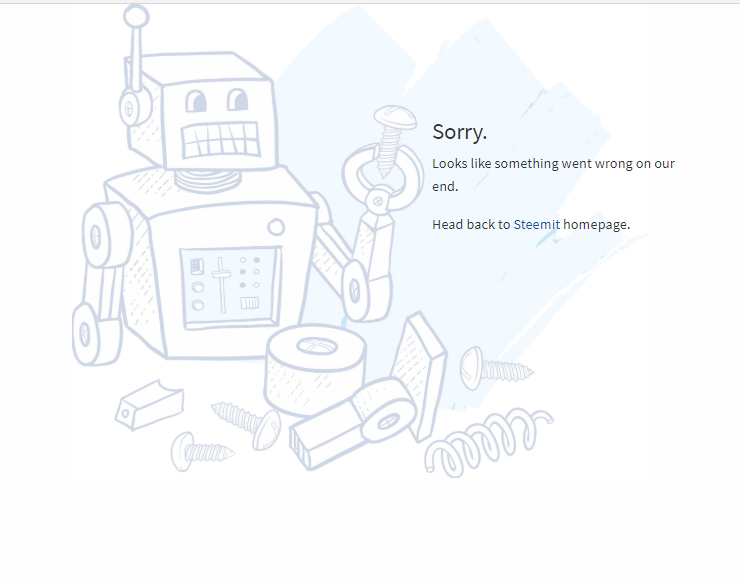 That's too bad. Steemit has many users and with such error messages a lot of users will be driven away, that means less advertising calls and less money for the Steemit Inc.
I switched to Steempeak a long time ago, because Steemit didn't use the time and didn't develop any further.
Sometimes it seems to me that you just stay there, because of the money and less, because of the functions and Steem itself... But that would degenerate into an endless discussion...
Through a Steem contribution I became aware of Bitvavo.
I've tested Bitvavo now and I really have to say: "RESPECT!
Offering such a solid and simple exchange is just WOW!
Payments are fast, Steem can be paid in and out and all that with very few fees.

The verification with the identity card is also completed fully automatically within 3 minutes.
The bank accounts must be verified, but this also happens automatically if the sender's name is the same as the account holder.
I would be very happy if you would use my Ref-Link to test the service 😉👍😎
https://bitvavo.com/?a=5F0B939748
the hypocrisy with Coinbase and their libra working together.
At the moment there is a lot of talk at Steem about Coinbase wanting a listing with Steem.
I always wonder if those people who started this call have looked at the libra cooperation again.
Since in my opinion Libra is everything but a real crypto currency, it is very confusing for me why Coinbase wants to get involved.
First of all with Ripple put on and them pressure make:
https://www.btc-echo.de/coinbase-xrp-listing-mit-nebengeschmack/
https://coincierge.de/2018/warum-ripple-nicht-von-coinbase-und-gemini-gelistet-wurde/
Great with the theme: "The Problem of Centralization..."
But then get involved with Libra!!!!
This is such a bad club!
You must NEVER leave the complete cryptoexchange to Coinbase!!!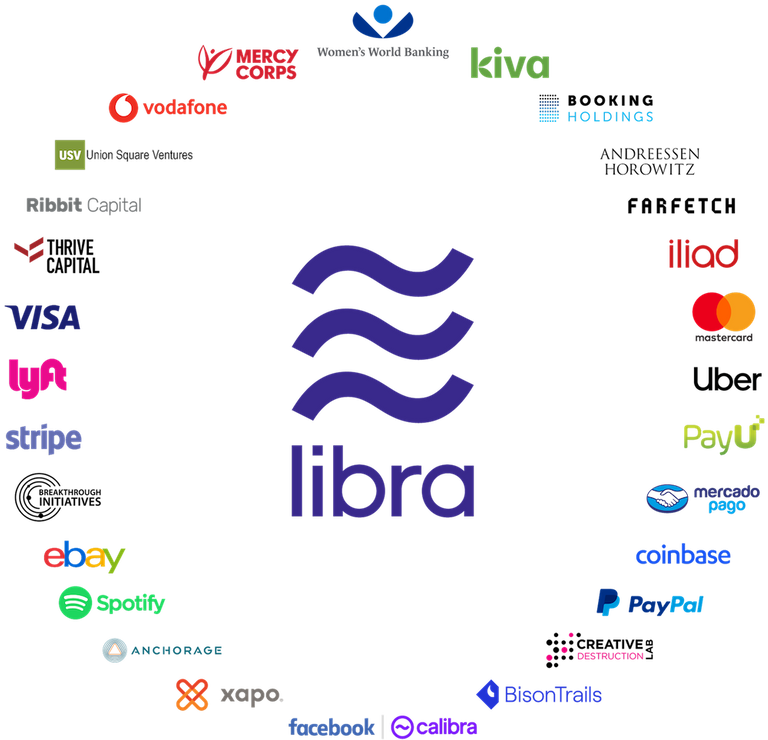 Paypal, Mastercard, Visa , .... all get out with payments with Bitcoin and do not want to support any trade with Bitcoins, but with Libra they are there... Funny.....
Well, with new customer data all are thereby 😎
Last but not least, I have to mention @nosdos.
@nosdos is a charity project that collects money and then supports it to volunteers and associations.
It's about dogs that are found neglected on the street, in garbage containers or in captivity and then taken in for care.
I leave a 100% vote on every post. I don't have much power on it, but if my power grows, @nosdos always remains a 100% vote!
You are also welcome to drop by 👍😊
That was this week. I hope you liked my contribution & you get into conversation 👍
Have a nice day.