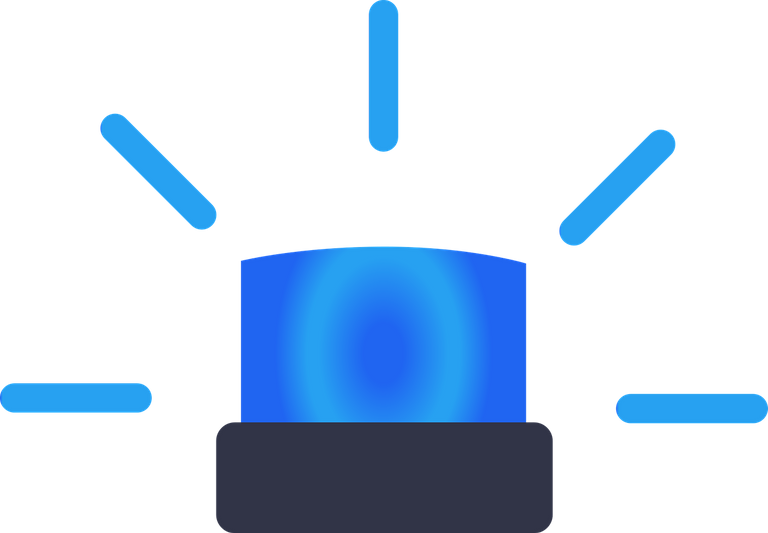 Bewusstes Umgehen mit Emotionen - auch mit deinen eigenen natürlich! 😉 Gute Gefühle kannst du selbst erzeugen: Schau das abschließende Video mit der großartigen Vera Birkenbihl...🤣
Conscious handling of emotions - including your own of course! 😉 You can create good feelings yourself: watch the final video with the great Vera Birkenbihl...🤣
*****************
Am 10. September werden in ganz Deutschland Warn-Apps piepen, Sirenen heulen, Rundfunkanstalten ihre Sendungen unterbrechen und Probewarnungen auf digitalen Werbetafeln erscheinen. An diesem Tag findet nämlich der erste bundesweite Warntag seit der Wiedervereinigung statt. Das Signal zur Warnung soll dieses Jahr um 11.00 Uhr und das zur Entwarnung um 11.20 Uhr erfolgen.
Zur Warnung der Bevölkerung nutzen Bund, Länder und Kommunen alle verfügbaren Kommunikationskanäle: so etwa das vom Bundesamt für Bevölkerungsschutz und Katastrophenhilfe (BBK) betriebene Modulare Warnsystem und die Warn-App NINA, eine Vielzahl von Medien und Rundfunksendern bis hin zu Sirenen und Lautsprecherdurchsagen vor Ort.
On September 10, 2020, in exactly 50 days, the first nationwide "Warning Day"
will take place since reunification. All over Germany, warning apps will beep, sirens howl, radio stations will interrupt their broadcasts and test warnings will appear on digital billboards.
The new website www.bundesweiter-warntag.de is now available online. It provides information about the warning day that will take place every second Thursday in September from 2020 onwards. The website also explains in which cases and in which ways the population in Germany is warned.*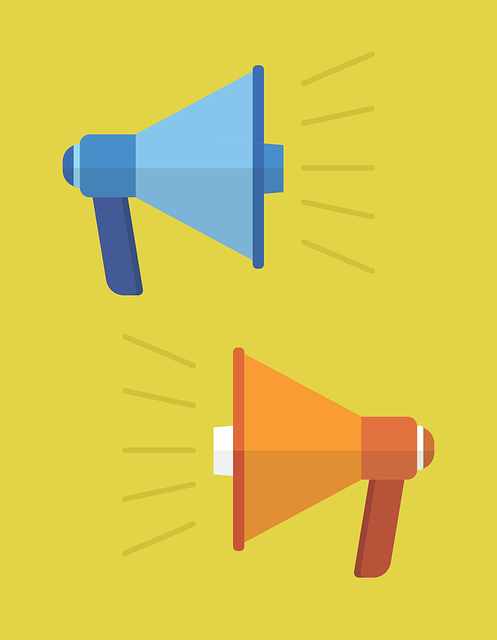 Morgen ist es so weit - wir steigen wieder ein in die Welt der Sirenen. Kurzzeitig verschwanden sie von der Bildfläche, denn aus meiner Kindheit kenne ich den herausfordernden Ton noch. "12 Uhr" war die Bedeutung, wenn ich mich richtig erinnere. 😉
Für meine Eltern sind noch ganz andere Erinnerungen mit diesem schrillen Ton verbunden: Beide haben den zweiten Weltkrieg und damit zahlreiche Fliegeralarme erlebt. Während meine kindlichen Erinnerungen nur ein unangenehmes Ton-Erlebnis beinhaltet, ist für meine Mutter das An- und Abschwellen der Sirenen sofort mit Angst verbunden:
Das steckt mir immer noch in den Knochen!
Tomorrow is the day - we will enter the world of sirens again. For a short time they disappeared from the scene, because from my childhood I still remember the challenging sound. "12 o'clock" was the meaning, if I remember correctly. 😉
For my parents there are still completely different memories connected with this shrill sound: Both experienced the Second World War and with it numerous air raids. While my childhood memories contain only an unpleasant sound experience, for my mother the rising and falling sirens are immediately associated with fear:
That is still in my bones!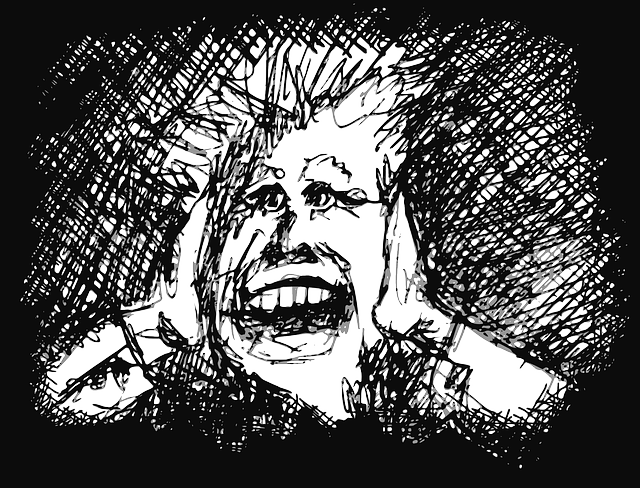 Angst ist nicht nur ein schlechter Ratgeber
Den Spruch zu angstbasierten Handlungen kennen bestimmt die meisten Menschen. Jeder hat bestimmt schon einmal am eigenen Leib erfahren, dass Angst lähmt und konstruktive Handlungen erschwert. Zum Glück gibt es ja im Falle der Sirenen-Warnübung eine Vorwarnung und niemand wird (hoffentlich) überrascht, wenn morgen um 11 Uhr bundesweit alle Sirenen heulen. Dabei denke ich vor allem auch an die Menschen, die aus Kriegsführenden Ländern in die BRD geflüchtet sind...
Angst - ob berechtigt oder nicht - ist vor allem bei längerer Dauer unserer Gesundheit nicht zuträglich. Wer also in den letzten Monaten bereits viel Angstenergie gespürt hat, wird sich hoffentlich bei der Warnübung nicht ins Bockshorn jagen lassen.
Wir alle sind gut beraten, wenn wir gerade in der Zeit des Sirenengeheuls Dinge tun, die uns mit Freude erfüllen, die uns Spaß machen und uns ablenken von etwaigen negativen Gedanken. Auf diese Weise tragen wir dazu bei, dass eine angstvolle Atmosphäre gar nicht erst entstehen kann.
Fear is not only a bad advisor
Most people are probably familiar with this saying regarding fear-based actions. Everyone has probably experienced at least once that fear paralyzes and makes constructive actions more difficult. Fortunately, in the case of the siren warning exercise, there is a forewarning and no one will (hopefully) be surprised when all sirens are wailing nationwide at 11 am tomorrow. I am thinking especially of the people who have fled from warring countries to the FRG...
Fear - whether justified or not - is not beneficial to our health, especially if it lasts for a long time. So if you have already felt a lot of fear energy in the last months, I hope you won't let yourself be chased into a fox's horn during the warning exercise.
We are all well advised to do things that fill us with joy, that we enjoy and that distract us from any negative thoughts, especially during the time of the siren call. In this way, we contribute to the fact that an anxious atmosphere cannot develop in the first place.
Seid aufmerksam für Mensch und Tier
Als soziale Wesen können wir aufeinander acht geben. Bei den Menschen und Tieren in unserem Umfeld haben wir es in der Hand für Ent-Spannung zu sorgen. Sei einfach ein bisschen achtsamer als sonst:
🤔 Vielleicht ist jemand doch nicht informiert und reagiert deshalb mit Verwirrung oder sogar mit Angst?
🤔 Vielleicht kennst du jemand Älteren in deinem Umfeld, dem du mit irgendeinem netten Ablenkungsmanöver über angstmachende Erinnerungen hinweghelfen kannst?
😉 Vielleicht erklärst du den Warntag zum "Gute-Laune-Tag" und verbreitest noch mehr positive Energie als sonst?
😉 Vielleicht hast du morgen mehr Verständnis für bellende Hunde als sonst?
Gute Laune oder auch nur ein Lächeln bewirken sehr viel. Hier ein wunderbares Beispiel von der grandiosen Vera Birkenbihl, die dir zeigt, dass du deine eigene Stimmung auch mit dieser einfachen kleinen Übung erhöhen kannst! 😉
Be sensitive to people and animals
As social beings we can take care of each other. It is up to us to take care of the people and animals in our environment to relax. Just be a little more attentive than usual:
🤔 Perhaps someone is not informed nevertheless and reacts therefore with confusion or even with fear?
🤔 Maybe you know someone older in your environment, whom you can help to get over frightening memories with some nice diversionary tactics?
😉 Maybe you declare the warning day a "good mood day" and spread even more positive energy than usual?
😉 Maybe tomorrow you will have more sympathy for barking dogs than usual?
A good mood or even a smile can make a big difference. Here is a wonderful example from the great Vera Birkenbihl, who shows you that you can also raise your own mood with this simple little exercise! 😉
Schlechte Laune muss nicht sein - du hast die Wahl!
Hab Freude am Leben, lass dich nicht verängstigen und entscheide dich für Gute Laune!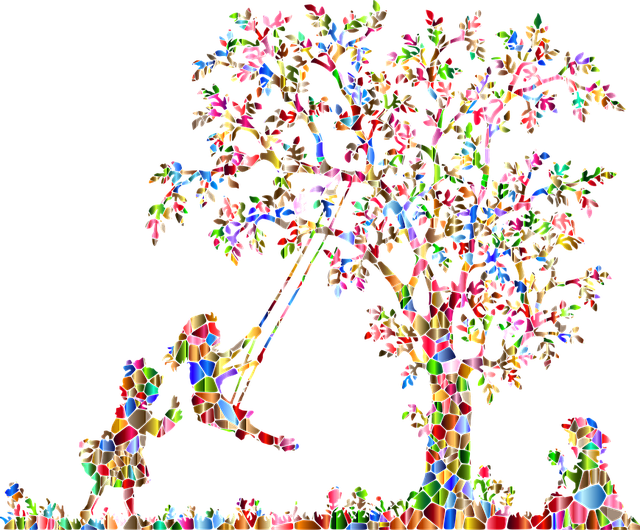 Have fun in life, don't let it scare you and decide for good mood!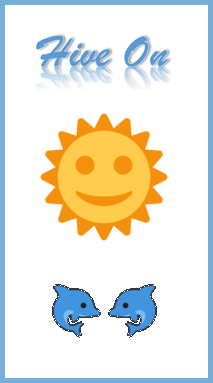 Translated with www.DeepL.com/Translator (free version)
"Blaulicht" von Ricarda Mölck auf Pixabay
"Sirenen" von Cheska Poon auf Pixabay
"Panik" von OpenClipart-Vectors auf Pixabay
"Die Welt ist bunt" von Gordon Johnson auf Pixabay