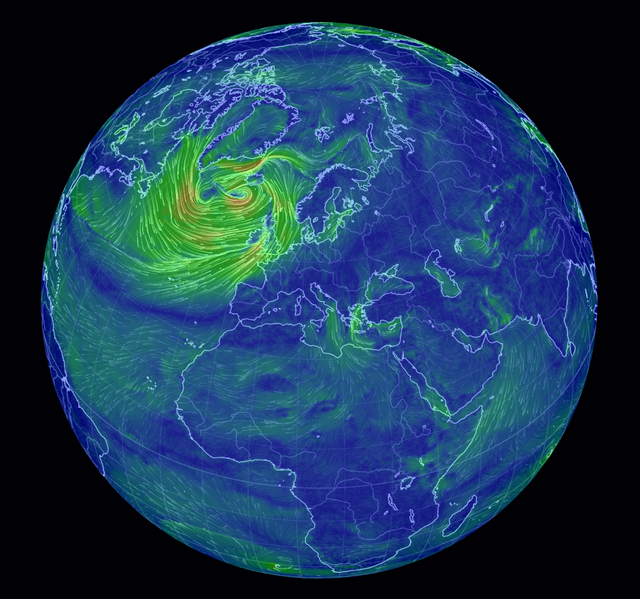 Es liegt was in der Luft - Geht es etwa um "Aufräumen"? Um frischen Wind? 😉
Seit Sabine gewütet hat, verfolge ich die Luftströmungen immer mal wieder live mit. Dazu gibt es die Seite a global map of wind, weather, and ocean conditions. Es ist super spannend, was und wie es sich bewegt. Ich habe Sreenshots von Sabines Anfang und ihrem Ausklingen gemacht. Gut zu erkennen ist links Irland nebst England...
Sonntag 00:42 Uhr (also Montag)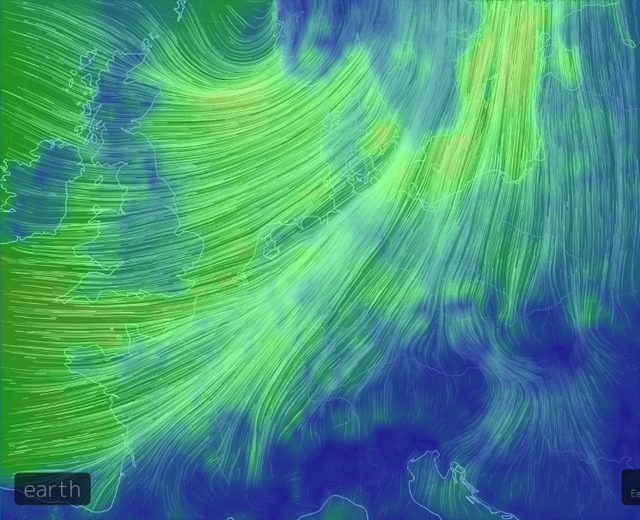 Mit der gesamten Erdkugel im Blick bekommt man ein genaueres Bild, wo und in welcher Stärke die Winde wehen. Im Livestream ist es faszinierend, die Bewegungen zu beobachten, ein Foto ist notgedrungen nur statisch:
Sonntag 23:21 Uhr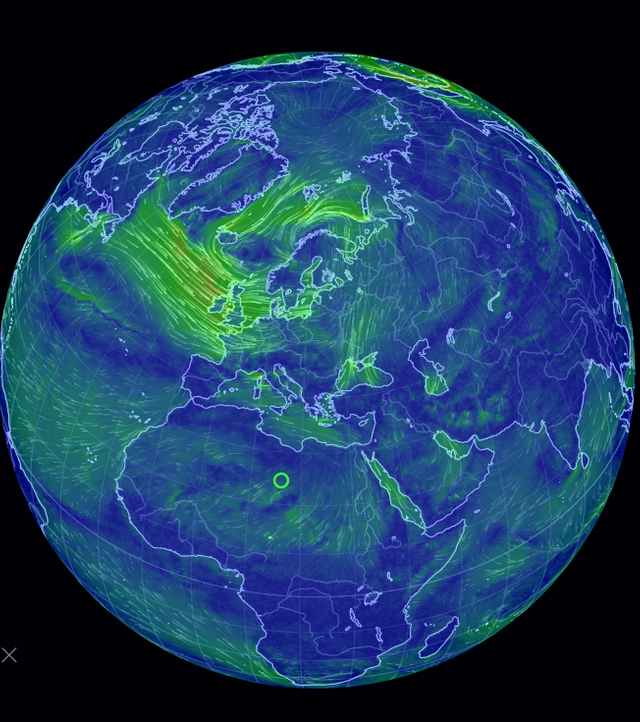 Leider habe ich keine Screenshots von den Haupttagen - wahrscheinlich war ich zu abgelenkt vom dem Stürmen rund ums Haus. 😉 Es gibt erst wieder vom Donnerstag Bilder, als sich alles (zumindest bei uns) beruhigt:
Donnserstag 17:49 Uhr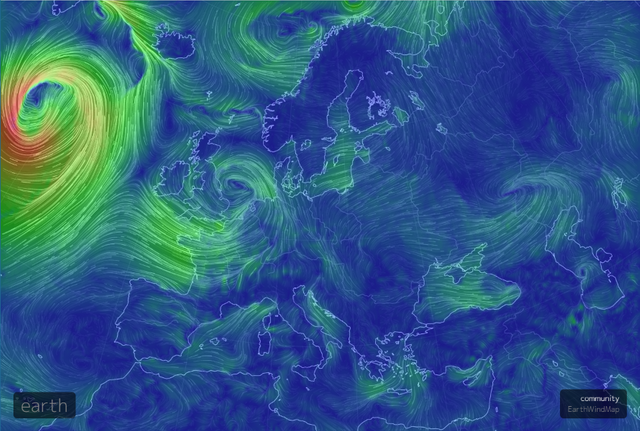 Sabine hat sich dann vom Acker gemacht. Allerdings scheint sie Wegbereiter für weitere Stürme zu sein. Zwei Zyklone sollen laut @indextrader im Anmarsch sein. Nähere Infos könnt ihr hier nachlesen: zwei Zyklone - Uta und Dennis, die sich gerade bilden?
Samstag 18:46 Uhr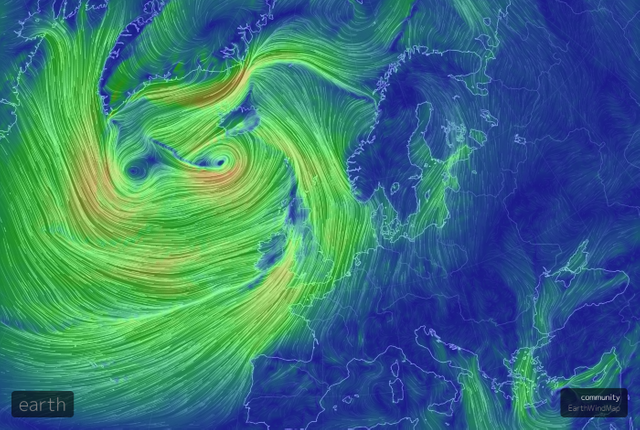 Von Uta ist bereits die Rede:
Am kommenden Wochenende ist mit Sturmtief "Uta" der nächste Sturm prognostiziert. Das Sturmtief soll in Norddeutschland Winde bis Orkanstärke und starke Regenfällen mit sich bringen. Die Landesforsten warnen daher auch weiter vor dem Betreten der Wälder.
Allerdings soll ihr Victoria folgen:
"Sabine" ist abgezogen, "Uta" tobt auf dem Nordatlantik und "Victoria" befindet sich im Anmarsch: In MV und Brandenburg kommt es zu einem Wetter-Mix der Superlative.
Was ist denn nun mit Dennis?
Wegen Sturm "Dennis"
-Flüge in Großbritannien abgesagt
15.02.2020 17:22 Uhr
Dennis soll noch gefährlicher als Sturm "Ciara" sein, der am vergangenen Wochenende schon Chaos in Großbritannien verursachte. Viele Flüge werden daher vorsorglich gestrichen.
Sabine, Uta, Ciara, Victoria und Dennis - dieses Sturm-Quintett ist äußerst aktiv in diesem Februar! Die Zeiten sind stürmisch, nicht nur auf dem STEEM!

Peace - Steem OM! 😉
Samstag 20:40 Uhr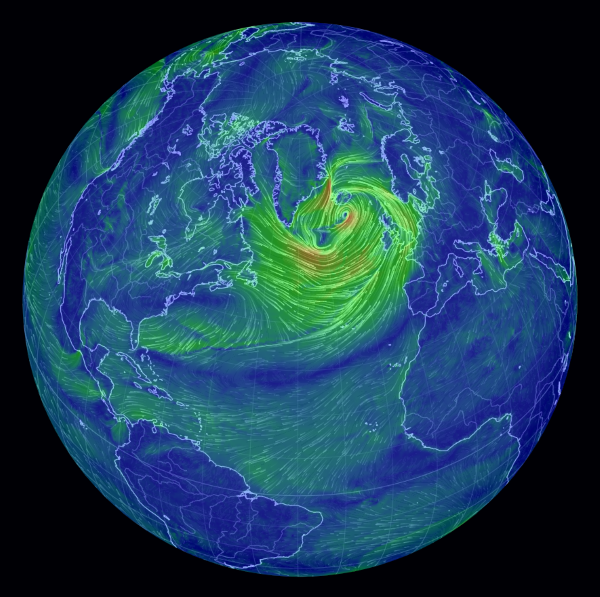 Mit dem letzten Bild von Uta verabschiede ich mich in den Feierabend! Hier noch einmal diese tolle Webseite. Wie ihr wahrscheinlich gemerkt habt, kann man die Erdkugel auch drehen und sich damit den Geamtüberblick weltweit verschaffen. Probiert es aus!
Vielleicht gefällt es Uta, wenn sie dann viel Beachtung erhält? 😉