Diesmal bin ich von einem Berg aus gestartet. Bisher habe ich dies nur ungern machen wollen, weil auf den Bergen öfters Funkmasten stehen und ich mir nie sicher war, ob diese den Empfang zur Drohne stören könnten. Die Verbindung war nach Start sehr gut und die Bedenken haben sich vorerst als falsch herausgestellt.
This time I started from a mountain. So far I did not like to do this because there are often radio masts on the mountains and I was never sure if they could disturb the signal to the drone. The connection was very good after the start and the concerns turned out to be wrong for the time being.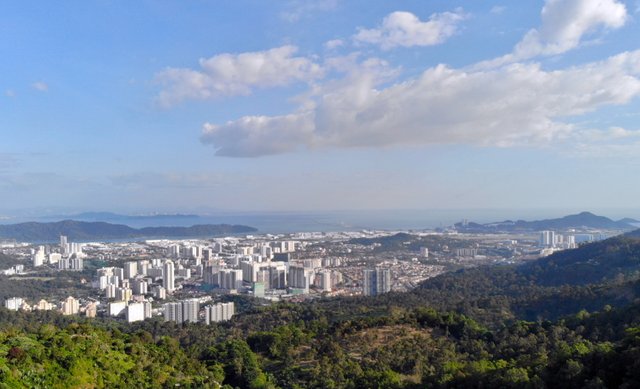 Vollbild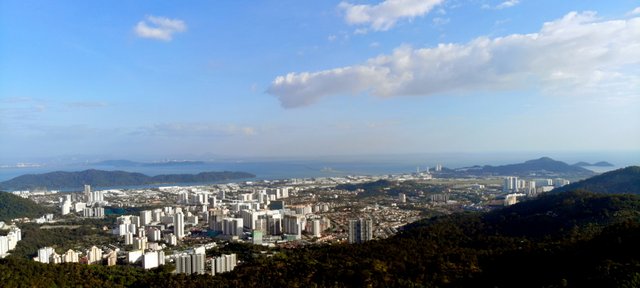 Vollbild
Bayan Lepas
Wer näher in die Bilder zoomt kann die Brücke von Penang sehen und rechts (das Feld) den Flughafen. Die Qualität sollte dafür ausreichen.
Who zooms closer into the pictures can see the bridge of Penang and on the right (the field) the airport. The quality should be sufficient for this.
---
Dann bin ich etwas die Straße entlang geflogen, welche über den Berg führt und beide Seiten der Insel miteinander verbindet.
Then I flew a bit along the road that leads over the mountain and connects both sides of the island.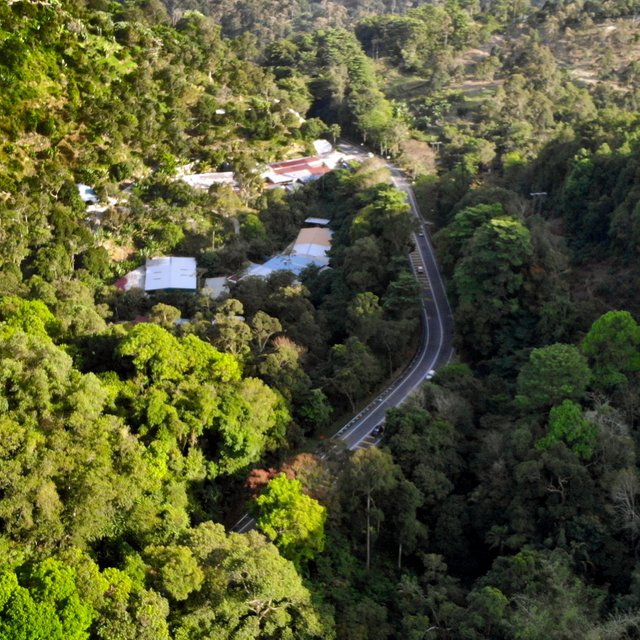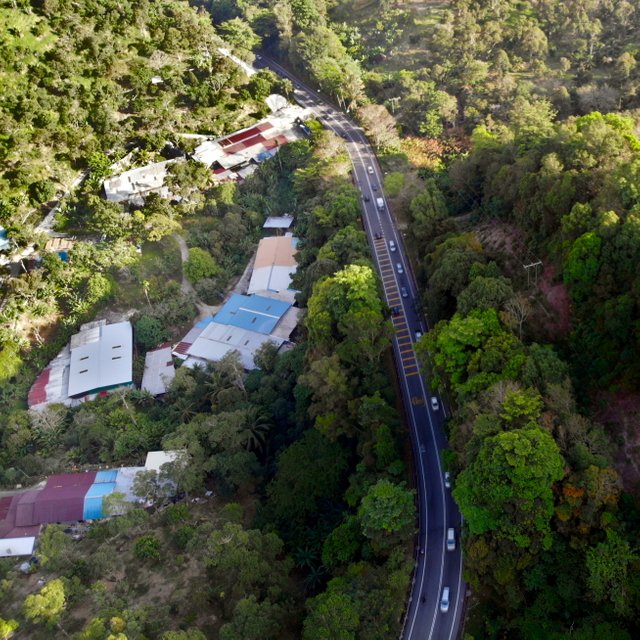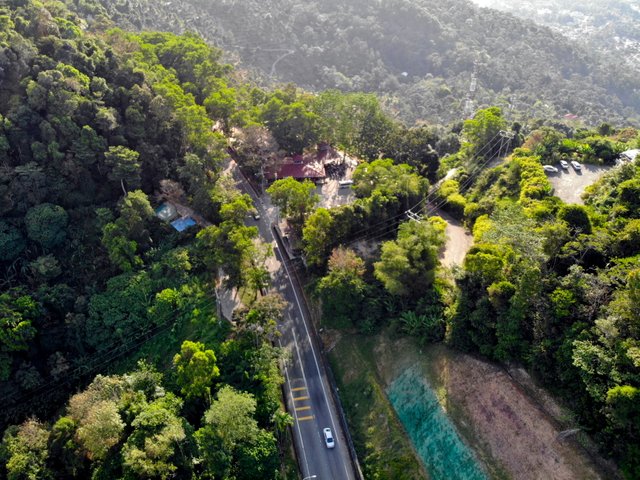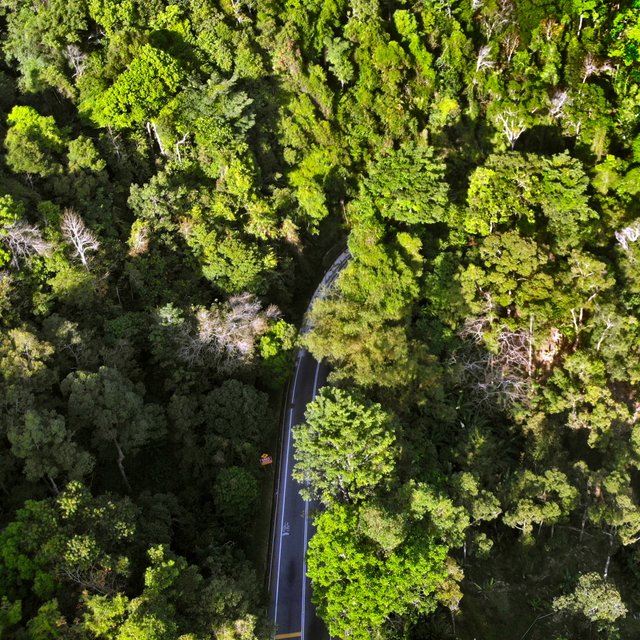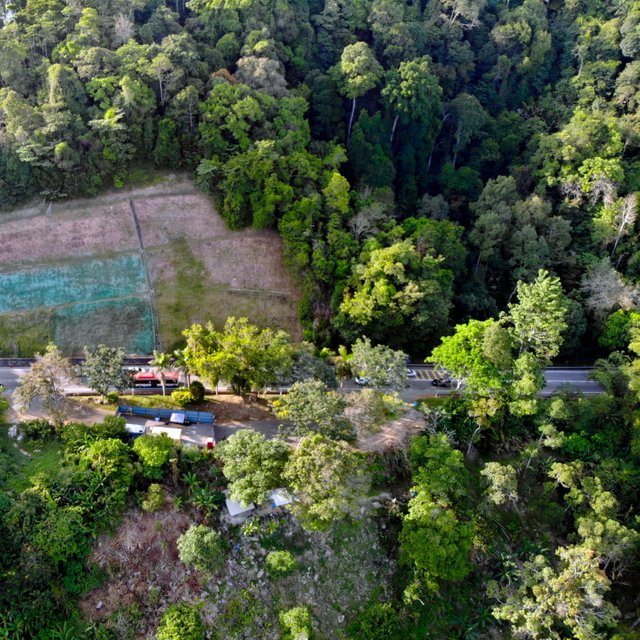 ---
Eine Herausforderung war wie immer die Sonne.
A challenge was as always the sun.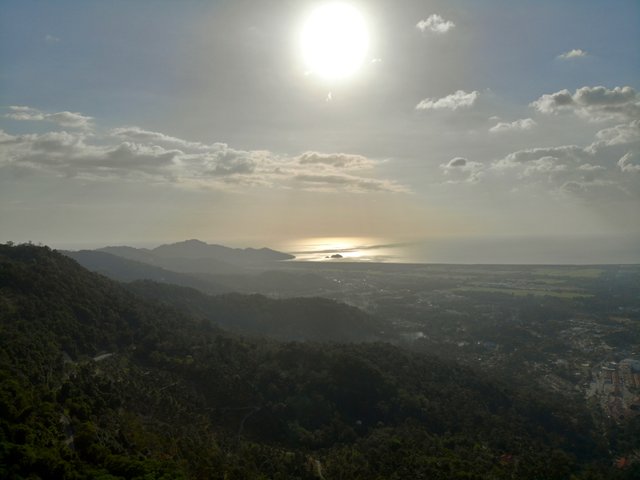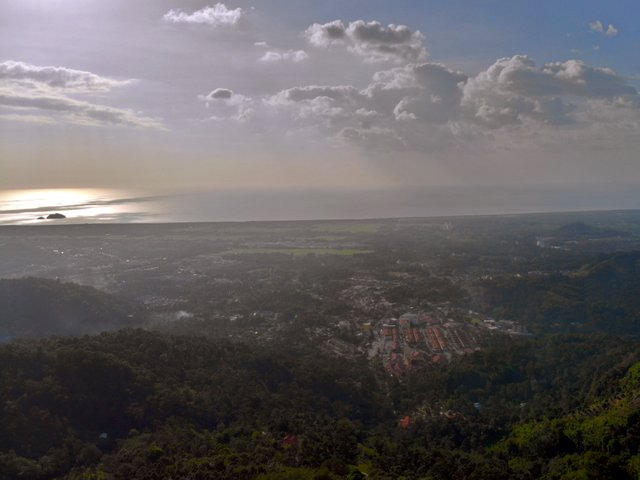 Vollbild
Oben im Bild: Balik Pulau. Übersetzt: Die Rückseite (Balik) der Insel (Pulau).
At the top of the picture: Balik Pulau. Translated: The back (Balik) of the island (Pulau).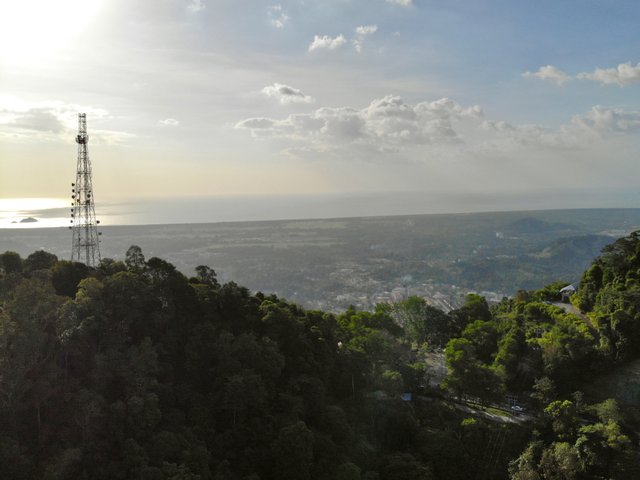 Musste die Bilder ordentlich Nachbearbeiten. Wahrscheinlich hat sich die Luftfeuchtigkeit auf die Linse niedergelassen und die starke Sonneneinstrahlung hat ihr Übriges getan. Zufrieden bin ich trotzdem mit dem Ergebnis. Bis dann!
Had to edit the pictures a lot. Probably the humidity settled on the lens and the strong sunlight did the rest. Nevertheless I am satisfied with the result. See you!