Hallo! Ausflug in die Natur. Die Umgebung und Wege können sich schnell verändern, wenn ihr die oft stark frequentierten Straßen verlasst.
Hello! Out into the nature. The surroundings and paths can change quickly if you leave the often busy roads.
---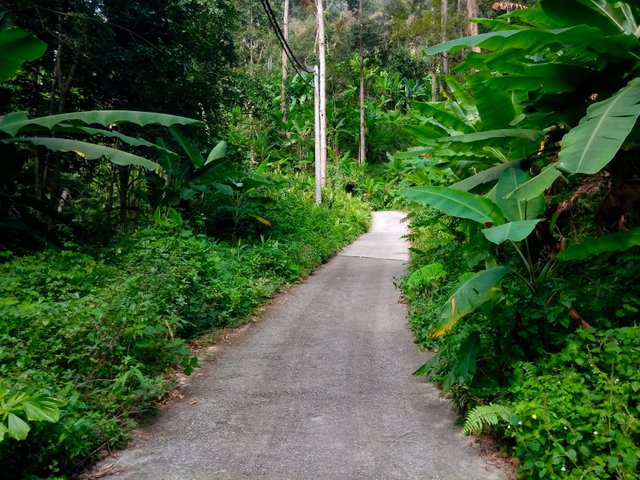 Malaysia kennt nur selten ein mittleres Maß zwischen dicht besiedelt und purer Wildnis. Entweder ist man von Gebäuden umzingelt oder hat einen dichten Wald vor sich. Im gleichen Verhältnis schwindet die Dichte des Verkehrs und Anzahl der Menschen denen ihr begegnet, wenn ihr draußen in der Natur seid.
Malaysia rarely knows a middle ground between densely populated and pure wilderness. Either you are surrounded by buildings or you have a dense forest in front of you. In the same proportion, the density of traffic and the number of people you meet when you are out in nature diminishes.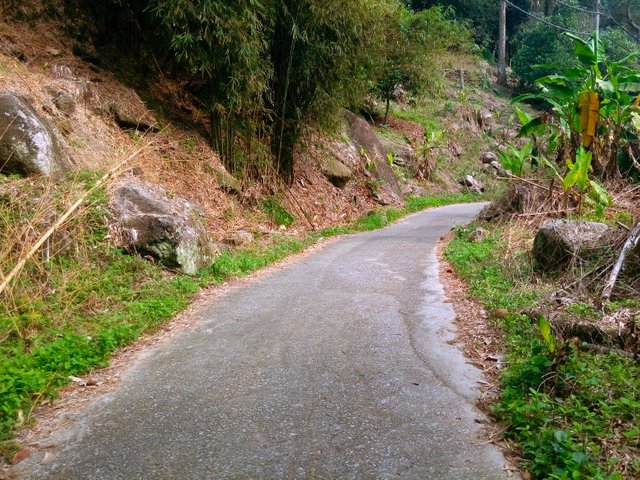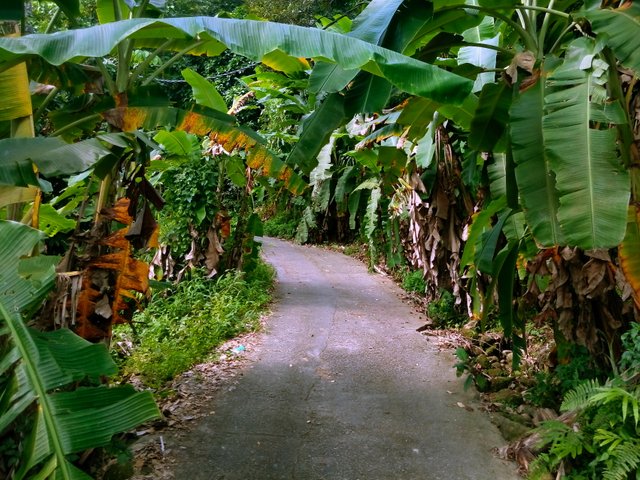 Der Lärm von den Straßen hingegen ist meistens weiterhin gut hörbar, obwohl ihr bereits ein gutes Stück in die Natur hinein gelaufen seit. Mit der Zeit wird daraus ein Hintergrundrauschen welches immer weiter abnimmt.
The noise from the streets, on the other hand, is usually still audible, although you have already walked a long way into nature. With time this becomes a background noise which decreases more and more.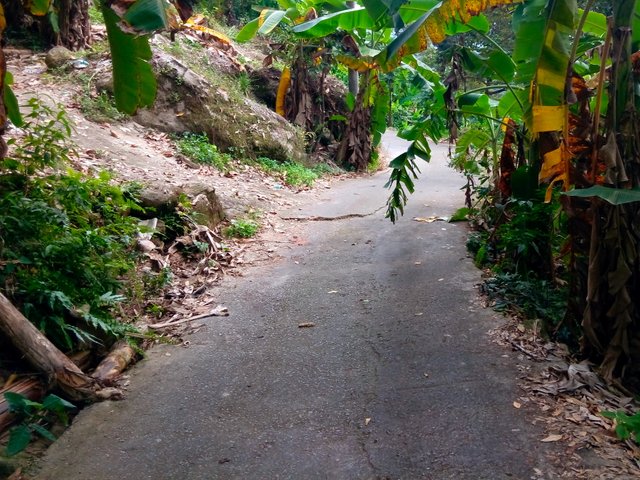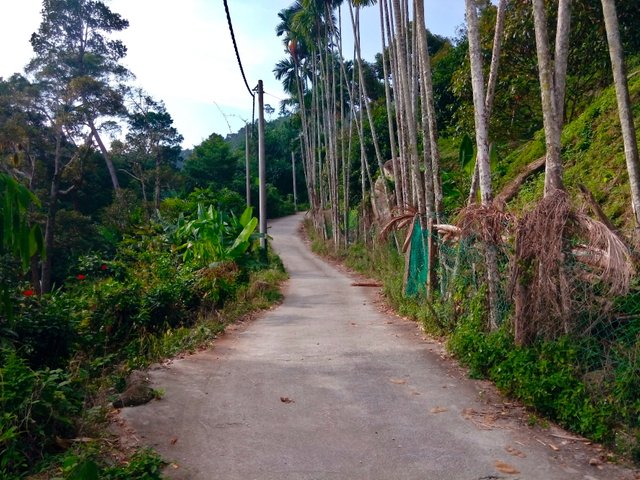 Beim Laufen über die Wege kommen Fragen auf. Wer hatte sich eigentlich die Mühe gemacht den Weg zu asphaltieren? Der Aufwand muss enorm gewesen sein. Einige wenige kleine buddhistische Tempel oder Farmen sind an die Wege angeschlossen, mehr befindet sich nicht in der Umgebung.
As you walk along the paths, questions arise. Who had actually taken the trouble to asphalt the path? The effort must have been enormous. A few small Buddhist temples or farms are connected to the paths, nothing more is in the vicinity.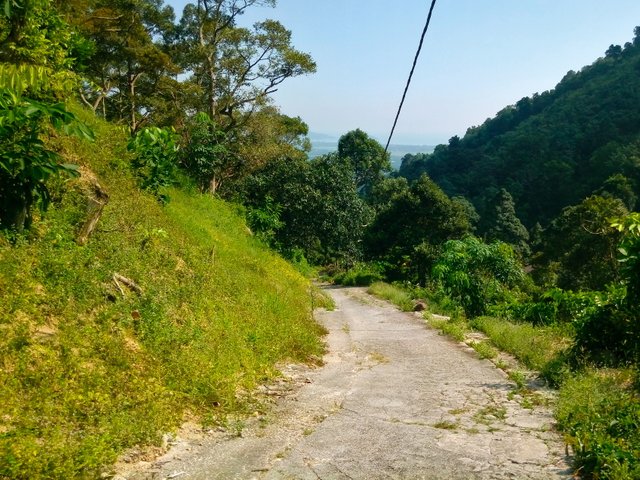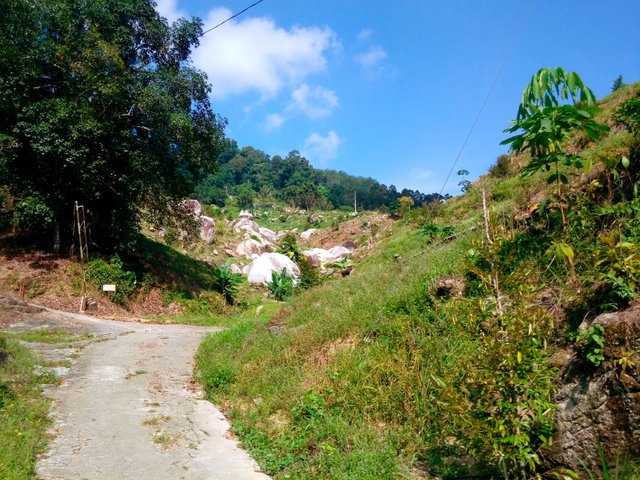 Nicht so anstrengend geh es mit einem Motorrad. Alte Modelle von Honda sind bei Farmern beliebt. Sehr robust und die schaffen es selbst mit Nutzlast die Wege hoch. Moderne Motorräder können komischerweise mit zwei Personen ins Schwitzen kommen. Absolute Sieger sind hier Allradwagen. Probleme gibt es nur, wenn es eng wird.
It is not so exhausting to ride with a motorcycle up here. Old Honda models are popular with farmers. Very robust and they make it even with payload up the ways. Modern motorcycles can, strangely enough, struggle with two people. Absolute winners here are four-wheel drive vehicles. There are only problems when things get tight.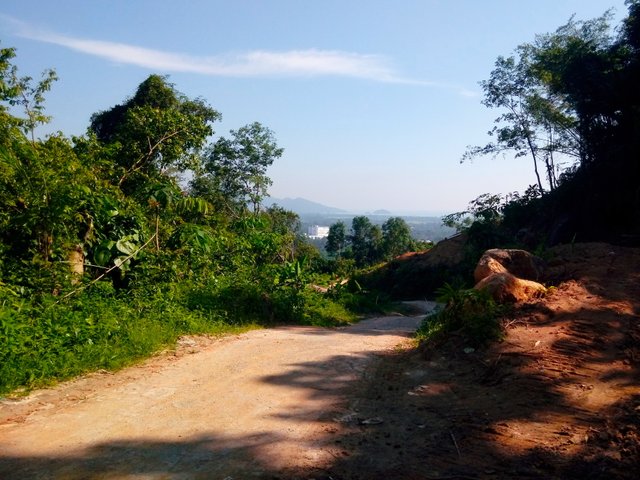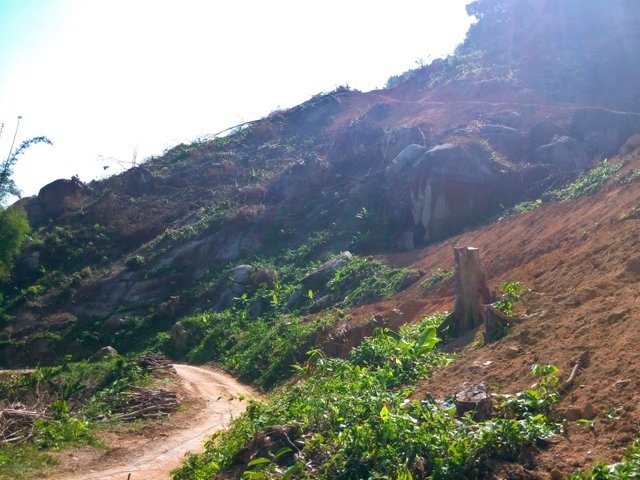 Malaysier sind nicht zimperlich ihre Vehikel zu benutzen. Die Maschine muss sich dem Menschen voll und ganz unterordnen. Niemand sollte zu erstaunt sein, gewöhnlichen Autos in unwegsamen Gelände Platz machen zu müssen.
Malaysians are not afraid to use their vehicles. The machine must be totally subservient to man. No one should be too surprised to have to make way for ordinary cars in rough terrain.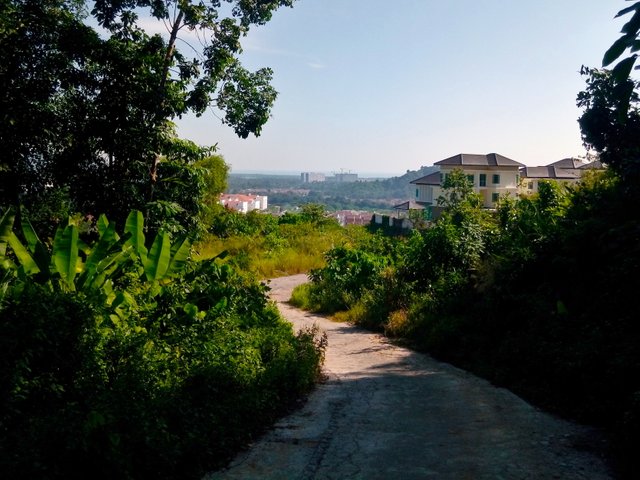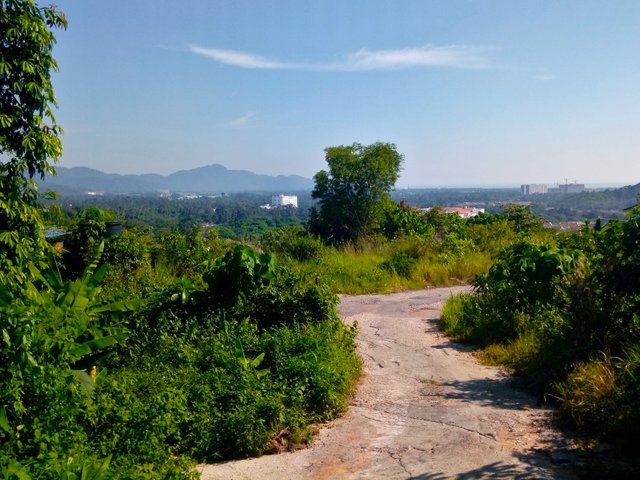 War das alles Vielfältig? Die Bilder habe ich alle am selben Tag gemacht. Ein Weg, dem immer entlang. Beim Betrachten der Bilder fällt mir selbst noch mal auf wie sich alles Verändert. Klebt der Blick all zu oft am Boden. Ich will ja wissen, wohin ich trete.
Was there a lot of variety? I took all these pictures on the same day. A path, always along it. Looking at the pictures, I notice myself again how everything changes. The view sticks to the ground all too often. I want to know where I am stepping.


Grüße aus Malaysia! | Greetings from Malaysia!