Die doge Rakete hebt ab to the Moon!
Wow, unglaublich was gerade mit dem doge kurs passiert!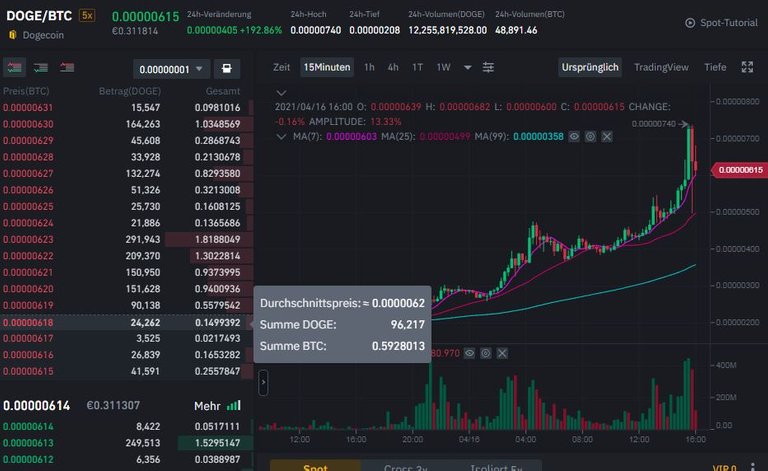 Wenn ich bedenke das es vor 2 3 Jahren noch über Fauchets über 1000 doge alle 10 minuten gab!
Wer da 8 Stunden am Tag mitgemacht hat und alles bis heute gehalten hat?
Immerhin ein Stundenlohn von über 300€ beim derzeitigem Kurs!
Also holdln ist nie verkehrt ;-)