Bergfink ■ Brambling
Fringilla montifringilla
Der Bergfink ist ein Zugvogel aus der Familie der Finken (Fringillidae). Von Skandinavien kommend, fliegt er in den Wintermonaten nach Mittel und Südeuropa. Er kann in großen Schwärmen auftreten, die ich bisher leider noch nicht beobachten konnte. Er flieht vor der Kälte im hohen Norden um in wärmeren Regionen des Südens den Winter zu verbringen.
The Brambling is a migratory bird of the finch family Fringillidae. Coming from Scandinavia, it flies to Central and Southern Europe during the winter months. It can appear in large flocks, which I have unfortunately not yet been able to observe. It flees from the cold in the far north to spend the winter in warmer regions of the south.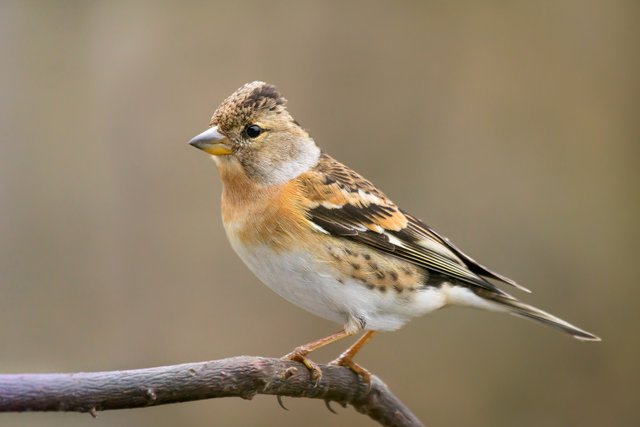 ▲ Click on the image for full resolution ▲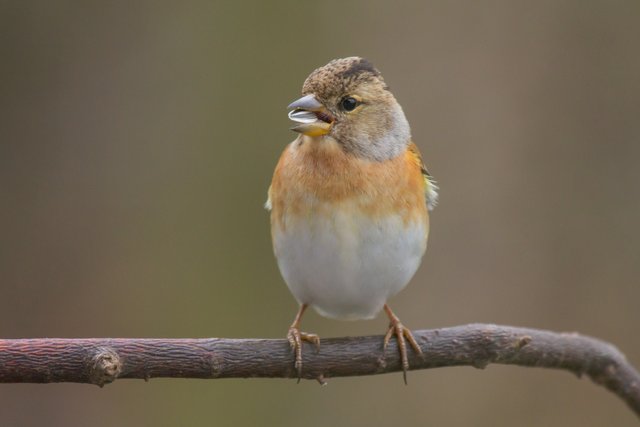 ▲ Click on the image for full resolution ▲
Über den Winter ernährt sich der Bergfink von Sämereien, deshalb kommt er auch in die Wohngebiete auf der Suche nach Nahrung. Im Frühling fliegt er wieder in Richtung Norden um dort in den Wäldern von Skandinavien zu brüten. Währen der Brutzeit ab Mai frisst und füttert der Bergfink Insekten. Der Bergfink kann bis zu fünf Jahre alt werden, sofern der Sperber oder weitere Fressfeinde ihn nicht als Beute erwischt.
Over the winter, the Brambling lives from seeds, therefore it comes also into the residential-areas on the search for food. In spring it flies north again to breed in the forests of Scandinavia. During the breeding season from May onwards the Brambling eats and feeds insects. The Brambling can live for up to five years, provided the sparrowhawk or other predators do not catch it as prey.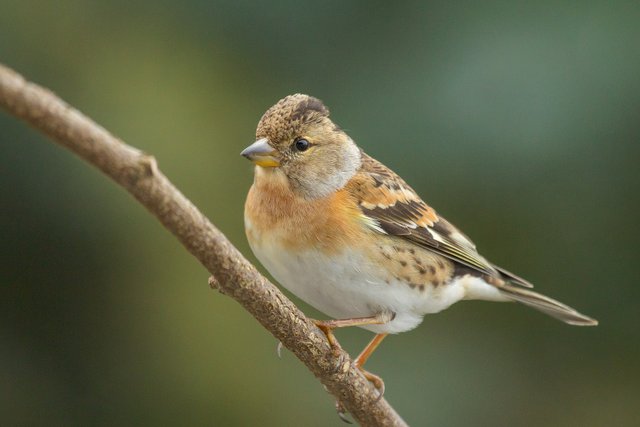 ▲ Click on the image for full resolution ▲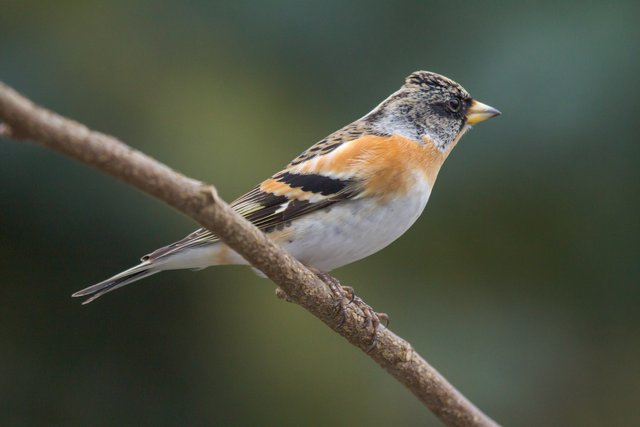 ▲ Click on the image for full resolution ▲
Sonnenblumensamen locken ihn an die Futterstelle. Leider konnte ich in den letzten Jahren keinen Bergfink in unserer Region fotografieren. Die von mir gezeigten Bilder habe ich 2011 fotografiert.
Sunflower seeds lure him to the feeding ground. Unfortunately, I have not been able to photograph a Brambling in our region in recent years. The pictures I have shown you I took in 2011.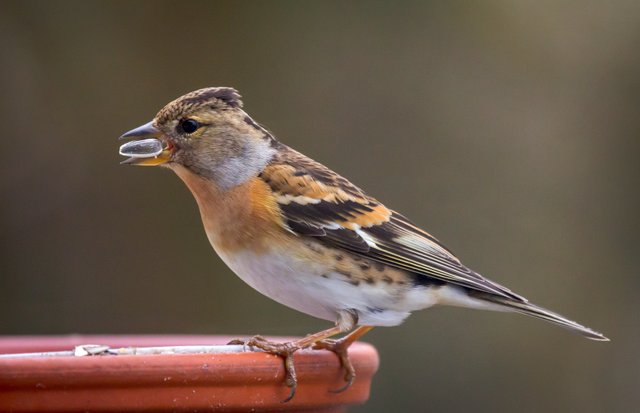 ▲ Click on the image for full resolution ▲
〰️
| | |
| --- | --- |
| Category: | Macro |
| Camera: | Canon EOS 60D |
| Lens: | Canon EF 100-400 mm L IS USM |
| Location: | Germany, Bavaria, Lower Franconia, Kreuzwertheim |
Wenn dir mein Beitrag gefällt, freue ich mich über deine Nachricht.
Herzlichen Dank und viele Grüße vom @faltermann 🐛
If you like my contribution, I am looking forward to your message.
Many thanks and greetings from Germany 🦋
🔴 SteeamPeak (Best user interface for the Steem Blockchain)🔴
🔴 SteemWorld 🔴
🔴 eSteem Search 🔴
🔴 eSteem mobile app 🔴