Diese Seite soll die Möglichkeit bieten, Fragen und Nachrichten zu hinterlassen, die sonst nirgendwo gut hinpassen würden.
This Page Shall Provide the Opportunity, to Leave Questions and Messages, which Would Not Fit Very Well in Otherwhere Context.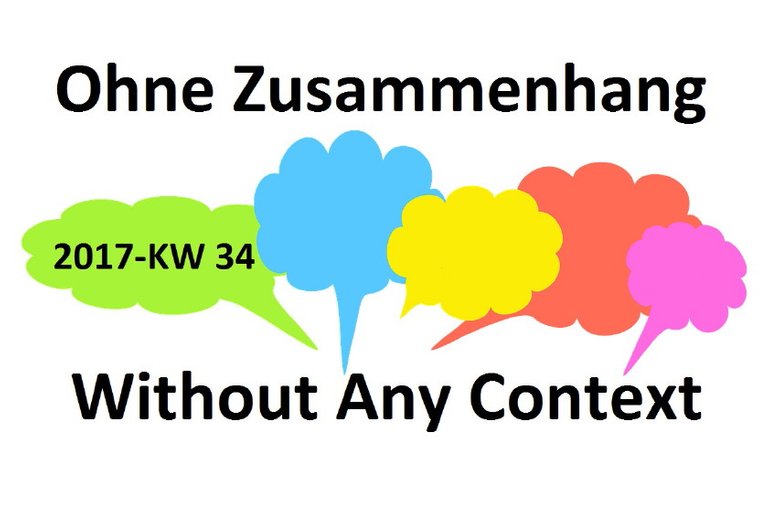 Bild mit Dank von pixabay
Deutsch
---
Liebe Steemit Freundinnen,
liebe Steemit Freunde,
letzte Woche gab es wieder ein paar technische Hilfen. Außerdem fand ein engagierter Meinungsaustausch zum Steem-Kurs statt.
Es freut mich sehr, dass meine Seite so viele treue Besucher hat! Es schauen wirklich regelmäßig auch User hier vorbei, die mit ihrer Erfahrung bei Steemit oder mit ihren IT- oder Krypto-Kenntnissen anderen Usern sehr behilflich sind.
Vielen Dank dafür euch allen!
Ich habe mich auch sehr gefreut über das positive Feedback, das ich von manchen Steemians dafür erhalten habe, dass ich diese Seite hier betreibe.
Ich wünsche euch noch viele schöne Sonnentage in dem nun zu Ende gehenden Sommer!
Liebe Grüße, euer
@double-u
---
English
---
Dear Steemit Friends,
last week again, there were a few technical aids here. In addition, there was a dedicated exchange of views on the Steem-Course.
I am very happy, that my site has so many loyal visitors! There are really regular users here, who help other users with their experience of Steemit and IT or Crypto.
Thank you for all of you!
I was also very happy about the positive feedback, I received from some Steemians for running this site.
I wish you many sunny days in this summer, which is now coming to an end!
Best regards, your
@double-u
---

 
Bisher erschienen:
Nun stelle ich mich vor / Now I introduce myself
2017-KW 29 - Ohne Zusammenhang / Without Any Context
2017-KW 30 - Ohne Zusammenhang / Without Any Context
2017-KW 31 - Ohne Zusammenhang / Without Any Context
2017-KW 32 - Ohne Zusammenhang / Without Any Context
2017-KW 33 - Ohne Zusammenhang / Without Any Context