Diese Seite soll die Möglichkeit bieten, Fragen und Nachrichten zu hinterlassen, die sonst nirgendwo gut hinpassen würden.
This Page Shall Provide the Opportunity, to Leave Questions and Messages, which Would Not Fit Very Well in Otherwhere Context.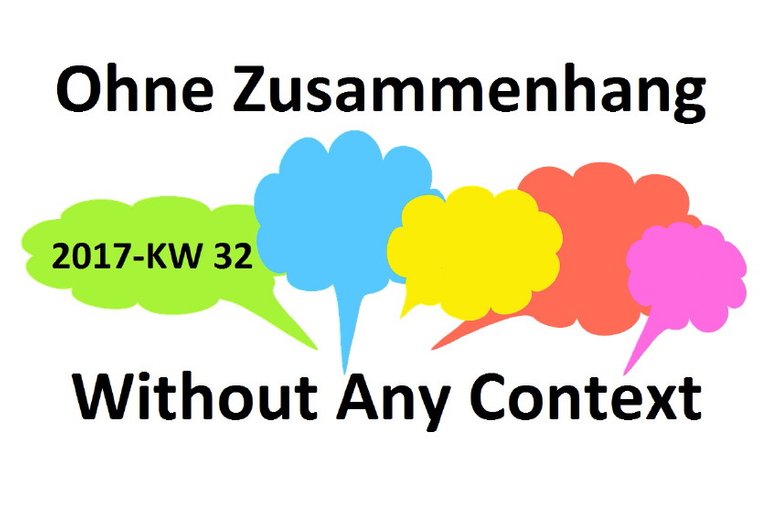 Bild mit Dank von pixabay
Deutsch
---
Liebe Steemit Freundinnen,
liebe Steemit Freunde,
 
das ist jetzt schon die vierte Ausgabe meiner "Wochenseite". Ich finde, die Wochen vergehen wie im Flug.
In der vergangenen Woche gab's zwar nur ein bisschen technische Hilfe, aber dafür war der Gedankenaustausch ziemlich rege.
Vielen Dank dafür!
Da bisher alle Ausgaben jeweils immer so um die 100 Kommentierungen hatten, denke ich, es macht Sinn, diese Plattform auch weiterhin zur Verfügung zu stellen.
Auf einen Wunsch hin, habe ich diese Ausgabe nun zweisprachig verfasst.
Ich freue mich darauf, in dieser Kalenderwoche 32 wieder etwas von euch zu lesen!
Eine schöne Sommerwoche wünsch' ich euch!
Liebe Grüße, euer @double-u


English
---
Dear Steemit Friends,
 
this is already the fourth edition of my "week page". I think the weeks go by as if in flight.
 
Last week, there was only a little technical help, but the thought exchange was quite lively.
 
Thanks a lot for this!
Since so far all the editions always had around 100 comments, I think, it makes sense to continue to make this platform available.
 
 
At a request, I have now authored this edition in two languages.
 
I look forward to, reading something from you in this calendar week 32!
Have a nice summer week!
 
Best regards, your @double-u



 
Bisher erschienen:
2017-KW 29 - Ohne Zusammenhang / Without Any Context
2017-KW 30 - Ohne Zusammenhang / Without Any Context
2017-KW 31 - Ohne Zusammenhang / Without Any Context