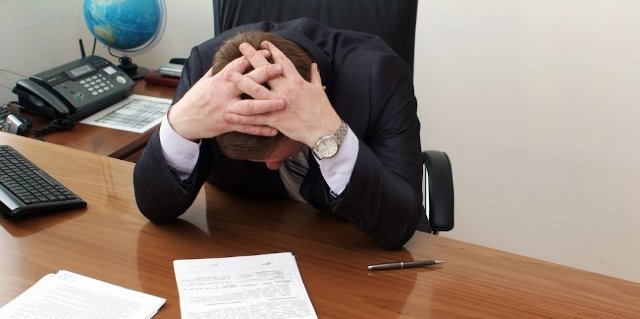 ---
Muss heute doch mal wieder eine Runde meckern, da meine Pechsträhne einfach nicht abbricht. Diesmal geht es um den all wöchentlichen Steem Powerdown bzw. seiner Ummünzung in LTC. Dies musste ich derweilen über diverse unterschiedliche Plattformen machen, da @blocktrades ja öfter mal (verständlicherweise) Steem nicht mehr im Programm hat.
Daher habe ich jetzt schon über die Steem-Engine oder auch @ionomy getauscht. Dies war schon ein bisschen aufwendiger und daher nicht meine Lieblings Methode.
Dann kam der nächste Powerdown vor 4 Wochen und @blocktrades hatte wieder mal Steem nicht im Programm und daher dachte ich mir, versuche ich das mal über die Hive-Engine. Das Einzahlen war kein Problem und ich erstellte die Sell Order.
Am nächsten Tag ist der Hive Kurs so stark angestiegen, dass meine Sell Order klar viel zu teuer war und genau an den Tag hatte @blocktrades Steem wieder aktiviert. Also habe ich die Sell Order wieder abgebrochen und wollte das Steem zurück in meine Wallet packen um diese dann unkompliziert über @blocktrades zu tauschen.
Nur die Steem kamen einfach nicht an. Also im Discord angefragt, aber keiner reagierte darauf. Bis mir vom Support Ticket System erzählt wurde. Also da ein Support Ticket gemacht und über Nacht wurde mir gemeldet, dass ich das Pech hatte exakt zu dem Zeitpunkt ausgezahlt zu haben, als das System hing. Dies wurde dann wieder angestupst und ich komme die Steem dann doch noch mit leichten Kursverfall tauschen.
Und jetzt ist 4 Wochen später. @blocktrades hat wieder Steem aus dem Programm genommen und ich musste überlegen wie ich diesmal die Steem tausche. Zum "Glück" kannte man ja noch die Plattform "simpleswap". Ohne anmelden schnell und unkompliziertes traden. Ganz nach meinem Geschmack. Wenn da mein Problem mit der Pechsträhne nicht wäre!
Ich habe dann also den Exchange gestartet. An den angegebenen Steem Account mit dem dazugehörigen Memo geschickt und gewartet. Nach ca. 20 Minuten war mir klar, da geht mal wieder nichts voran. Da ich das ja inzwischen kenne, gleich instant den Support angeschrieben.
Ich habe auch direkt geschaut was diesmal wohl wieder passiert ist. Und dabei habe ich gesehen, dass fast Zeitgleich ein anderer auch den fast gleichen Betrag mit dem gleichen Memo an sie geschickt hat. Ich ahnte Schlimmes!

Zumindest hat der Support sehr schnell geantwortet und hat noch nach ein paar Daten und Infos gebeten. Dies ging dann bis 2:14 Uhr früh und ich wollte nur noch ins Bett.
Jetzt frisch erwacht sehe ich, dass immer noch kein Steem zurückgekommen ist und auch die Exchange nicht durch ist. Also erst mal auf die Startseite von simpleswap geschaut und ich musste erschreckend feststellen, dass man gar kein Steem mehr auswählen kann. Mit einen grummeln im Bauch ins Postfach geschaut und da war auch wieder eine Mail vom Support da.
Unfortunately, your exchange was suspended due to maintenance of the STEEM wallet. As soon as the STEEM wallet is updated we will be able to check your swap.

We will keep you updated.

Best regards,
SimpleSwap team
Wieso kann nicht einfach mal was funktionieren, wenn ich es benutze? Ich will einfach nicht mehr. Wenn dieser Drecks Powerdown fertig ist und das Komplette Steem endlich raus ist, brauch ich erst mal Urlaub und einen Schnaps.
Jetzt heißt es waren und hoffen, dass man nicht fast 400 Steem in den Sand gesetzt hat, denn die Kohle ist eigentlich schon eingeplant für was hübsches.