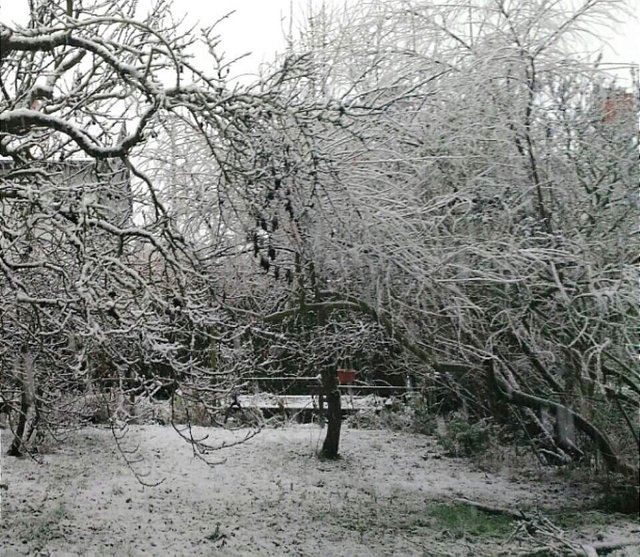 Innerhalb einer Stunde war alles weiß. Dicke Flocken rauschten vom Himmel.
Everything was white within an hour. Thick flakes rushed down from the sky.
Gestern waren es noch 12° und ich zeigte euch die blühende Forsythie. Jetzt hängt sie schwer vom Schnee.
Yesterday it was 12 ° and I showed you the blooming forsythia. Now it hangs heavily from the snow.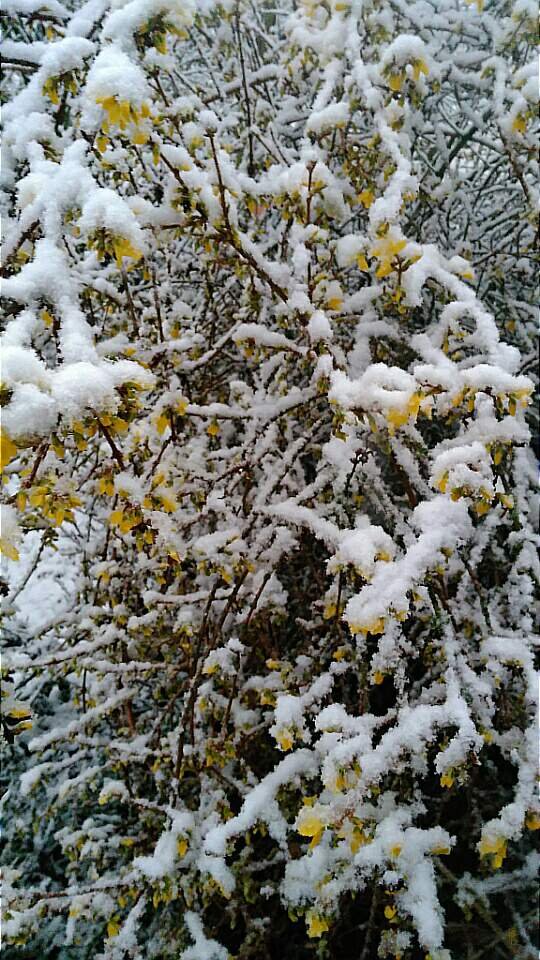 Hier in meinem Garten ist es ruhig und beschaulich winterlich. Ich genieße die frische, durch den Schnee gereinigte Luft und die Schneeflocken im Gesicht.
Here in my garden it is calm and tranquil wintry. I enjoy the fresh air cleaned by the snow and the snowflakes on my face.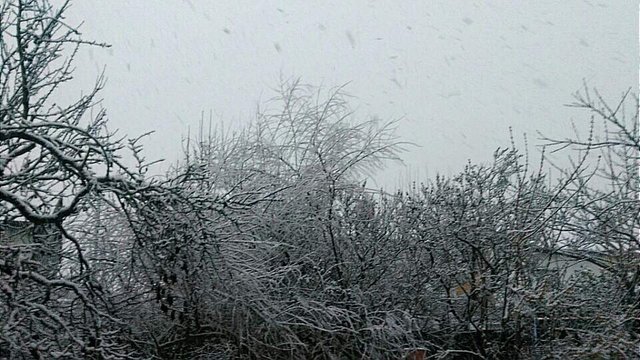 Posted using Partiko Android