Gerade wollte ich aus meiner Einfahrt rausfahren um noch schnell was einzukaufen, da sah ich plötzlich dieses...
I was just about to get out of my driveway to buy something quickly, when I suddenly saw this ...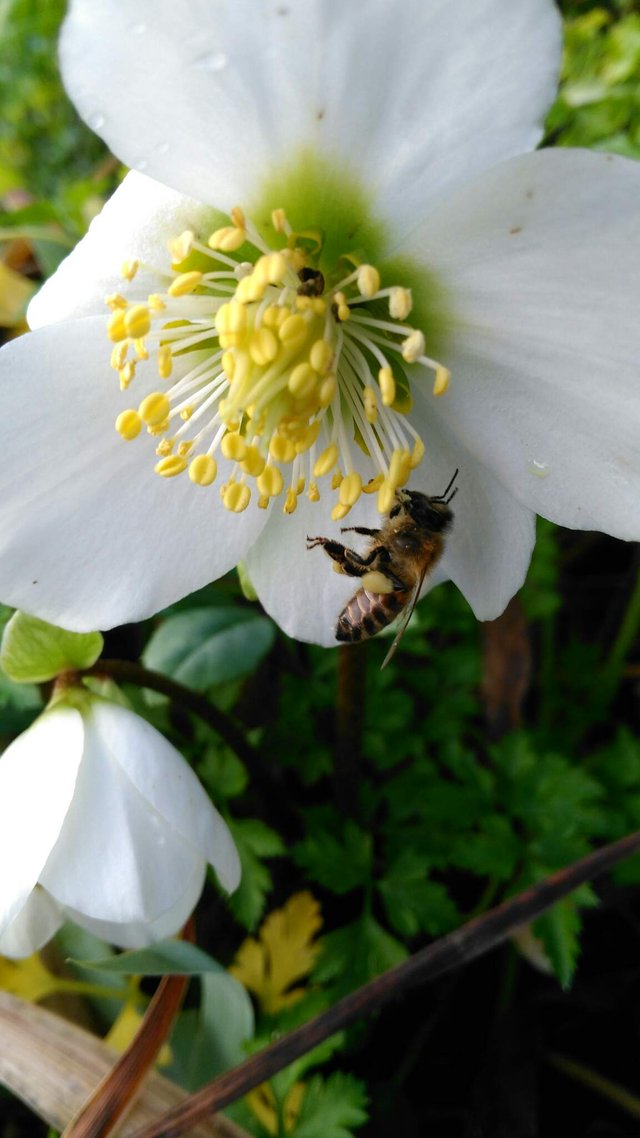 auf der Christrose ist eine Biene, wirklich eine Biene und das mitten im Dezember.
on the Christmas rose there is a bee, really a bee, in the middle of December.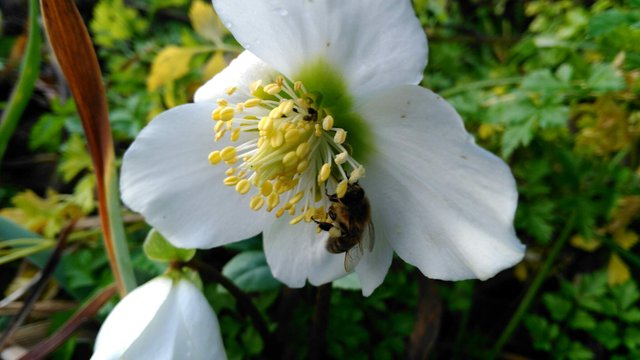 Ich musste sofort anhalten und diese Bilder machen.
I had to stop immediately and take these pictures.
Posted using Partiko Android