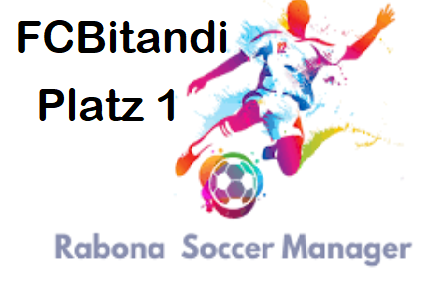 DEU
Hallo Fußball Fans und @rabona Spieler.
Ich habe in der 15. Saison, in der 2. Liga ein richtig gutes Spiel gemacht. Und erreicht habe ich den
Platz 1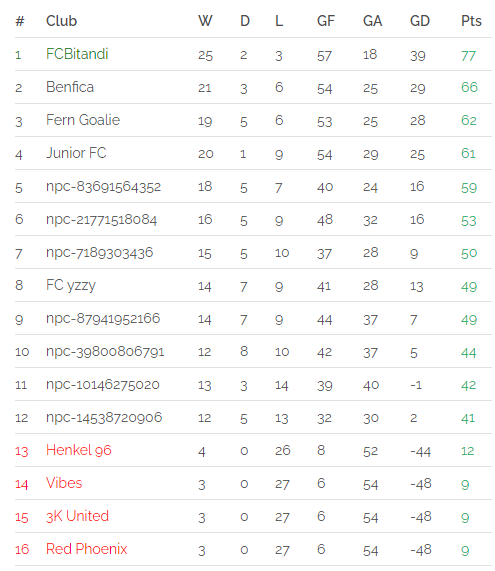 Von 30 Spielen insgesamt habe ich 25 Spiele gewonnen, 3 Spiele verloren und 2 Spiele unentschieden gespielt.
Ich habe insgesamt 77 Punkte bekommen. Der zweite Platz hatte 66 Punkte bekommen.
Hier seht ihr noch die einzelnen Spieler...wen es interresiert.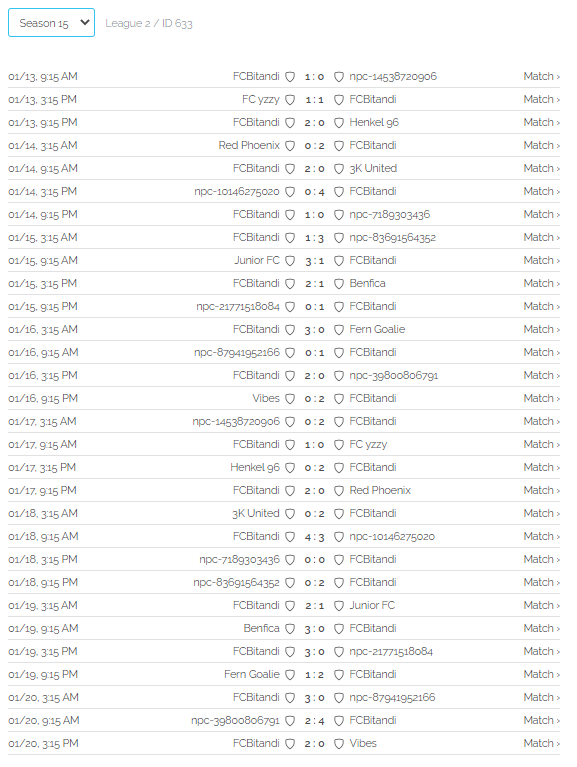 Ich bin jetzt zum zweiten Mal in die 1. Liga aufgestiegen. Jetzt werde ich wohl gut verlieren. Das erste Spiel habe ich schon mit 6:0 verloren.
Dann auf eine gute Liga und tolle Spieler und viele Zuschauer.
Wie gut das wir hier kein Corona haben.
Habt alle einen schönen Tag.
Gruß vom @bitandi
---
---
---
ENG
Hello soccer fans and @rabona players.
I made a really good game in the 15th season, in the 2nd league. And I have achieved
place 1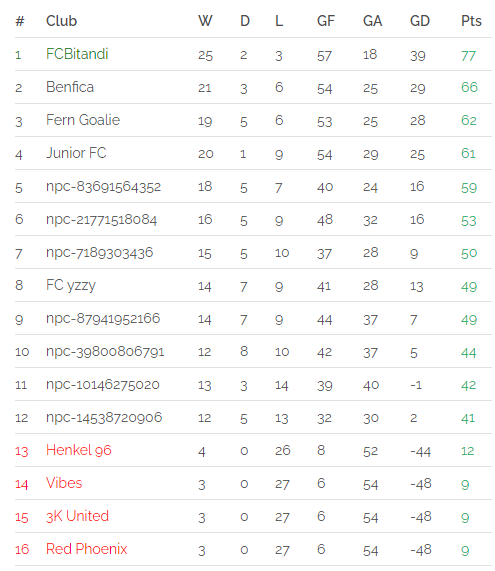 Out of 30 games in total, I won 25 games, lost 3 games and drew 2 games.
I got a total of 77 points. The second place got 66 points.
Here you can see the players...who is interested.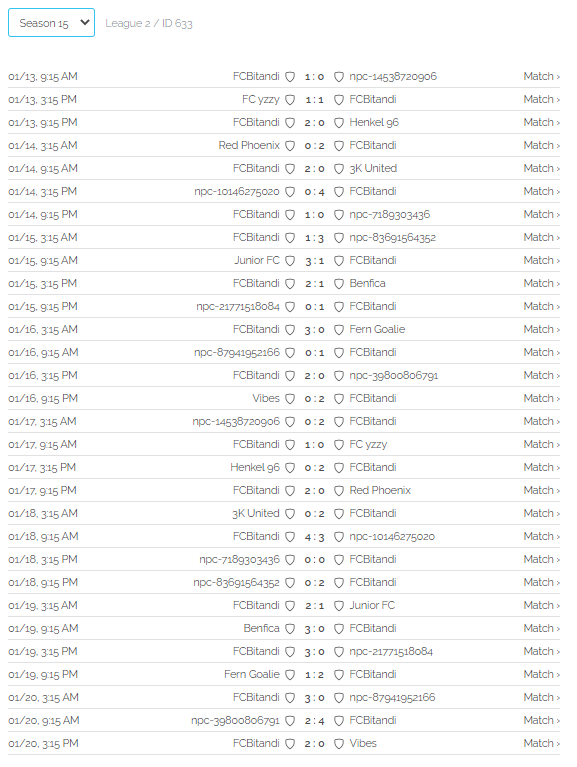 I am now promoted to the 1st league for the second time. Now I will probably lose well. I already lost the first game 6:0.
Then here's to a good league and great players and lots of spectators.
How good that we have no Corona here.
Have all a nice day.
Greeting from @bitandi
Translated with www.DeepL.com/Translator (free version)