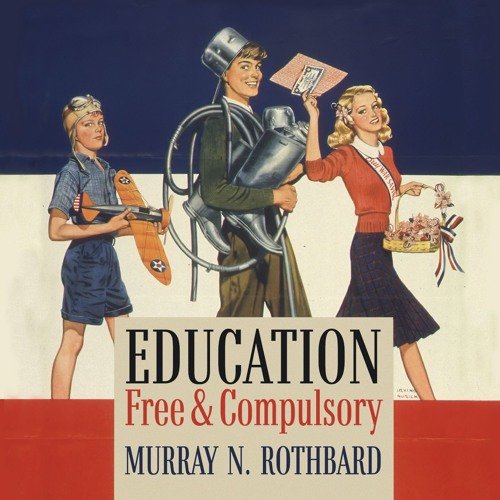 Dieses 1973 Buch habe ich grad entdeckt. Kann per Soundcloud sofort gehört werden. Wer eine deutschsprachige Fassung kennt oder entdeckt, da freue ich mich immer sehr. Bis dahin ist das hier vielleicht eine angebrachte Lektion in Englischer Sprache. Probier's mal! Selbst die deutsche Sprache ist wenig hilfreich, wenn sie nicht selbstbewusst interprätiert wird, nicht wahr?
Damals sprach vermutlich niemand von Verschwörung, radikal oder Gegner von Demokratie. Heute liegt das nahe. Ist doch interessant, oder?
Bitte teile in den Kommentaren, was du im Buch entdeckst oder woran dich mein Beitrag erinnert.
https://mises.org/library/education-free-and-compulsory-3
English
I just discovered this 1973 book. Can be heard immediately via Soundcloud. Who ever knows or discovers a German version, I am always very happy to hear. Until then this might be an appropriate lesson in English. Try it! Even English is not very helpful if it is not interpreted self-confidently, isn't it?
At that time probably nobody spoke of conspiracy, radical or opponent of democracy. Today that is obvious. That's interesting, isn't it?
Please share in the comments what you discover in the book or what my contribution reminds you of.