Awesome news for privacy friends!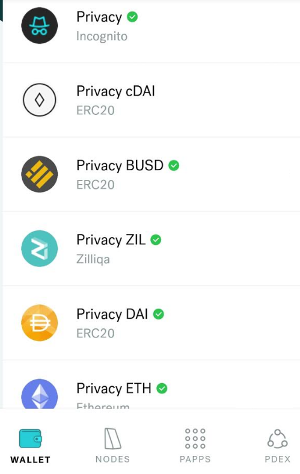 I was researching incognito today, it's a non-traceable PoS chain, offering several cryptocurrencies via sidechain, and an integrated DEX/Liquitidy Pool.
I asked them via twitter if they could integrate compound Dai (cDAI), to offer an privacy focused DeFi Pool. And the developer delivered :)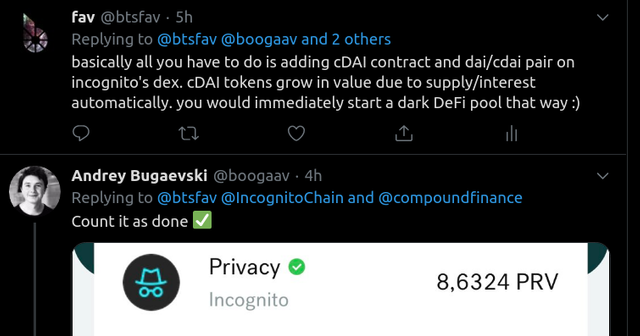 By adding your cDAI you can move it around and trade it in an untraceable (DYOR!) scheme.
Be Careful
Until cDAI is verified with a green badge on your incognito wallet, make sure to ALWAYS verify the contract by clicking on it in coin data before you deposit.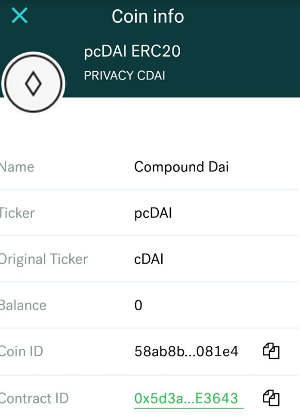 Official cDAI Contract: https://etherscan.io/token/0x5d3a536e4d6dbd6114cc1ead35777bab948e3643
Happy compounding!
By The Way
You can earn exchange fees for providing liquidity in the in-built DEX (soon)!
Wishlist
Desktop Wallet
Native TOR connection
P2P exchange integrated + encrypted messenger
Add pSTEEM :)