Recently we introduced DCore (Decentralized Comprehensive Objective Research Engine) to Steem and it was surprising to see the overwhelming response from the community. You can check the introduction here.
Decentralized Comprehensive Objective Research Engine - is an asset research platform which seeks to identify the potential of blockchain/DLT projects for investment. Asset reviewers contribute by assessing projects and answering questions on the site, and are rewarded with a share of the performance fund over time, and also through #Steem upvotes for completing a number of questions.
Source: https://steemit.com/dcore/@dcore/introducing-dcore-a-decentralized-asset-research-platform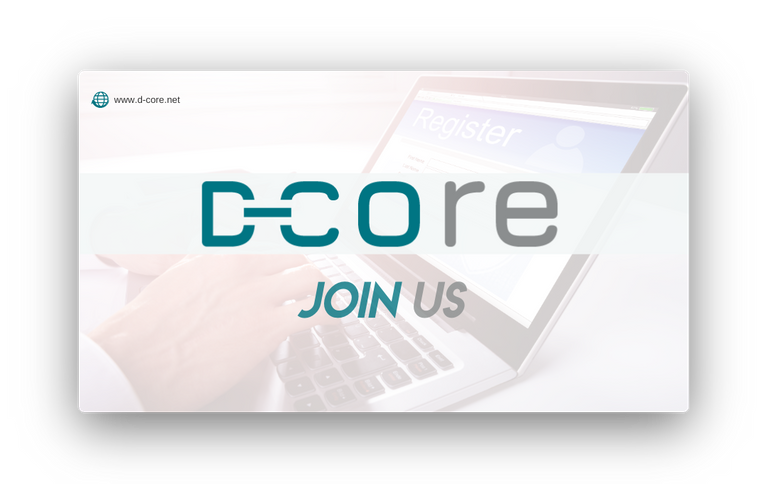 Join DCore
In order to make our platform available to investors, first we need to perform beta testing. For that, we need researchers who are knowledgeable and passionate about studying and analyzing Blockchain and Crypto related projects.
How To Apply
the application process is pretty simple. Please follow the steps:
Go to this google form to register yourself as a researcher: https://dco-re.com

Mention all the details as required below, this will decide your chances of getting selected.

After submitting the form, you can wait for us to get back to you in case you are selected. We will communicate via email so make sure that your id is correct.
Why To Join
Joining DCore team as a Researcher can provide you multiple opportunities to explore:
Get the chance to co invest with us in the projects we collectively identify.
All researchers are able to share in investment gains that the hedge fund makes through the Research sales profits.
You will be rewarded for your research work in Fiat, Liquid STEEM or through upvotes.
We are aiming for multiple levels of projects, hence, all skill levels are required, from people with specialist skills, to users with interest and basic knowledge. Users can join and choose to work their own level of proficiency.
If this interests you, please register: https://dco-re.com
Note: Kindly provide the correct information while submitting your application through the form. A limited number of candidates will get access to the DCORE platform for beta testing and they will be promoted to reviewers in the subsequent releases.
---
Contact Us
Email: info@d-core.net
Contact Us: https://www.d-core.net/contact-us/
Website: https://www.d-core.net/
Team: https://www.d-core.net/our-team/