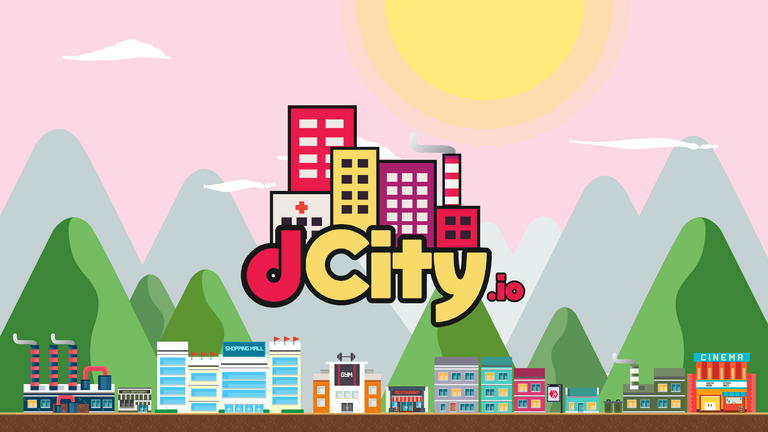 We're currently preparing a few small changes for better sustainability in dCity:
Change in the HIVE rewards distribution from 1.5% per day to 1%
This change will slow down the distribution of the rewards pool. For example at 1.5% (current level), 75% of the pool is distributed in just ~90 days. After the change, it will be distributed in ~135 days.
This will not only increase the long-term sustainability of the rewards pool itself, but it will also make the amount of HIVE that is continuously earned and redistributed from curation more impactful.
Taxes for cities with 0 income
10-30% reduction on HIVE rewards for cities with 0 income. The President decides on this percentage.
Decreasing the limit on random citizens. From now on, you can get 1 random citizen daily. The game is printing too many random citizens, and the population problem is bigger every day :)
These changes should be live in a week.

Dcity statistics:
Total Market Cap Value for All Dcity Cards: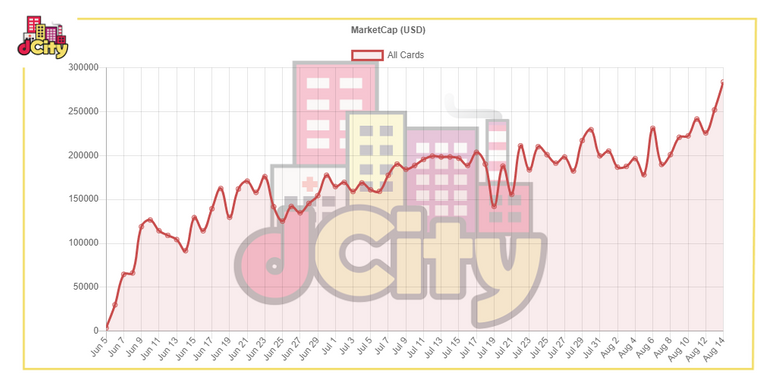 Total Trading Volume (Cards Traded Per Day):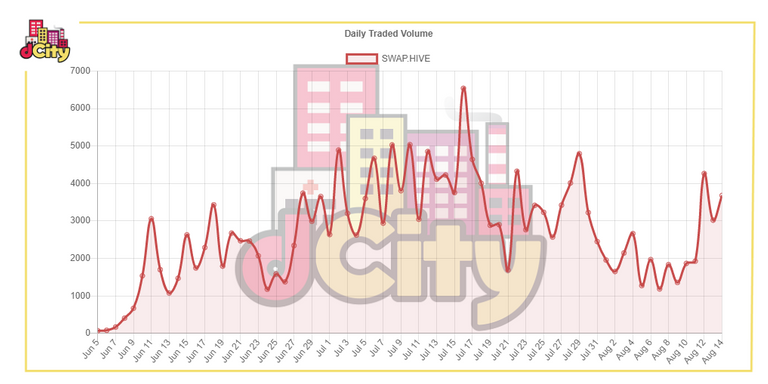 Charts from:
https://hivedata.space/statistics/dcity
Made by @rafalski: a webpage with dcity statistics
---
You can also check alternative markets for dcity:
https://dcity.monstermarket.io/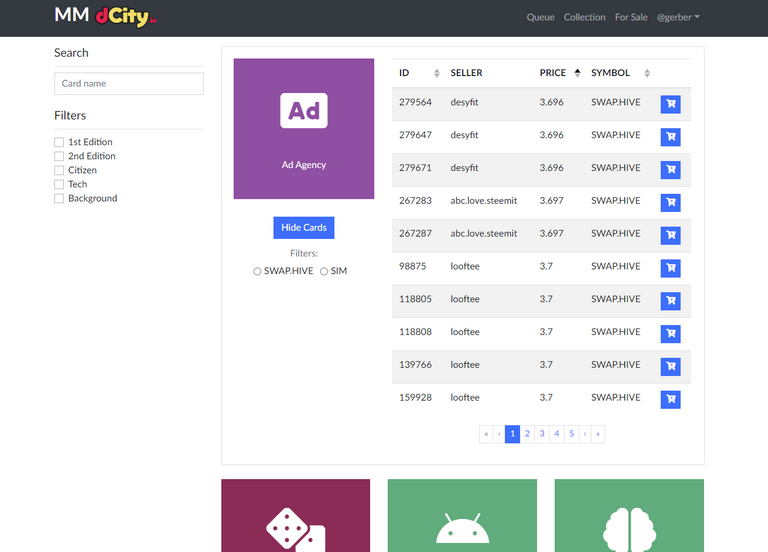 ---