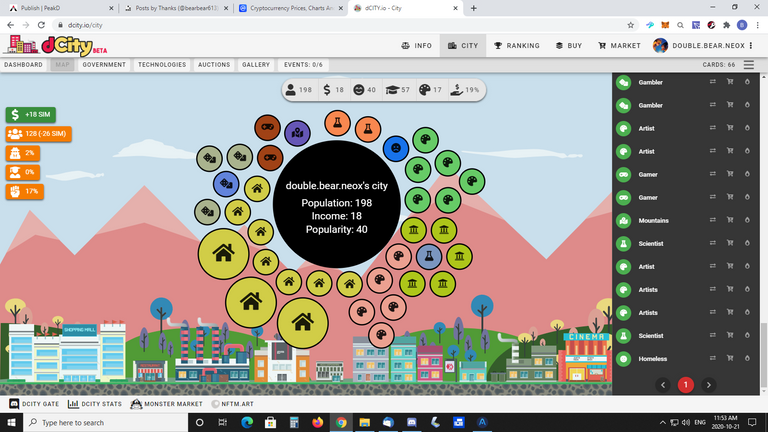 Everyone will have a different strategy when it comes to the @dcity game.
(http://dcity.io)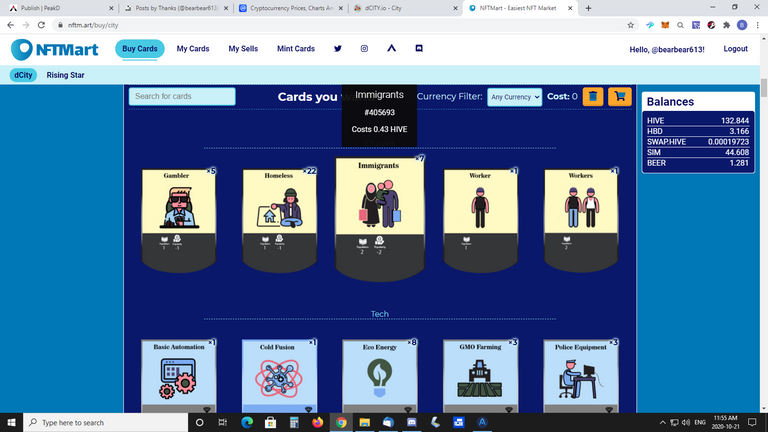 In my previous dcity post I was explaining how I attempt to maximize my SIM production. It's best to have two accounts for dcity in order to maximize anything. Whenever a new immigrant or immigrant card pops up in my smaller city, I send it over to my mega city which has 123% chance of training a new citizen into something productive. Because of overpopulation I have created a smaller city full of these wonderfully productive citizens.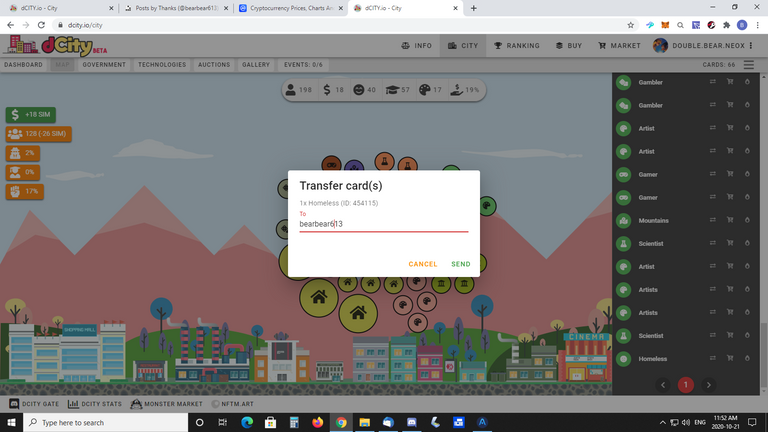 Converted immigrants can become Artists, Scientists, and workers. Each have their own attribute but most of all carry no negative kind of popularity. As you can see I have placed these workers onto the dcity NFT market for sale.