As thinking that the boundary between life and death is not far from each other in Jijangejon hall, I looked around Daewoongjeon Hall. The way looking at the temple changed as I began to post about the Korean temple on Steemit. At first, I just glanced off. They looked all alike for me at first. But I became interested in detail as I was continuing the post. Then, I began to compare the differences between the temples.
You get great pleasure when you find a difference in what others say is similar. It's a sense of spiritual contentment. The same goes for finding similarities in something that other people are saying different. It means that my eyes were changed when I have begun to post when it comes to the traditional Korean temple.
The appearance of Daewoongjeon Hall, in Yeongwhasa temple, differed from other temples in two ways. The dragon sculptures under the eaves were very realistic. Since it was recently built, the dragon sculpture would have carved with a machine tool. Nevertheless, the dragon under the eaves of Daewoongjeon was very great and colorful. The word "Yeongwha" means that it is forever magnificent. I thought that the splendid sculpture of Daewoongjeon Hall had something to do with the name of the temple.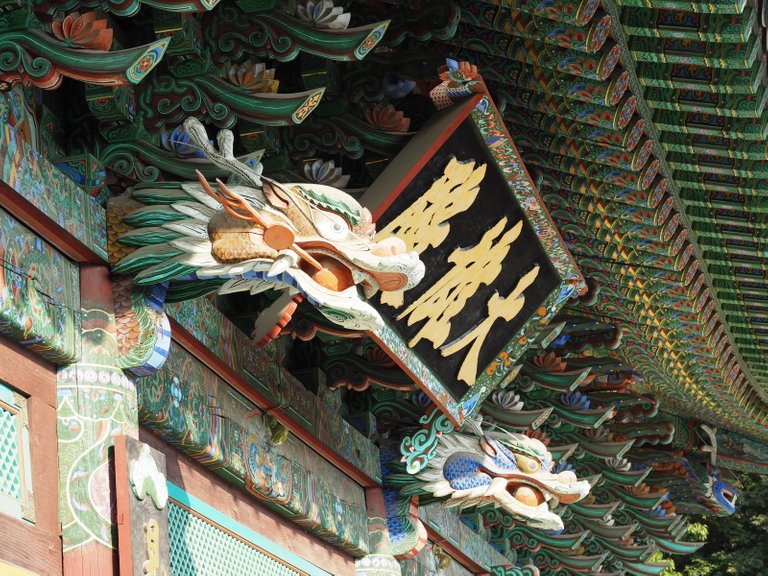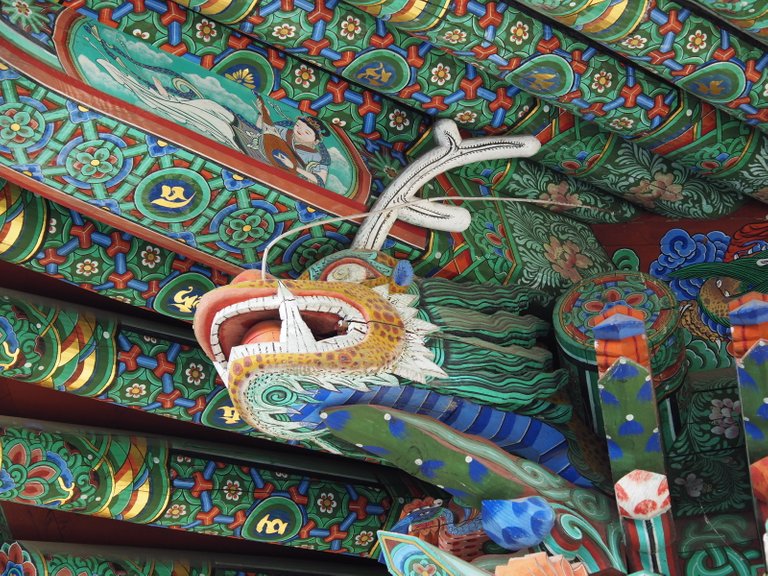 On the left and right side of the front board, you can see the heads of the Yellow and Blue dragons. Unlike other temples, Daewoongjeon Hall has a dragon's head was connected to the body through the wall. I've never seen a dragon's head was connected to the head in the Daewoongjeon building.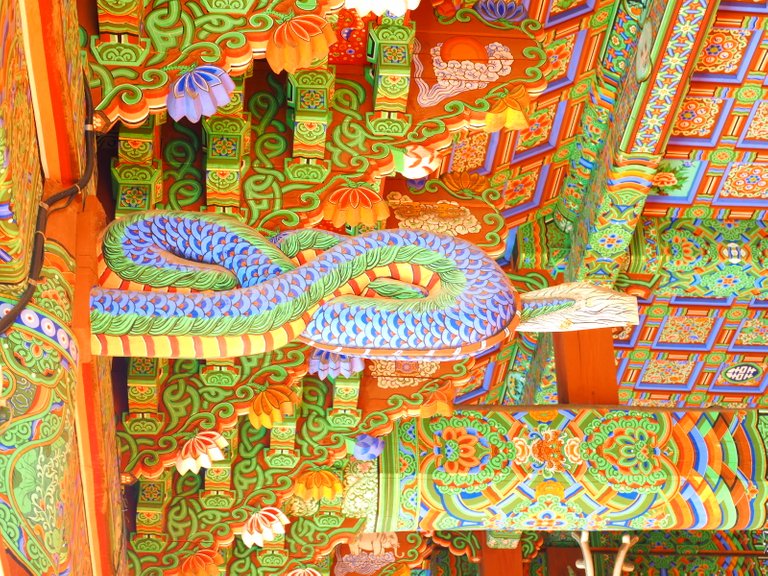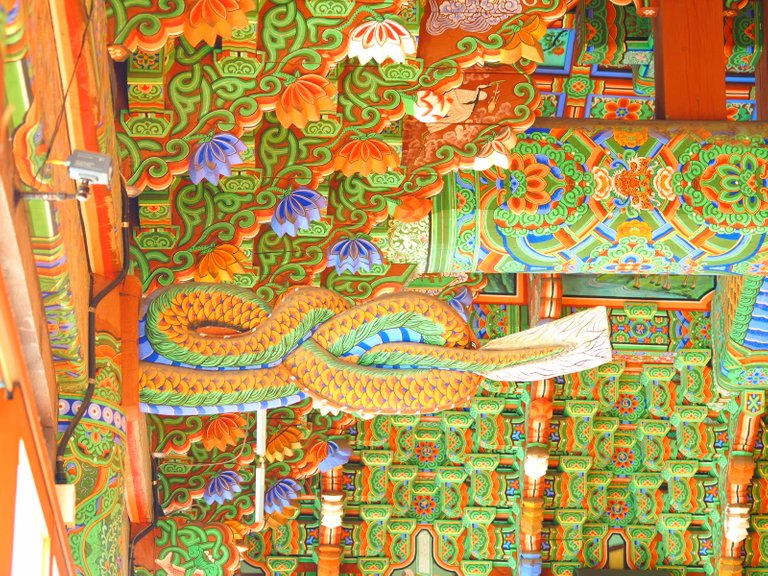 The second feature of Daewoongjeon Hall is that the mural paintings in great detail. The contents were well explained under the mural. Although there are murals depicting Buddha's life in every Daewoongjeon Hall, few have ever seen a place described in detail like this temple. On one side was a mural that represented a famous anecdote of Buddhist monks.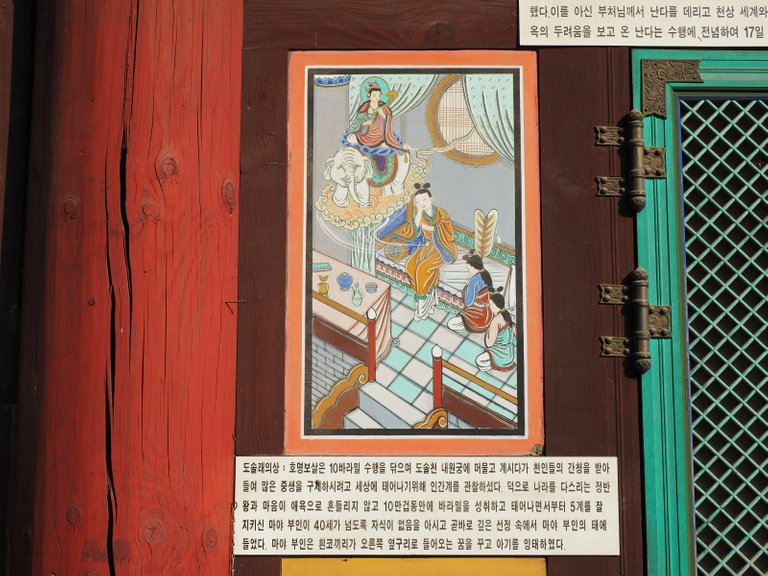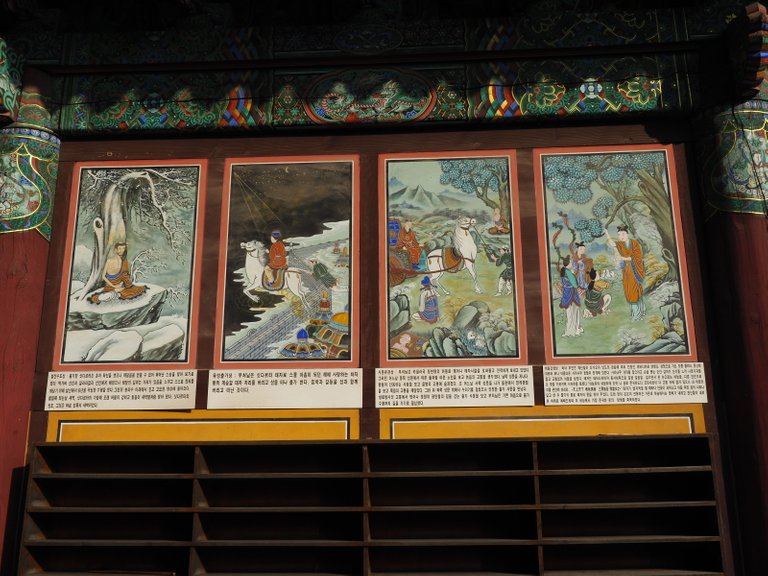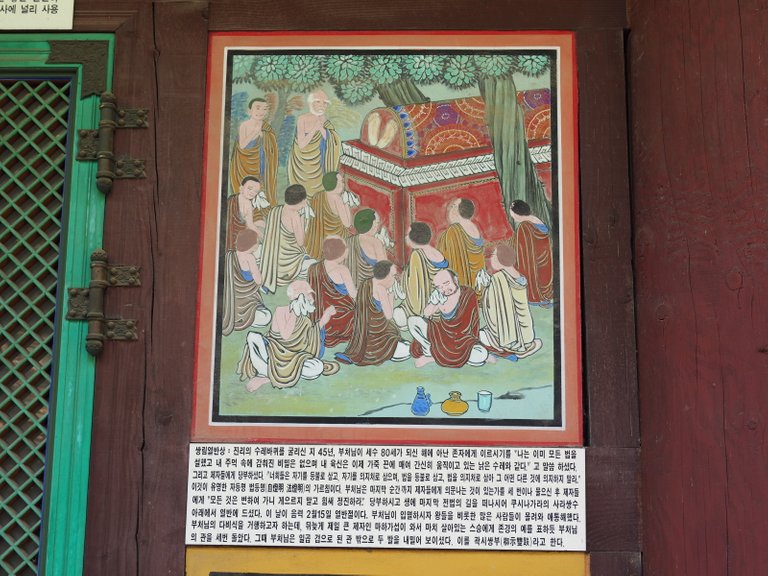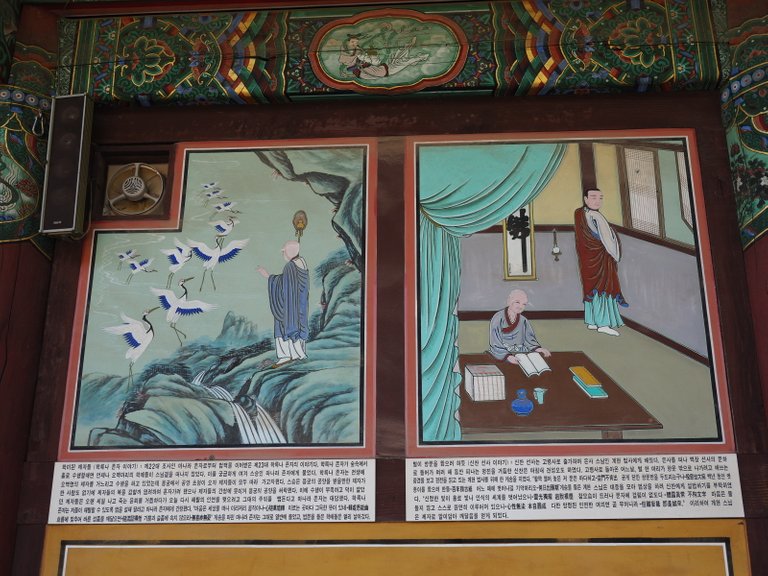 The mural of Daewoongjeon gives the impression similar to that of the Catholic Church. The Buddha paintings found in the middle of the Silk Road in Central Asia also had a similar feeling that it was hard to distinguish them from those of Catholicism or Greek Orthodox Church. Christianity represents the Western as Buddhism represents the Eastern religion. There are too many similarities between the two. Therefore, I think it is wrong to judge that Eastern and Western cultures have different cultural roots. The ideological base of Buddhism and Christianity does not seem to be very different.
---
Sponsored ( Powered by dclick )
Eligible participants can get up to 25,000 CVCs in r...