It was Sunday afternoon that I visited Younghwasa.
People were praying in Deawoongjeon.
Some people were bowing down, and some people were praying.
And some people were reading the Buddhist scriptures.
I sat quietly in one corner of Deawoongjeon so as not to disturb people praying.
I was careful to take a picture because it might sound.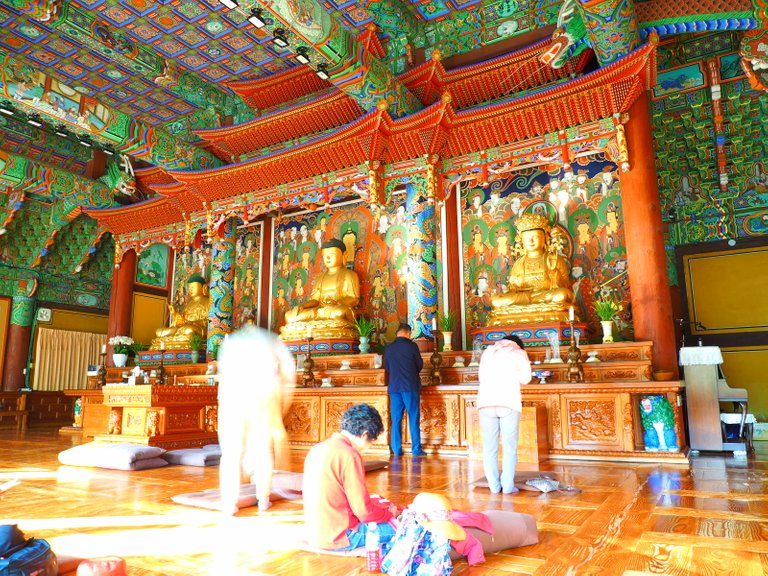 Deawoongjeon was very splendid. On the girders of Daeungjeon, dragon-decorated materials supported the weight of the roof. The roof of the traditional building in Korea is very heavy. Thus, the structure to support the weight of the roof is complicated.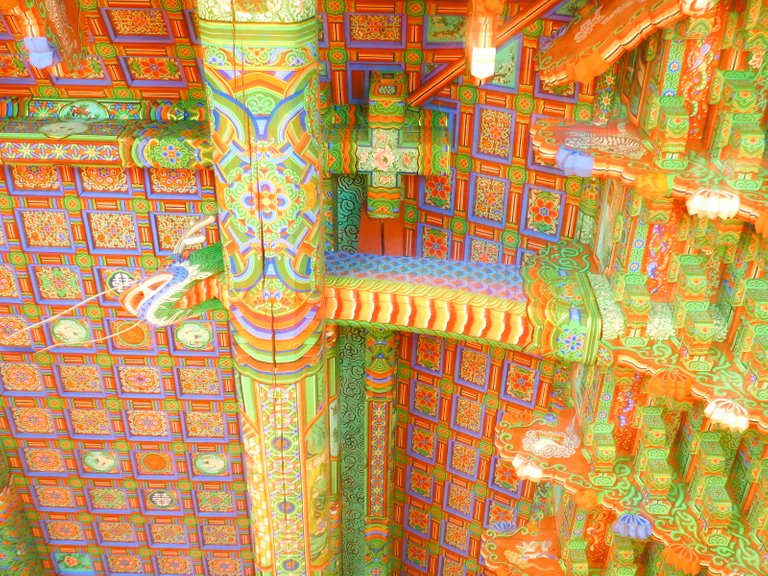 The place where Buddha is located in Daewoongjeon is a symbol of paradise. In the middle of Daewoongjeon, there were three statues of Buddha. There was another roof over the Buddha statue. It's called a Dadjib. Dadjib seems to mean Buddha's house in paradise. Another building in the building is characteristic of Korean Buddhist architecture. This applies not only to Buddhism but also to the palace architectures. If you look at the palace of the Joseon Dynasty, there is a Dadjib over the throne. It is not clear whether it is the traditional style of Buddhism or the style of Korean palace architecture.
The altar below where the Buddha sits is called the Sumidan. It means the paradise of Buddhism. On the right and left of Sumidan, animals were guarding Sumidan. It is an imaginary animal called Haetae. Haitai can defeat bad energy, but it also plays a role in fighting the fire. The dragon and the Haetae have a shamanistic meaning to prevent Deawoongjeon from burning.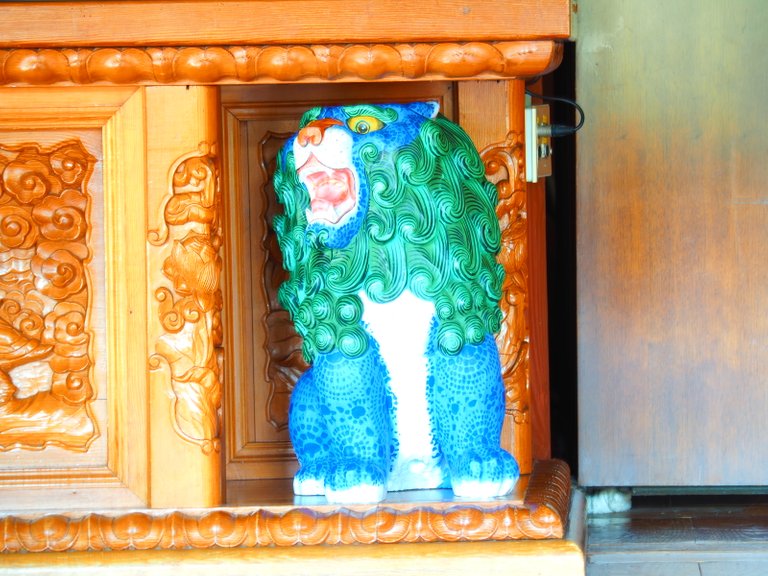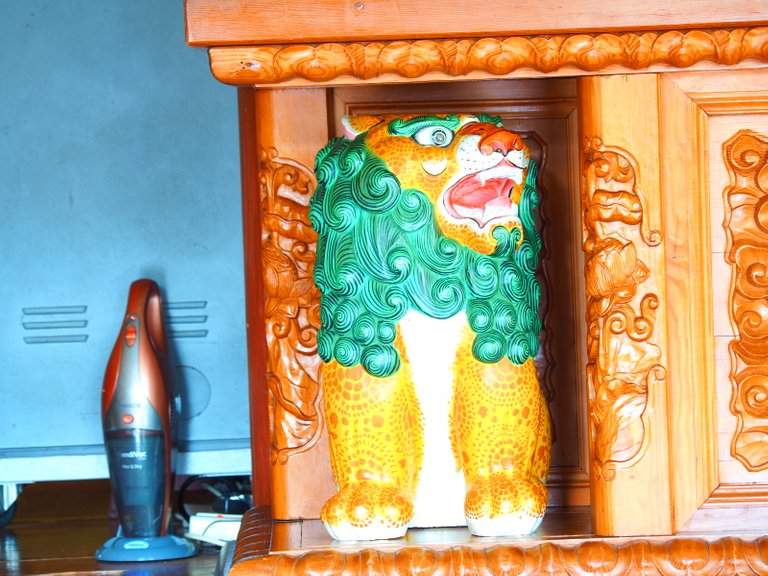 It was a rare case of Haitai under Sumidan. I wanted to get closer to see and observe, but I could not disturb people praying. I was content to take pictures from afar
I grew up in the traditional atmosphere of Catholicism. A close friend of mine became a priest. But when I visit a temple, I often sit quietly and meditate. Meditation eases my mind. After all, isn't peace of mind the goal of all religions?