Among the temple buildings, Jijangjeon is the one which I have been most interested in lately.
Jijangjeon is a place to pray for the dead.
Each Buddhist building has its own meaning and function, so there are many buildings in the temple.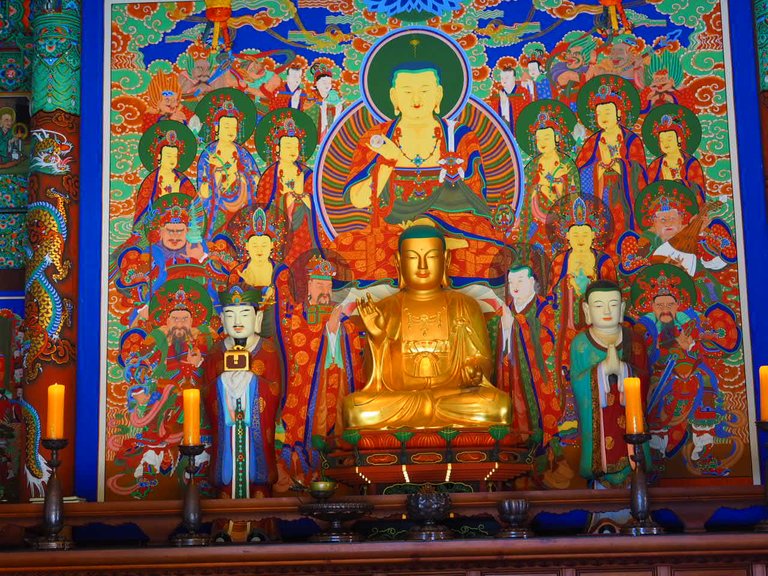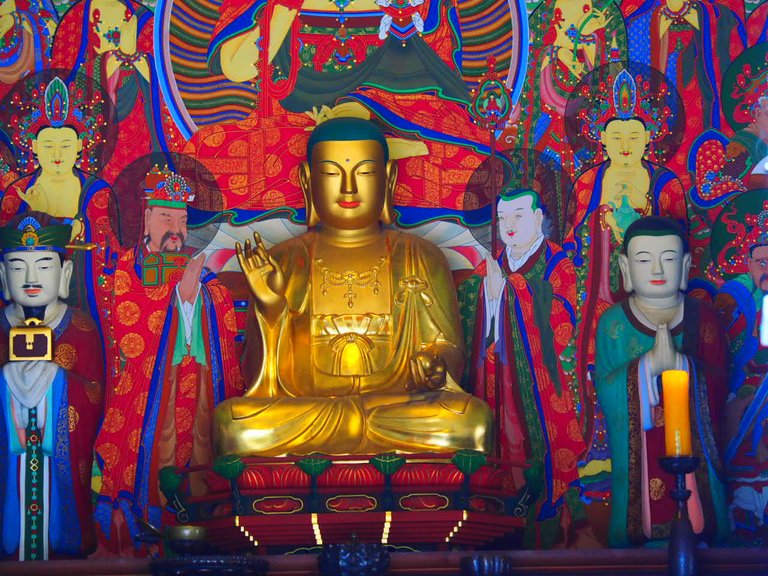 Jijang, who saves the people suffering in the hell, is placed in the center of the Jijangjeon. Around Jijang, there are ten kings of hell who judge the sinners in hell.
Each of these ten kings has the sin to judge.
Jijang pities the dead and prays for their salvation.
Only a few live without sins as a human being.
When parents die, the descendants pray to the Jijang, hoping that the souls of their parents will avoid the pain of hell.
The descendants also pray to ten kings of hell not to punish their parents harshly.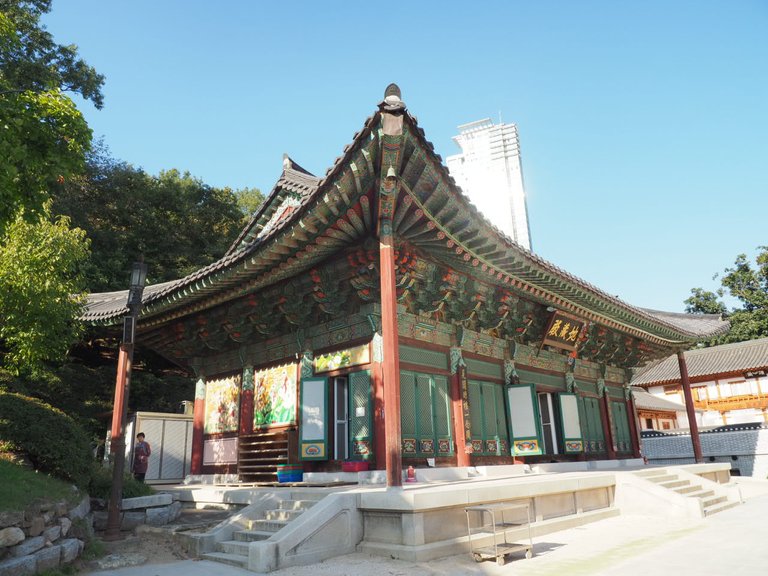 Looking at Bongeunsa Temple's Jijangjeon, I thought that the architectural style of the temple was similar to that of the Silla era.
Gyeongju Bulguksa Temple, the most representative temple of Silla, was similar in architecture.
Bongeunsa was rebuilt because it was destroyed during the Korean war.
I guessed the architects referred to Silla's architecture in the process of reconstruction.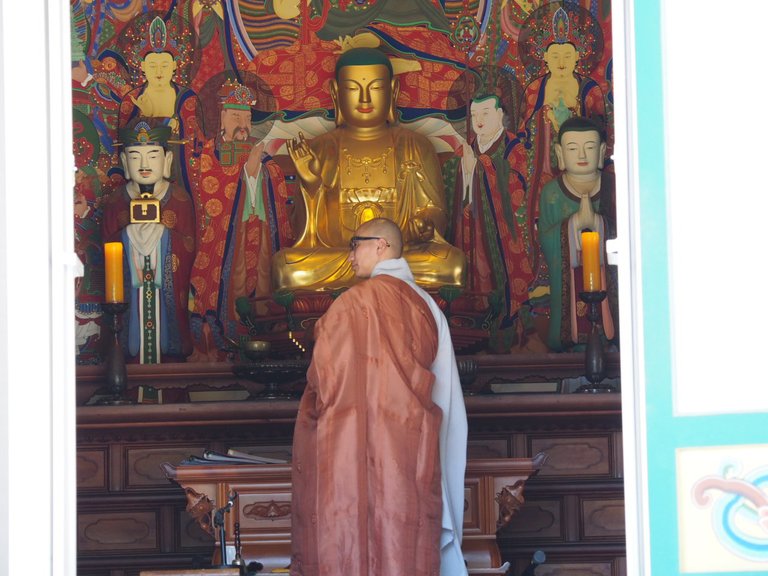 The ritual for the dead was taking place in Jijangjeon.
The lotus lanterns in the building were all white.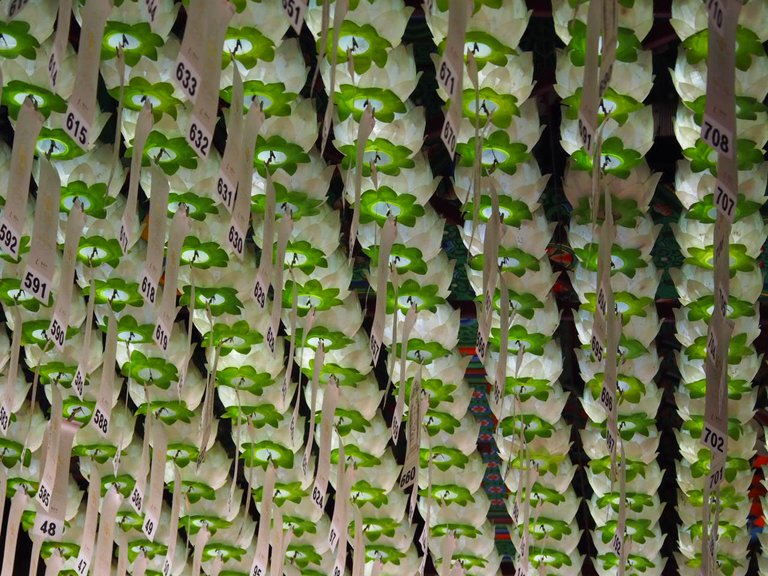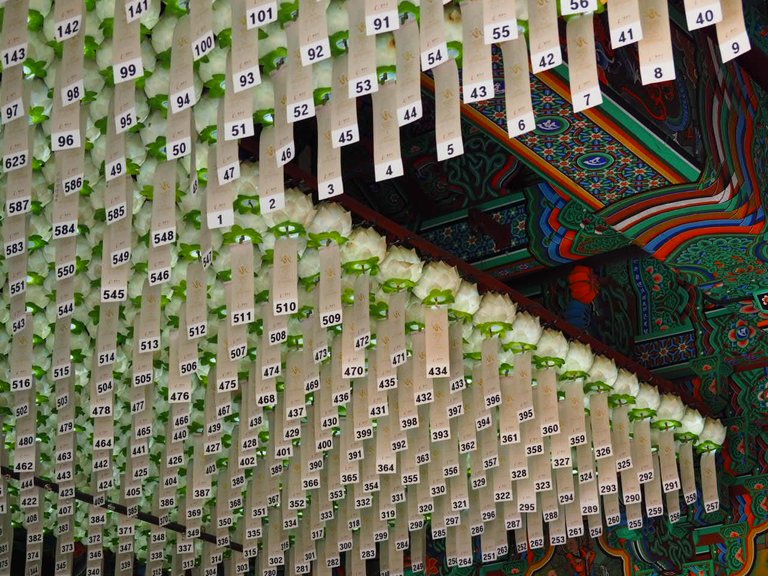 The color of death is different in Asia and other continents.
The color of death in Korea is white as opposed to black in the West.
Jijangjeon was filled with white lotus lantern.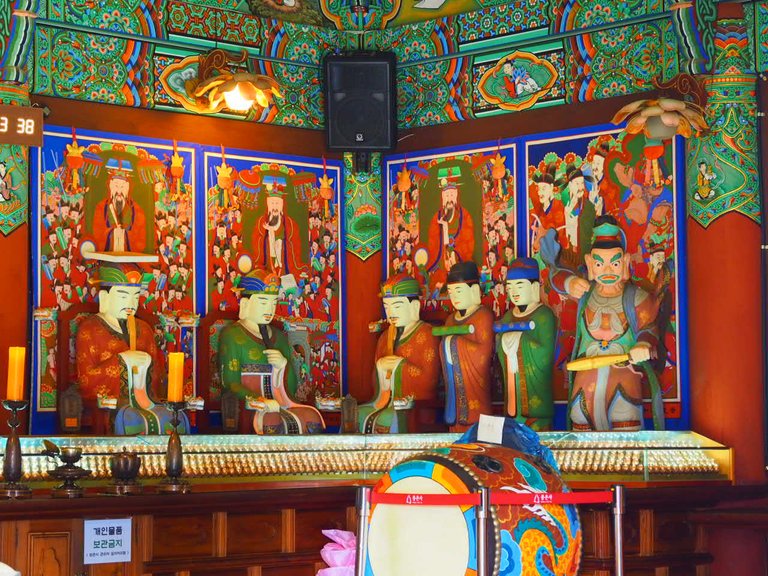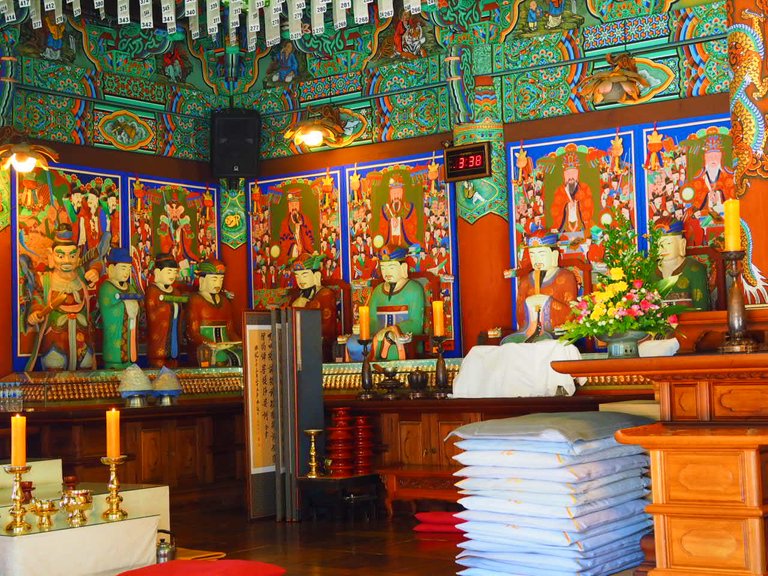 In every temple, the expression on the face of Jijang and ten kings are different.
They have a gentle expression in some temples, whereas they have scary faces in others.
In Boneunsa, they looked soft.
The outer wall of the Jijangjeon depicts the process of judging the dead and leading them to paradise.