I could see the roof of Korean belfry in front of Panjeon, where woodblock for Buddhist scriptures was kept.
The most beautiful part of traditional Korean buildings is the roof.
The angle of the roofline is similar to that of the Korean mountains, so Korea's mountains and buildings are in harmony.
However, it is difficult to see roofs in the temple.
Usually, I have to go to a higher place to see roofs.
In front of Panjeon in Bongeunsa, It was possible to see the roof of the belfry.
The roof of the Jonggak building was not so big that I could not feel the beauty of the roof lines.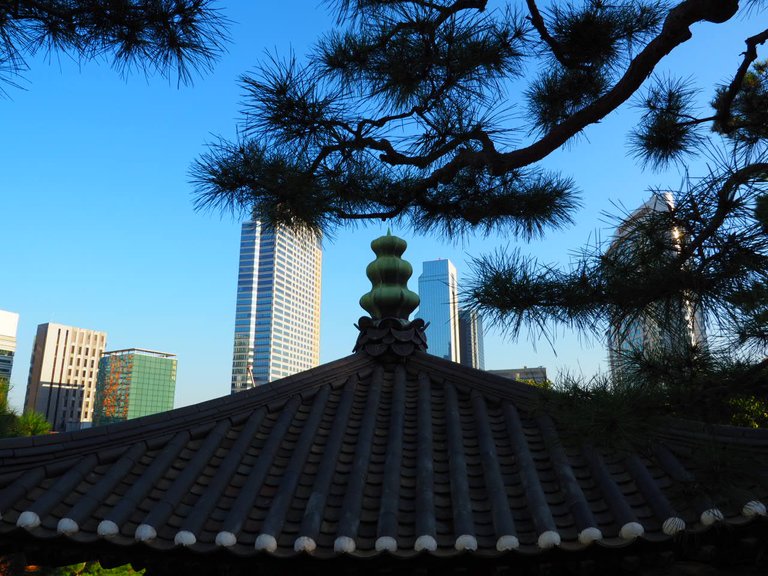 However, the modern building behind the belfry made me feel the harmony between present and past.
While looking at the modern skyscrapers over the roof of the belfry, it felt like I was doing time travel.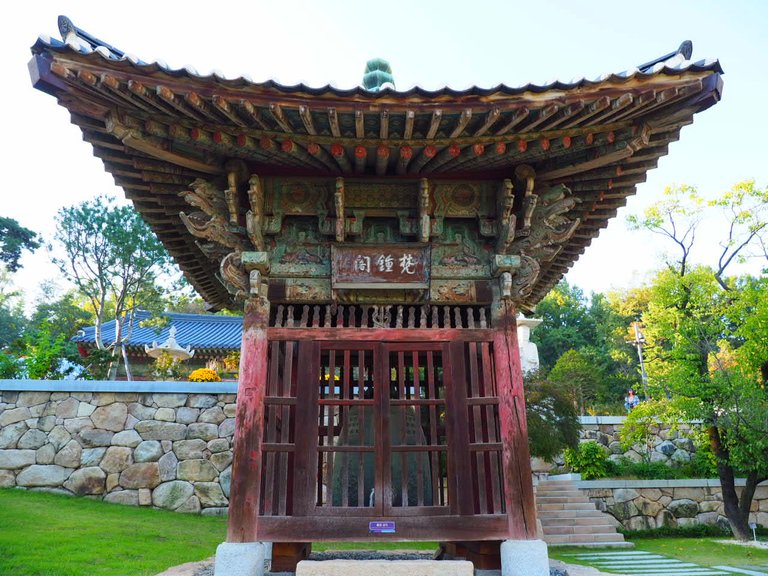 I went along the road on the right to go to the belfry.
The belfry seemed old, so I guessed the bell inside of it was old either.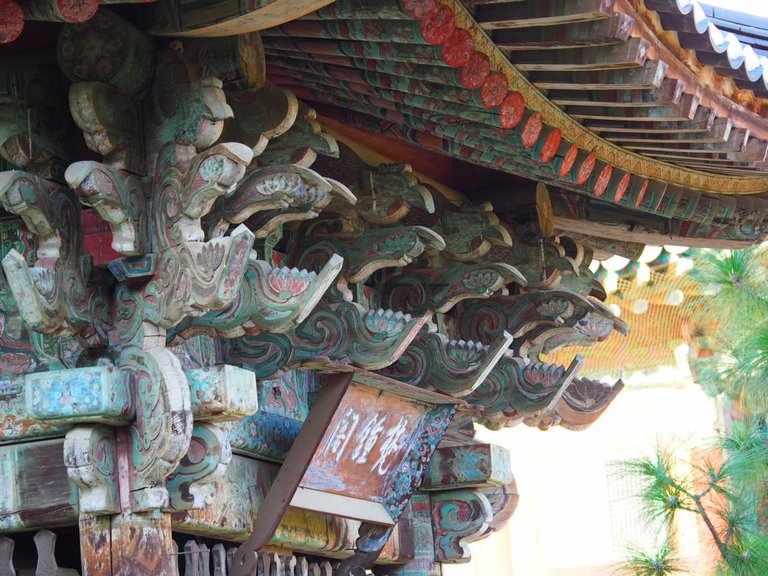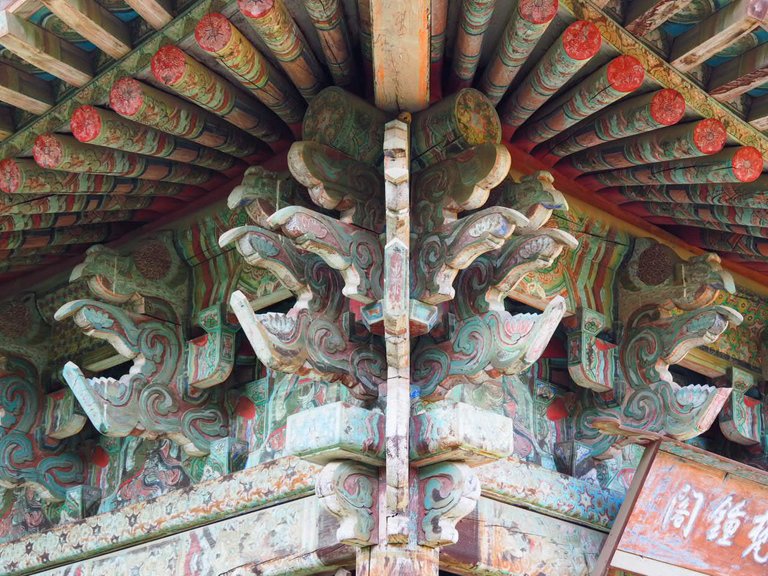 The decoration under the eaves was a piece of art.
There was a small fence to keep it safe.
When I looked at the bell closely, it wasn't as old as I assumed.
It was difficult to take a picture of the bell from the outside of the fence.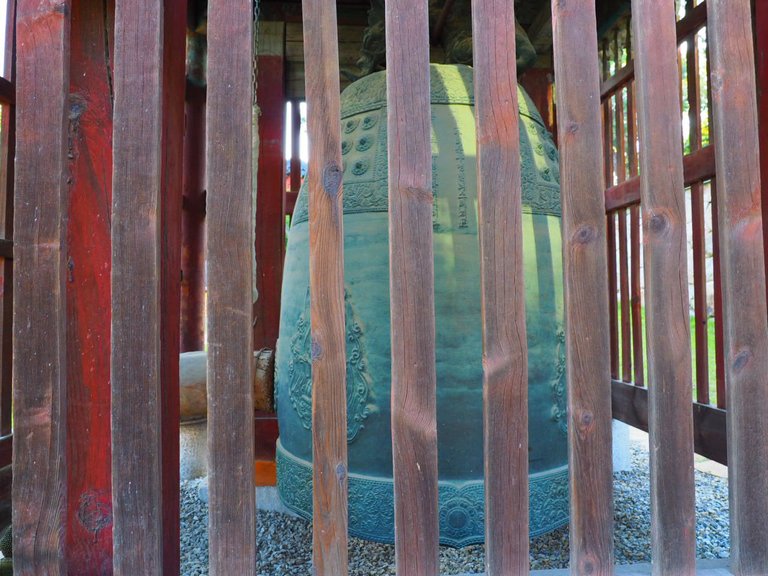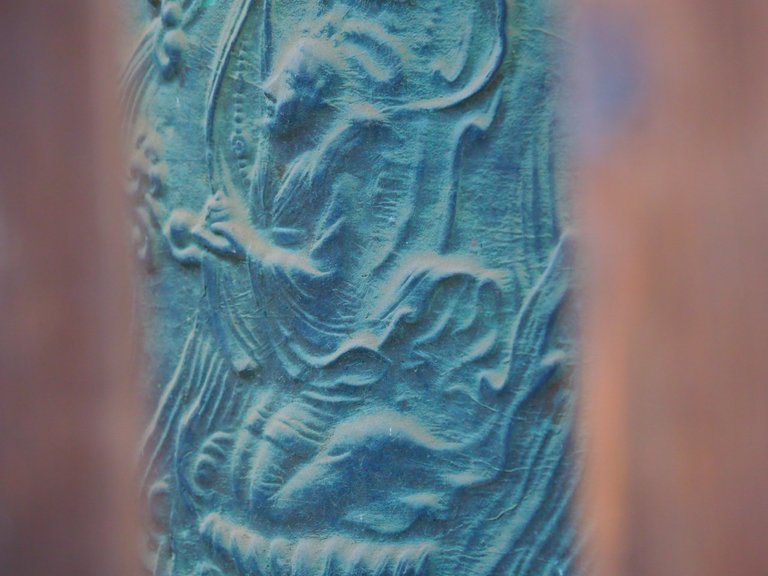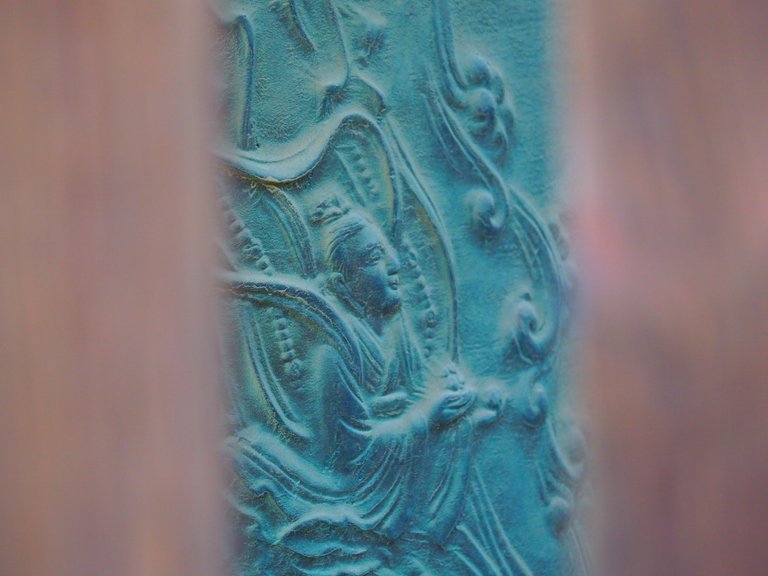 The relief of the bell had the same pattern as the bell, made a thousand years ago in Silla dynasty.
I could know from the text engraved on the bell that this bell was made a few decades ago.
I wondered why belfry was built for the newly made bell.
Maybe the bell might have special story even though it did not have a long history.
The accumulation of the stories makes history.
Each of us is accumulating stories day by day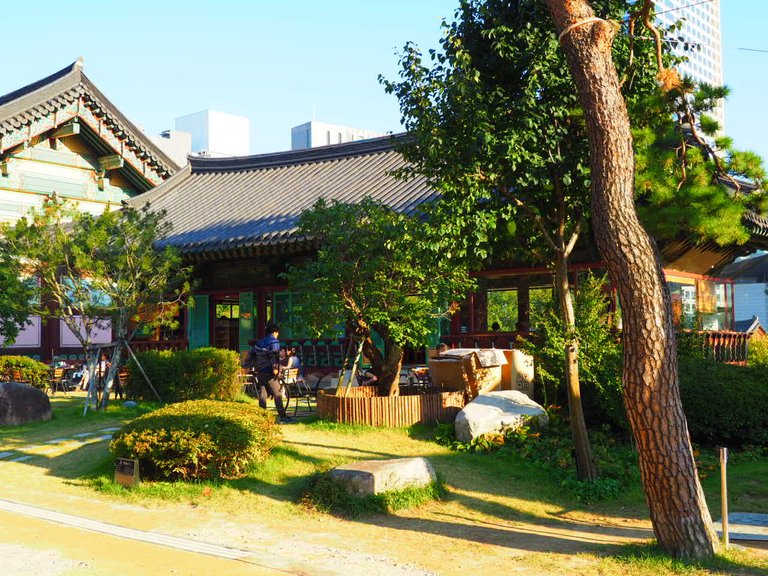 There was a tea cafe a little further from the belfry.
A little further from the belfry, there was a tea cafe run by the temple.
I bought a cup of tea and sat on the terrace.
I just watched the sky, the clouds, and people passing by. There is nothing eternal in the world. The sky, clouds, and person change every moment.
---
Sponsored ( Powered by dclick )
Dear friends and followers On this occasion I want t...