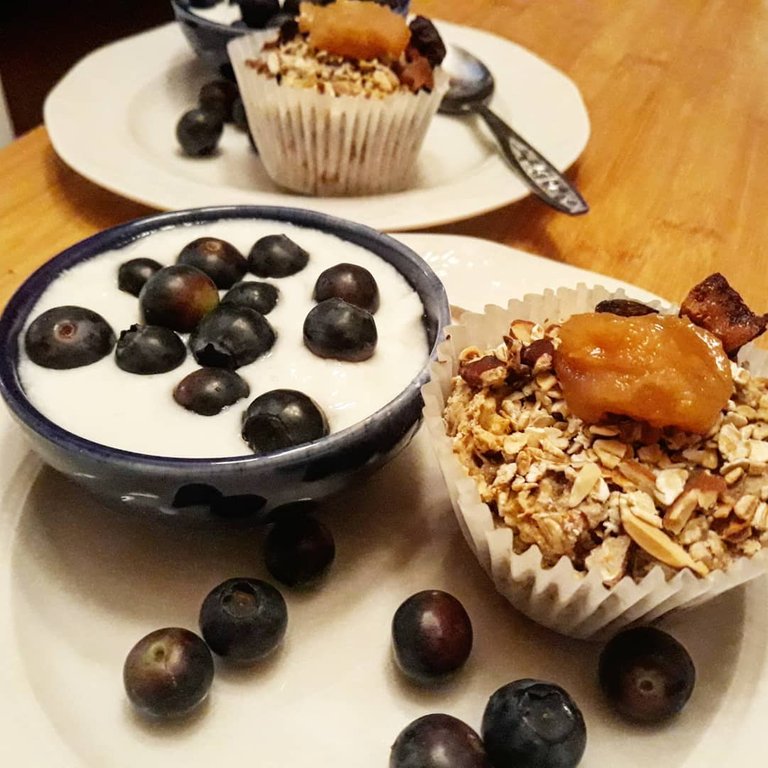 I realised after supper last evening, that I was doing quite well increasing my repertoire of vegan and vegetarian dishes. I doubt, personally, that I could become vegan as I don't think I could live without eggs and dairy. Meat, I can do without. As a matter of fact, at boarding school, I often did. Any how, I digress. Haven't done that in a while...
First on the menu, breakfast muffins (egg, sugar and oil free) inspired by @thekitchenfairy for Saturday's market on a beautiful plate from a talented McGregor potter. I am waiting for its mate. Trish knows. And yes, I am impatiently nagging.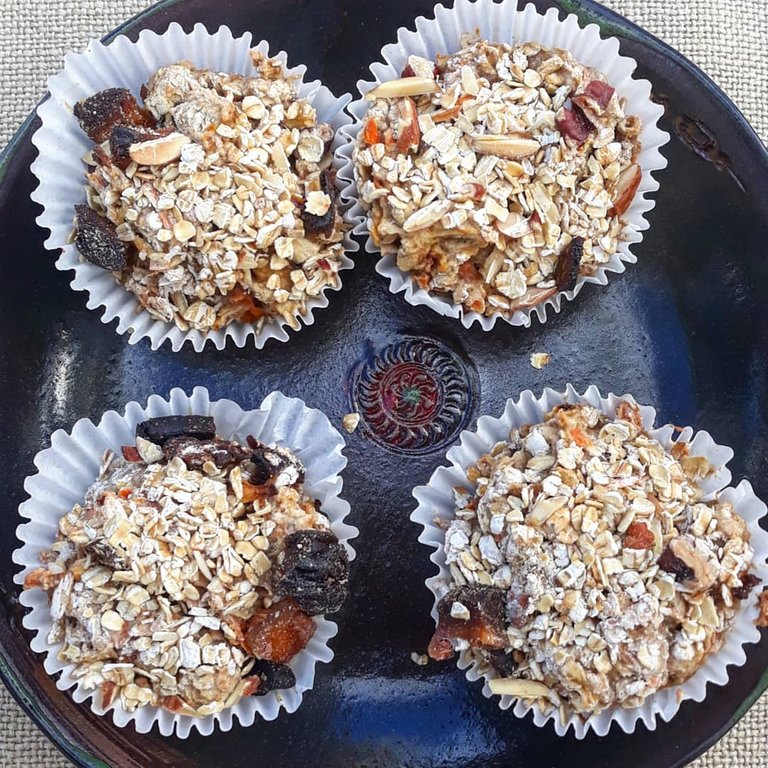 The two left became dessert that evening - with a dollop of raw honey and served with homemade yoghurt and fresh blueberries.
Then there was last night: meat-free Monday. Supper consisted of a patty made with chickpeas and homegrown broadbeans (which is vegan) served on a bed of also homegrown salad leaves served on a flatbread with cheddar and horseradish tzatziki.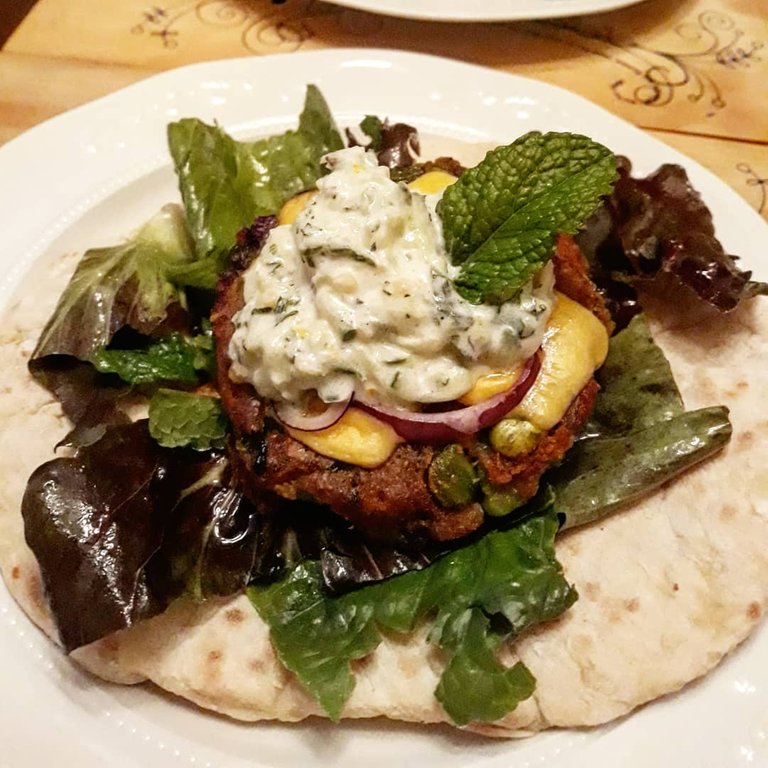 Seasoned with harissa, garlic, cumin and coriander, I will definitely make these again. The flavour combinations are just divine. Really.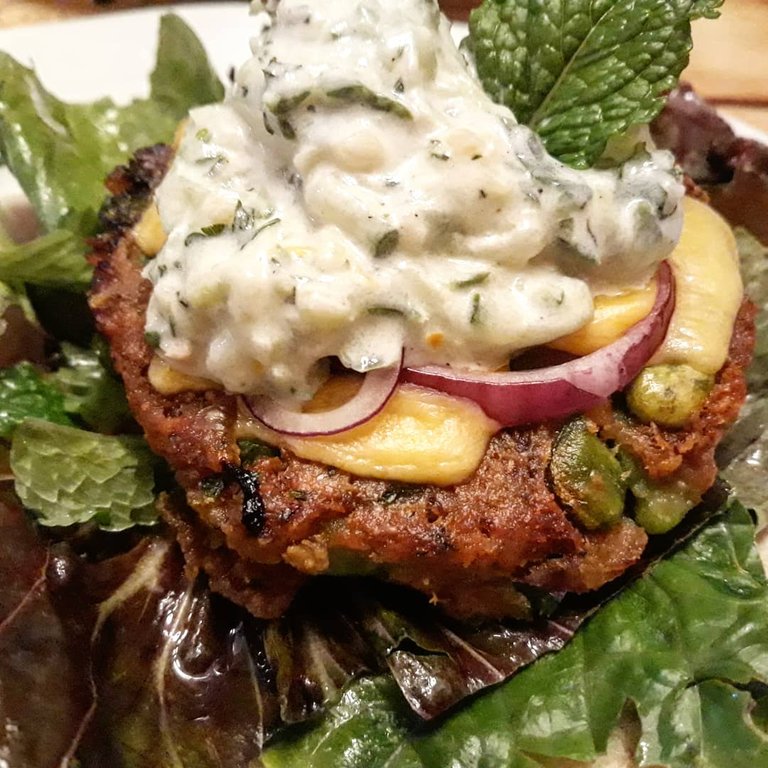 Oh, and the carnivore in the house had a second, declaring it greed and not need.
Seals the deal, methinks.
Until next time, be well
Fiona
The Sandbag House
McGregor, South Africa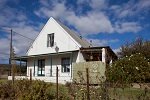 Photo: Selma
Post Script
In yet another aspect of my life, I offer
English writing, research and online writing tutoring services

writing - emails and reports, academic and white papers formal grammar, spelling and punctuation more information here
And then there's more:
If this post might seem familiar, it's because I'm doing two things:

re-vamping old recipes. As I do this, I plan to add them in a file format that you can download and print. If you download recipes, buy me a coffee. Or better yet, a glass of wine....?
and "re-capturing" nearly two years' worth of posts because of this.

If you're interested in a soft entry into the world of crypto currency and monetising WordPress blog, use the fantastic Steempress plugin to post directly to the Hive blockchain. Click on the image below to sign up


I also share my occasional instagram posts to the crypto blockchain using the new, and really nifty phone app, Dapplr. On your phone, click the icon below, and give it a go.
Posted using Dapplr