As if Pachino hasn't been through enough already, he ended up having to go to the Vet once again this past Wednesday afternoon. I feel so bad because it was my fault.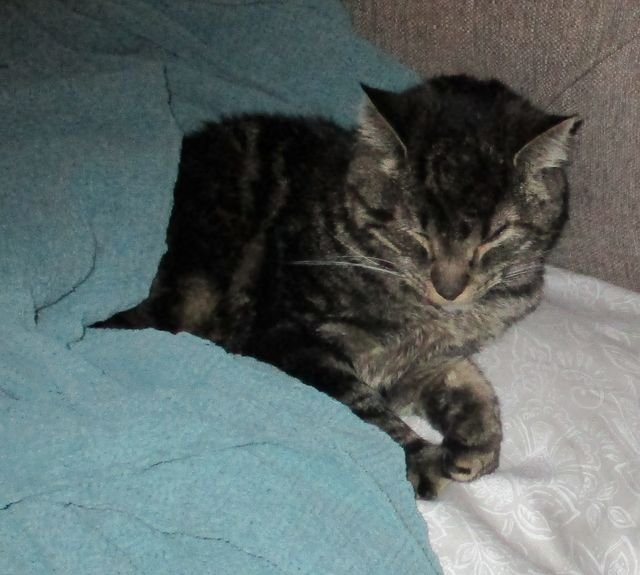 He looks like he is warm and comfortable on this cold, rainy day but maybe he wasn't feeling well.
A couple of weeks ago Pachino kept going to the door wanting out. When I opened the door I saw Ollie's face looking up at me as if to ask if Pachino could come out to play. Since Pachino had been cooped up inside for weeks, I let him outside to see Ollie. I grabbed my coat and as I was walking out the door, I heard Pachino yell a loud Yowl! Next thing I know, Pachino and Ollie were rolling on the ground, fighting. That is not in Pachino's nature; he avoids all fights, but you know how protective cats can be of their property. When I broke them up, that is when I realized that the other cat wasn't Ollie. It was a stray that could have passed for his twin.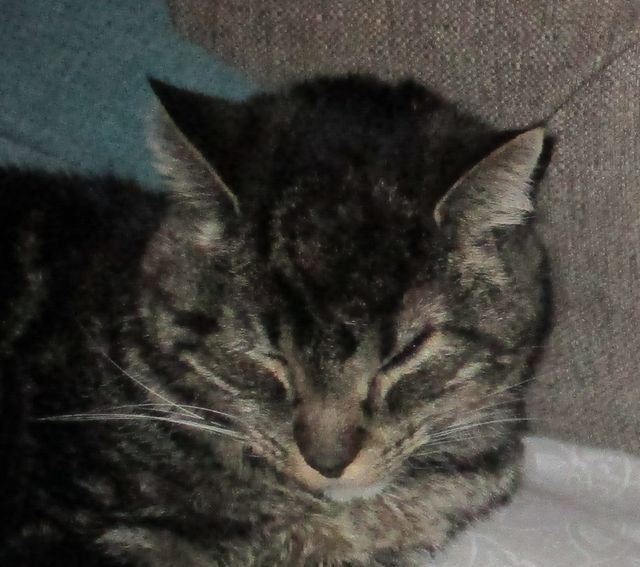 Do you see a big lump on his forehead?
I checked for wounds with a warm, wet paper towel and after patting his head, I saw very light blood on the towel.
Two weeks later I noticed a big lump on Pachino's forehead. He wasn't acting like anything was wrong other then the fact he wouldn't let me touch his head. I was pretty sure that he had an abscess so I made an appointment with the vet.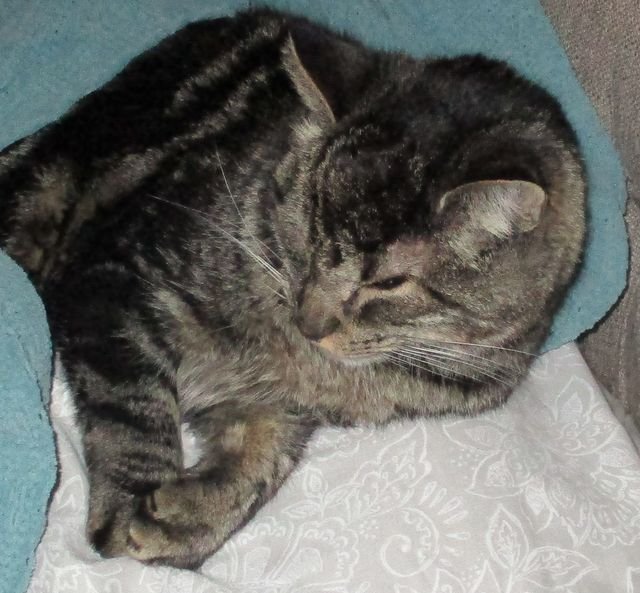 Every night before we go to bed I sit on a braided rug to comb Pachino and give him treats. The night before the vet appointment and before I began to comb him, this foul smelling stuff began oozing from his head. The abscess broke open.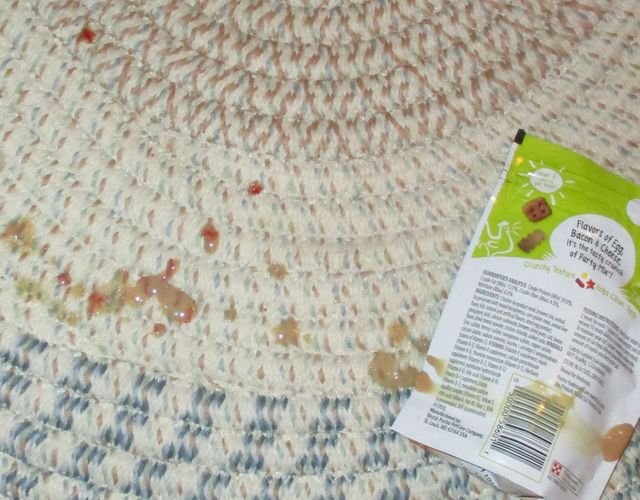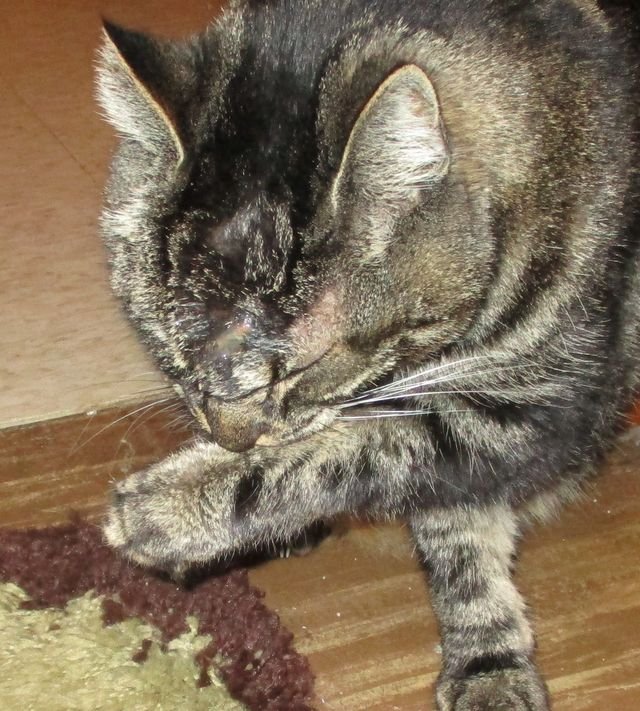 Pachino wouldn't let me clean him up but he did clean himself, and ingested all of that infection. He was definitely going to need an antibiotic now. Pachino likes to drink from the bathtub faucet and while he drank, the water dripped on his head and kept the wound clean.
The vet confirmed the abscess and it hadn't all drained so she had to squeeze the wound to get the rest out. I think that hurt me more than Pachino. After the antibiotic shot, we were headed back home.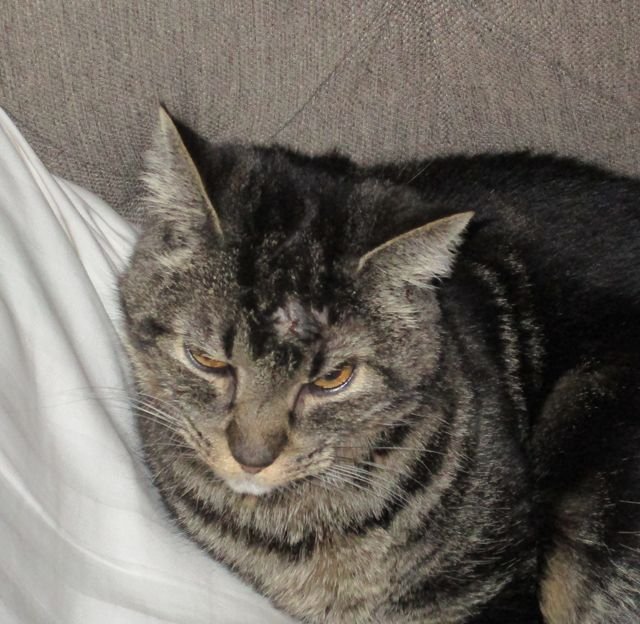 This is how Pachino looks tonight...relieved.
I feel terrible because this could have been easily prevented. Next time, I will go outside by myself first and check Ollie out; just to make sure it is the real Ollie.
Have a great weekend!
#dailypetphotography by @dpet and @kona
All photos are my own.
Are you looking for another caring community where your creativity and imagination can run wild? A place where you have the opportunity to win prizes for your participation? Are you looking for support or for a place that you would like to support? Then head on over to the Freewrite House and have some fun.