When my adopted stray cat expanded her family into half a dozen, I was wondering I couldn't let this family doubling every six months. So, I started to tame the new born kittens so that I could take them to the vet in the future. The three adult cats would be a bit easier to handle. I was quite surprised and entertained by this family of orange cats with one white kitten. I never knew that cats liked to climb trees until I saw them on trees in my garden.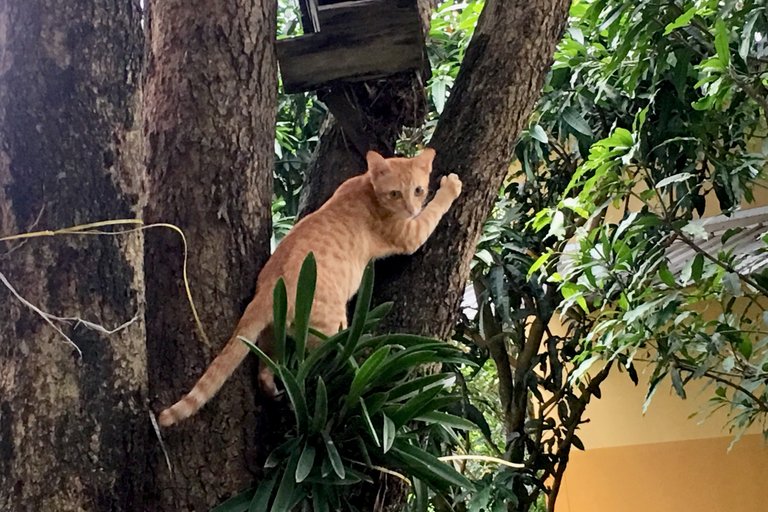 My gardener would yell and chase away the cats from those orchids. But I told her to let go. It was impossible to reason with my cats and ask them not to sit on those orchids. The orchids were strategically positioned as a nice seat for resting their butts. So, it was out fault for not placing them much higher on the trees. Had I known this fact about cats, I would have changed the orchids' positions. So, we lost a few orchids as some dropped off the trees and became dried.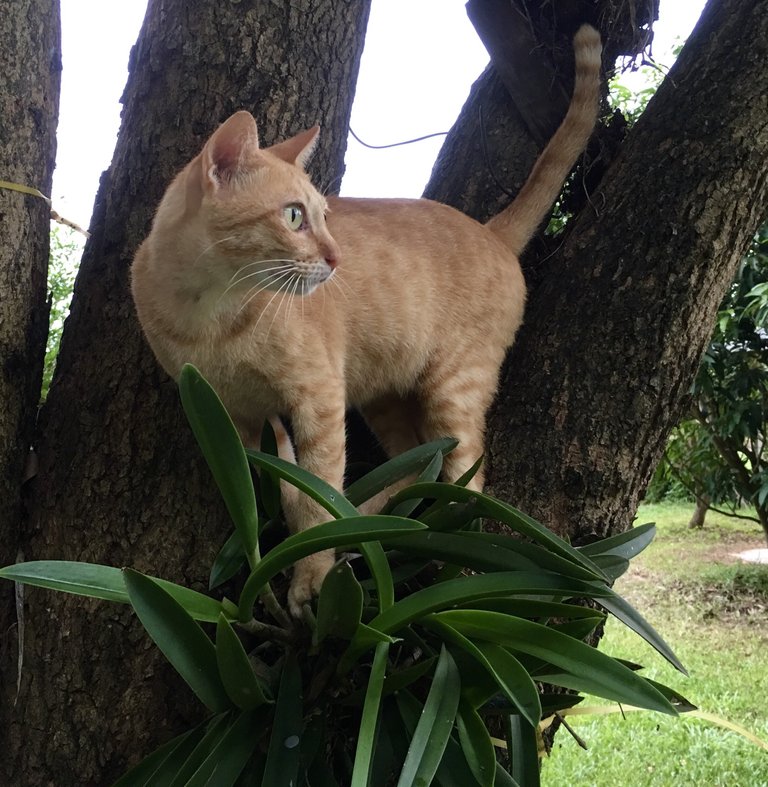 These cats liked to startle me by having a race up the same tree. It was as if they want to show off and impress me. Luckily I never had to help them down these trees. These are some of the remaining photos of my young cats. They bring back fond memories and comforting feeling in times of stress. These cats do have positive impact on my health though they put quite a dent on my purse as the doctor's bills were quite hefty. Luckily, a cat-lover friend gave me some donation. I returned the favour later with some small gold bars. Good karma did lead to positive and prosperous outcome. Now my cats are quite big adult cats so they don't climb trees as often. They prefer to go for late afternoon walk in the field with me.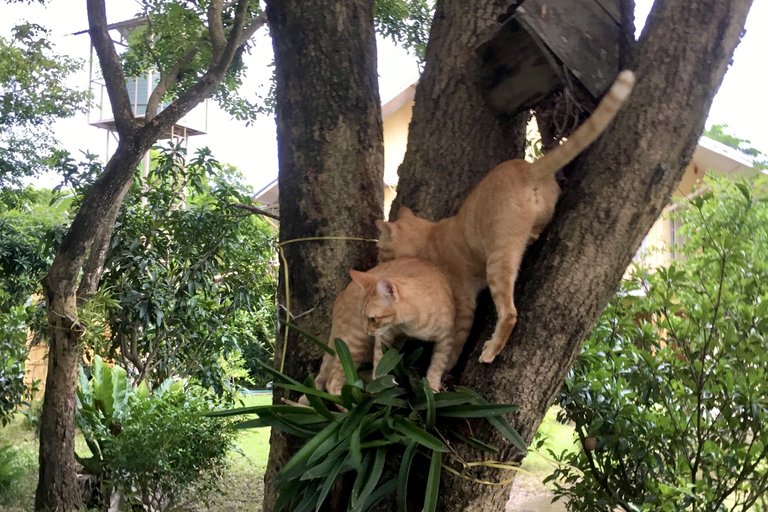 เราชอบดูรูปเก่าๆที่สะสมไว้ เพราะทำให้เราหวนคิดถึงเวลาที่ผ่านมา ทำให้ได้ทบทวนว่าชีวิตที่ผ่านมาเราได้ทำอะไรบ้างที่มีความหมาย พอไปเห็นรูปแมวสมัยก่อนทำให้เราคิดถึง ความเป็นมาของการมีแมวโดยไม่ได้ตั้งใจ และผลดีของการเลี้ยงแมวในบ้าน เราเรียนรู้จากแมวหลายอย่าง เราพึ่งรู้ว่าแมวชอบวิ่งเร็วๆ แข่งกันวิ่งเพื่อปีนต้นไม้ที่บ้าน แมวก็เหมือนเด็กที่ชอบอวดว่า ตนเองเก่งและสามารถขึ้นต้นไม้ได้ แต่คนสวนที่บ้านจะไล่แมวลงมา เพราะพวกแมวชอบไปนั่งเล่นอยู่บนต้นกล้วยไม้ เราต้องบอกให้ปล่อยวาง เพราะเราคงไม่สามารถไปบอกให้แมวเข้าใจเราได้ เราก็ต้องทำใจยอมเสียกล้วยไม้ไปบ้าง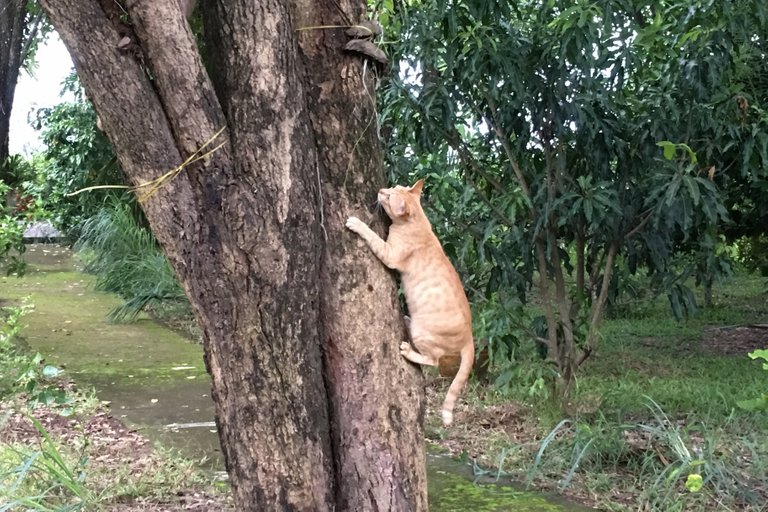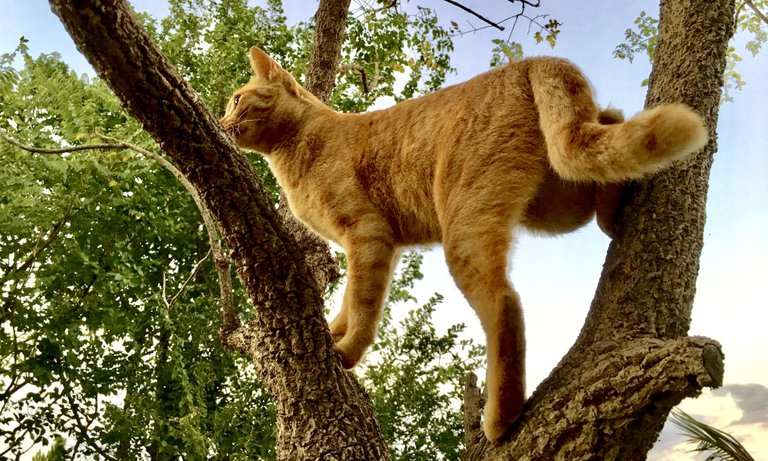 ปีก่อนแมวชอบปีนต้นไม้มาก ทุกวันนี้พวกแมวไม่ค่อยปีนต้นไม้มากนัก แต่พวกมันยังวิ่งเล่นในสวน และชอบให้เราพาไปเดินเล่นในป่ากล้วยตอนเย็น เราคิดว่าแมวของเรามีนิสัยเหมือนสุนัขมาก ที่เราจะเรียกมาหาได้และแมวก็โต้ตอบกับเรา เวลาเราคุยกับแมว แต่ที่น่าสนใจคือ แมวจะร้องขอความเห็นใจเหมือนเด็กๆที่ร้องไห้อยากกินขนม บางทีเจ้าแมวตัวน้องสุดจะร้องเสียงดังมากเกินสิบนาทีเลย เราก็งงมากว่าใครสอนให้มันโวยวายได้ดังมาก แมวที่ไม่เคยร้องเลย กลายเป็นแมวที่ร้องขอความสนใจมากกว่าทุกตัว พฤติกรรมแมวสามารถเปลี่ยนแปลงได้ขนาดนี้ เราก็หวังว่าแมวส้มของเราจะอยู่อย่างมีความสุขและสุขภาพแข็งแรงไปนานหลายปีที่บ้านสวน.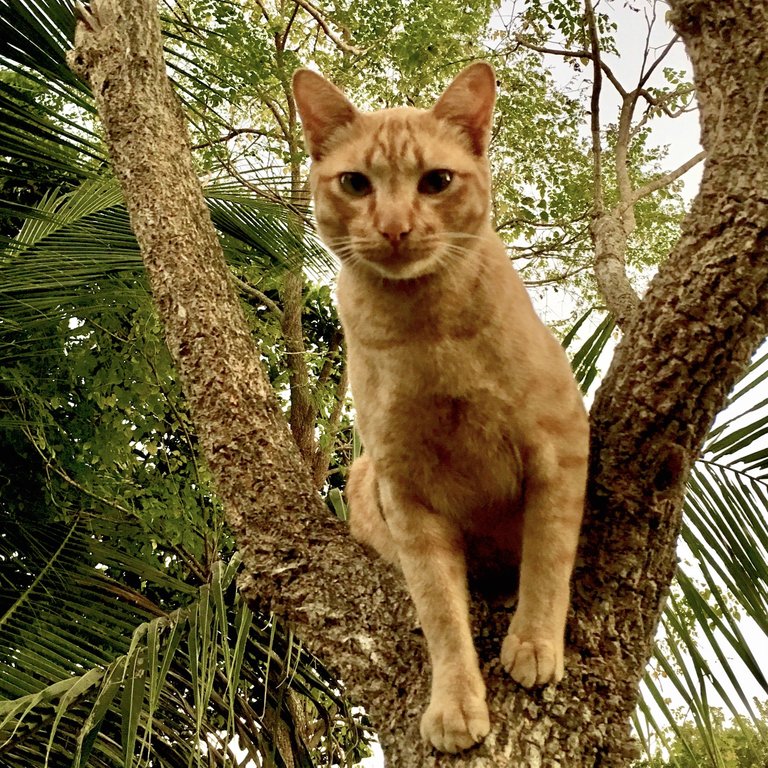 I just hope that my orange cats will continue to live at my house happily and healthily for many years. So they could continue to teach me and keep me in good mental health too.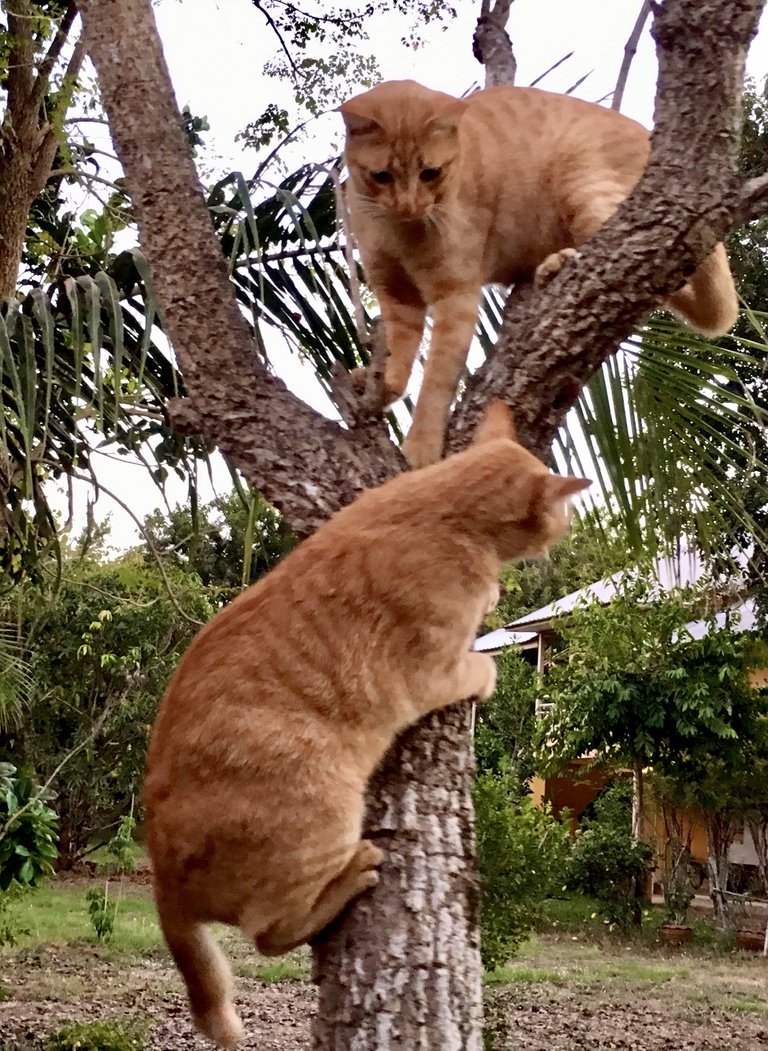 Wishing you all a very prosperous week and Bitcoin's going to the moon!
Cheers.