Lately, the internet's been a bit dodgy at the farm i've been working, so i decided to move the modem down to the barn.
Seems to have worked well, i can safely say we have stable WIFI.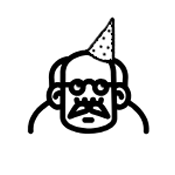 (Images & Text: Designed and edited by @dadjok3oftheday)




Follow us for more daily jokes!