Taková maličkost... Vzpomněl jsem si. Tag #busy . Pro ty z nás, co s v jeho editoru zvykli psát příspěvky. Kdysi přispíval docela slušně na každý post. Pak se to pokazilo... Nedávno jsem ho zase zkusil. Co kdyby. A ono ano. Něco to přeci zase hodí...
Pro ty, co vůbec nevědí, která bije. Když dosáhnete určitého množství SteemPower a tvoříte v prohlížeči Busy, dostanete nějaký upvote. Výše odměny závisí na tom, kdo a hlavně s jakou SP Vás má ve sledovaných. Si tak nějak matně pamatuji. Kdo by mě pod článek doplnil, nebo opravil, budu rád. Já dostávám asi 2 centy.
Pak jsem taky v programu feedyourminnows... Ale to už si vůbec nepamatuju, co a jak...
A když jsem pod Actifitem... Skoro jsem těch 5000 pohybů dnes ani neudělal. Těsně.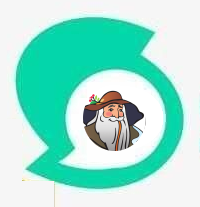 5012