The 8th stage of Mountain bike WORLD CUP 2019 will be held from tomorrow 2-4 August in VAL DI SOLE - Trentino - Italy.
A Land full of dreamers and passion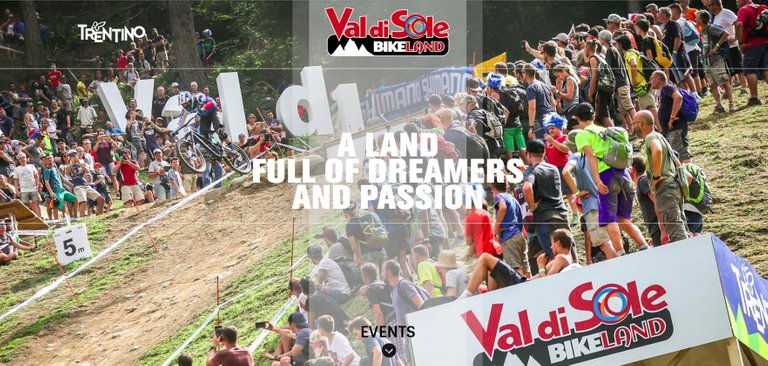 source
There will be 3 disciplines XCO RACE (Cross country), Downhill and FOUR CROSS 4X.
FOUR CROSS 4X
First one in the program is Four-cross (4X), also called mountain-cross. Will be on 2 August Friday. 4 riders race Downhill together on 400-meter track with jumps, sloping angles, and numerous obstacle and the goal is to finish first. The average speed of the track is 35 km/h drop is 60m, largest jump 10m and the best time is 44'' 39 sec. Fight down to that last man stand.
All you need to know about Mountain Bike Four-Cross
---
DOWNHILL DHI
Second and most impressive race in the world cup will be on 3 August Saturday. Bikers will compete on 2.1km track with 517m drop, with an average speed of 40 km/h and max speed 70 km/h.
video from previous stage in France
---
CROSS COUNTRY XCO Race
Also, know the Olympic discipline of Mountain biking will be on 4 August. The track is 4.5 km with 190 m drop and average speed of 22 km/h .
video from previous stage in France
---
This stage is under the motto: No Fear.
little creepy advertising in the beginning :)
---