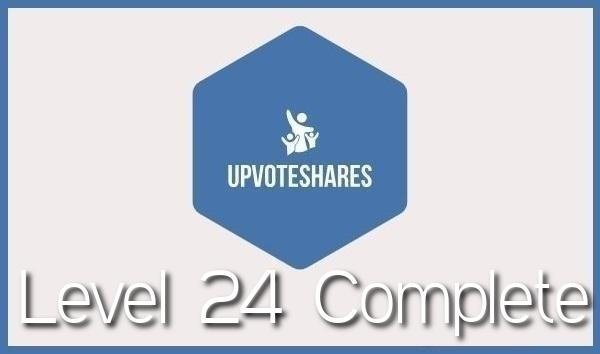 @upvoteshares is a curation project from @costanza that aims to provide reliable upvotes based on a fair model that has proven to be sustainable and scalable over time. This Project is mainly aimed towards Quality Bloggers with a long term mindset. The model mechanics are better explained here.
---
First of all, a Happy New year to everyone and a good 2021!
Last year we made the move from Steem to Hive with this program making it so that progression wasn't at the same pace compared to the year before. I will do my best to keep continue things forward starting with completing Level 24 which I should have done a couple weeks ago already.
Level 24
Nearly all shares of this level went out quite quickly and 5 ended up being burned in the end. The upvotes continue being spread out consistently and returns remain quite solid overall. A lease of 333 Hive was added using the entry costs from level 24 for 15 weeks and I started converting the Blurt Airdrop into Hive. I will make a separate post with suggestions on how I plan to use it to move the project forward, giving extra value to the shareholders. Staked Tribe tokens also continue to slowly grow.
---

---
Level 24 Shares
---
---
Previous Levels Information
---
Level 25 is set to open after I make a post about the Blurt Airdrop and also one sending the curation dividend rewards. I also still have to update the minnowshare sponsorsip seeing if anyone reached to point to get a free share.
---
100% of the token earnings from this post will go towards growing this account and increasing the value of each share. As always feel free to leave remarks, suggestions or questions in the comments and let me know if I made a mistake somewhere not adjusting your voting % properly. Thanks Everyone !