Howdy folks and greetings from the Great Plains of North Texas!
Homelessness is a big problem all over the world and is growing worse by the day. In the U.S. it seems to be a problem with no solution. Homelessness in Los Angeles, California increased an astonishing 16% this year!
What's even sadder is that there are 150 Million homeless children in the world. How tragic.
A telling experiment
Well, the UNICEF organization, which stands for the United Nations Children's Fund has been trying to understand how people react to children in need.
Film makers for UNICEF decided to do an experiment so they could study the reactions of people who see children on the streets.
They went to a busy pedestrian street in Tbilisi, Georgia and had a young actress, 6 yr old Anna, act like she was lost and afraid.
source
She was dressed very nicely and got lots of concerned attention from passersby asking if she was lost and if she needed help. It was very impressive.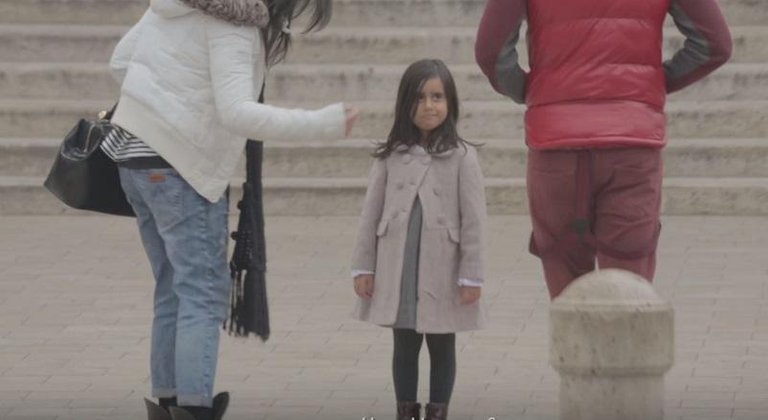 source
Next they made her up to look dirty and in clothes that a homeless kid might wear.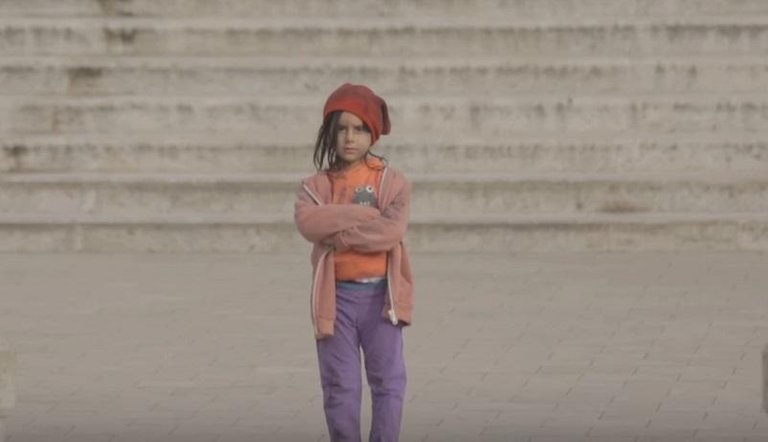 source
As the film makers watched, they were surprised that Anna was TOTALLY ignored. Not a single person stopped to offer help even though she looked desperate and was about to cry.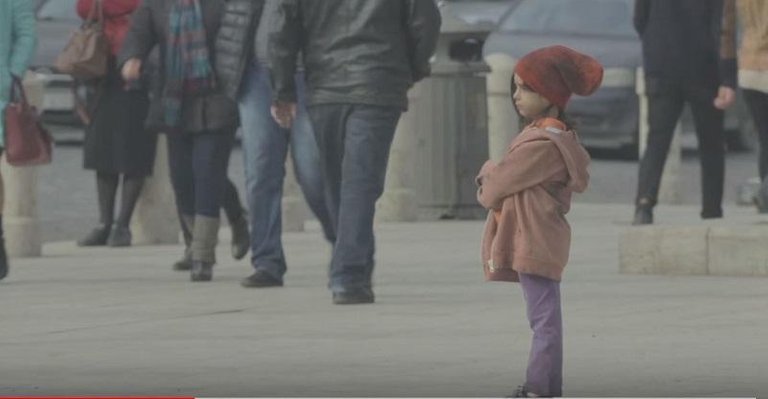 source
Well that sucked. Next they had her go into a busy restaurant dressed very nicely and had her wander around.
When she walked up to table, men or women, she was greeted warmly and welcomed. People wanted to know what she was doing and where her parents were, etc.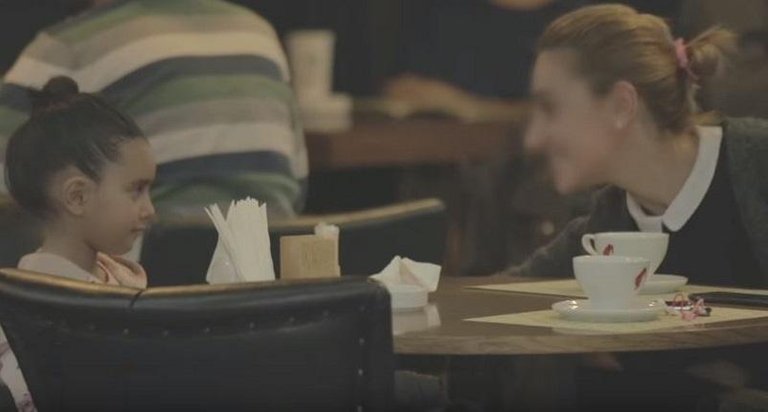 source
Everyone was very caring. So just like in the street test they then sent her back in dressed as a homeless child and the results were shocking once again. Everyone ignored her completely and wouldn't even speak to her or look at her.
What's worse is that this ogre with the cigarette called for the server and demanded they through Anna out of the restaurant!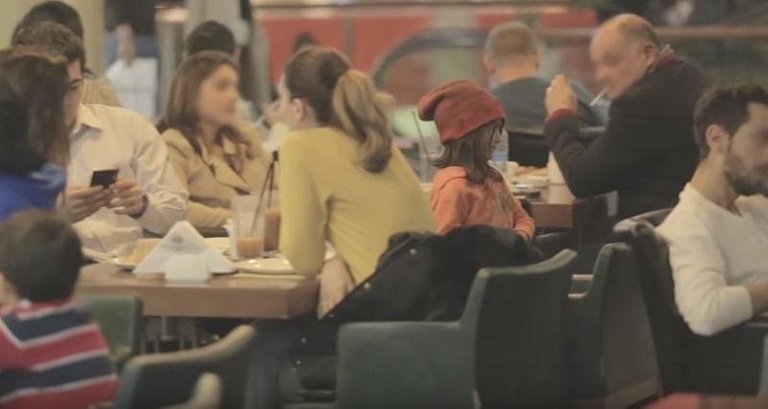 source
The take away
What they learned from the experiment is that even if the homeless person is an innocent child...if their appearance is one of poverty and despair they are treated with disgust and even scorn.
My God, have we fallen that far as a race? If I saw a little girl in rags I'd be even more concerned about her welfare if she appeared to be alone.
I reckon the results of this experiment would be the same in any city of the world but small towns would be different. At least in Texas it would be.
In fact, in Texas ..heaven help that ogre who demanded Anna to be thrown out of the restaurant.

Dang, this was a little depressing. Humans need a reset.
-jonboy
Texas
Another Texas Christmas photo. lol.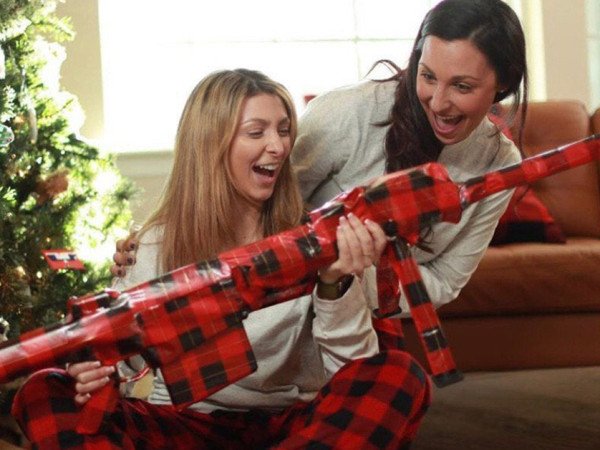 source
Here in Texas they celebrate Christmas with tons of fireworks and gunfire.
This year was extraordinary with lots of machine gun fire which was unusual and not only that but someone was setting off explosions so large that it vibrated the whole house!
I'm guessing they were blowing things up with dynamite.
Meanwhile, over at Walmart: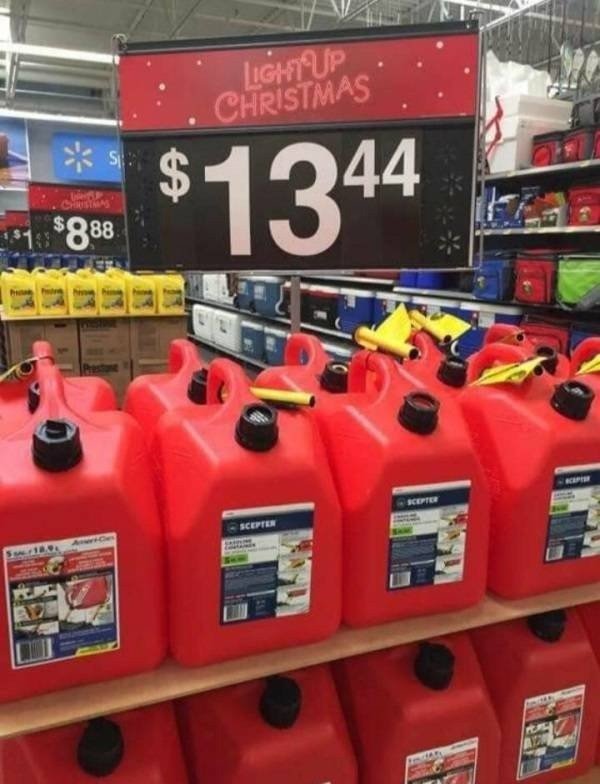 source
Lol...Thanks for stopping by folks, God bless you all!