As far as India is concern, everyone has a big love for cricket. Cricketers like Sachin, Dhoni, Kohli are treated here as God.
This had made football less popular in India, Though slowly foot ball lovers in INDIA is increasing.
Even cricketers are also supporting this. Sachin has a franchisee in INDIAN super league. Kohli is an ambassador of ISL. This is really positive for foot ball lovers in INDIA.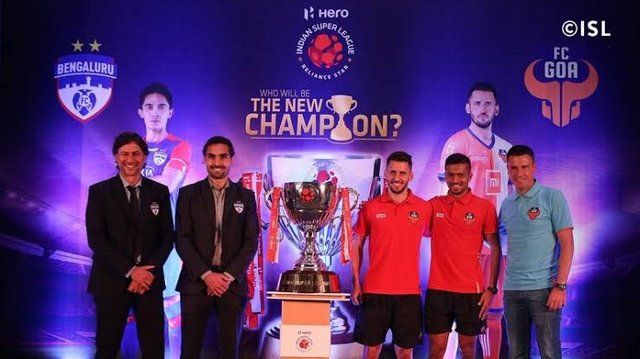 In the last 5-10 years we have seen rapid growth in Indian football. We are creating quality players, better infrastructure. At the same time viewership is also increasing.
Please check out rank of INDIAN FOOTBALL TEAM.
It was 173 in 2015, just two years later it climbed to 96. Thats amazing. Its the best rank they could get in last 21 years.
INDIA has the best rank in football in 1996, it was 94. So we are definitly going to break that very soon.
INDIAN National Foot ball Team has never played the FIFA world cup. Currently in cricket, INDIA leads the ranking in all three formats. Same will be replicated in foot ball too one day.
Bhaitung Bhutia considered best footballers for India. Bhaitung has capped player of capped India for 82 matches and scored 27 goals for India.
Next to him Sunil Chhetri is considered as second best in INDIAN football history. He debuted under Bhutia' s captaincy. Chhetri has played 100 international matches (MOst for any INDIAN).
Introduction of Indian Super League has contributed a lot in the development of Indian Football. This is simillar to IPL tournament played in INDIA (IPL is for global cricket T 20 tournament.)
Indian super league has benefited INDIAN players a lot. They get exposed to international stars and coach.
I believe Indian Football has got the right path now. Government is now focusing to develop football in the country at grassroots level too which is really important for us to grow.