On 8/24/2019 Click Track Profit put new training videos on the autoresponder that is best to use for affiliate marketing. The autoresponder announced is Traffic Wave which is a great autoresponder.

I went through all the lessons rejoined Traffic wave and did all that was in the videos and created my first lead capture page through the lead capture creater in Click Track Profit. This is what I created.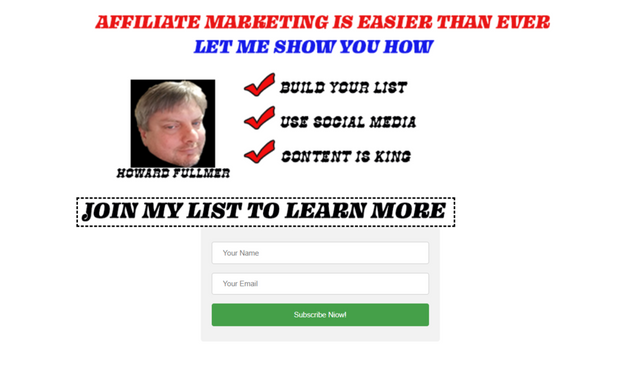 I am glad for the lesson @blainjones made on the html part of the form creation it helped alot and in the future I would like to add more of my personality to my forms on my lead capture pages.