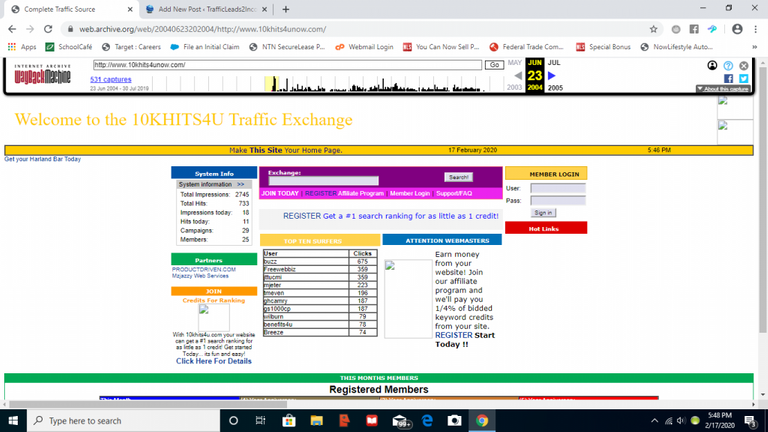 My first Traffic Exchange
Hi Again! Click HERE for Part 5 of the story in case you missed it.
So it's June 2004 and I've got a new domain (10khits4unow), a Traffic Exchange script (Harland Script), 2 partners (one for systems, one for programming), and lots of followers from the 10khits4u experiment. The programs were run as separate entities and pages were still being hand created. Here is what the lead capture page look in September of 2004.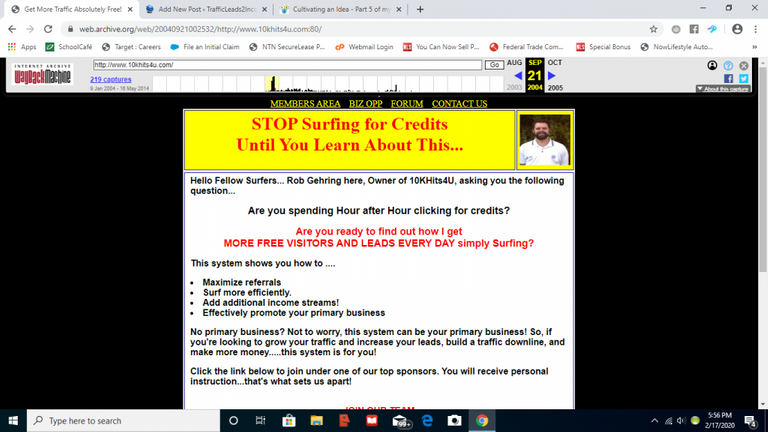 Stop surfing for credits!
Note the removal of the banner on top but the addition of the Members Area, Recommended Biz Opp, A discussion forum, and a contact link. The members area linked to the Traffic Exchange but the issue was the pages still had to be hand made. In case you're wondering, there is a link below the fold that rotated the pages that were created. This was my page because, and as the owner, I wanted to get help my loyal followers. Their pages had a form in the same area versus the rotator link. This was the precursor to building your list before the owner's. The challenge was to make this HOT Page self replicating and merge both programs into one entity. Tune in next week to see how that went down as we walk down memory lane and enter the way back machine again.
Rob Gehring – Owner of Trafficleads2incomeVM and Leader of Team Massive Success