CryptoSkulls is a great blockchain Game
What is CryptoSkulls?
CryptoSkulls are 10,000 collectible ERC-721 Non-Fungible Tokens stored on Ethereum blockchain. Each CryptoSkull character is a unique pixel art image.
Gaming helps you become amazing at multitasking: The biggest plus point of video gaming is the swift decision making that you learn from them.

CryptoSkulls is an investment crypto collection of 10,000 unique skulls.
The collection is based on the Ethereum blockchain and operates according to the ERC-721 standard: each skull is unique and belongs to only one person. It cannot be duplicated, deleted or destroyed.
Buy, sell, give, bet on your favorite skulls, increase the value of your collection. The price of cards is determined by supply and demand, the more unique the skull, the more expensive it is.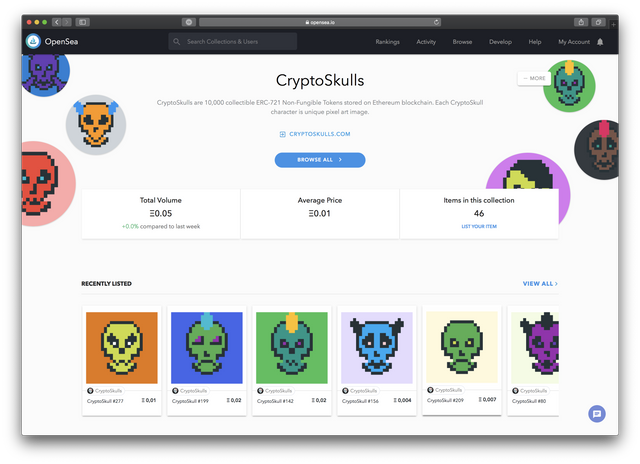 To buy a card with a skull:
Install the Metamask extension for Chrome. It will allow you to access your wallet on the sites where you are logged in.
Create a wallet and buy Ethereum on Coinbase directly in the Metamask extension.
Buy cards on popular exchanges of crypto collections: OpenSea and RareBits.
For example, you can buy CryptoSkull # 277 for 0.01 ETH.
A distinctive feature of skulls is their properties. Each skull has the "Rarity" property by default: the lower the value, the greater the value and the less chance of falling out. In the future, new characteristics will be added, which will already depend on the level of the Crypto Skull.