What is wirex?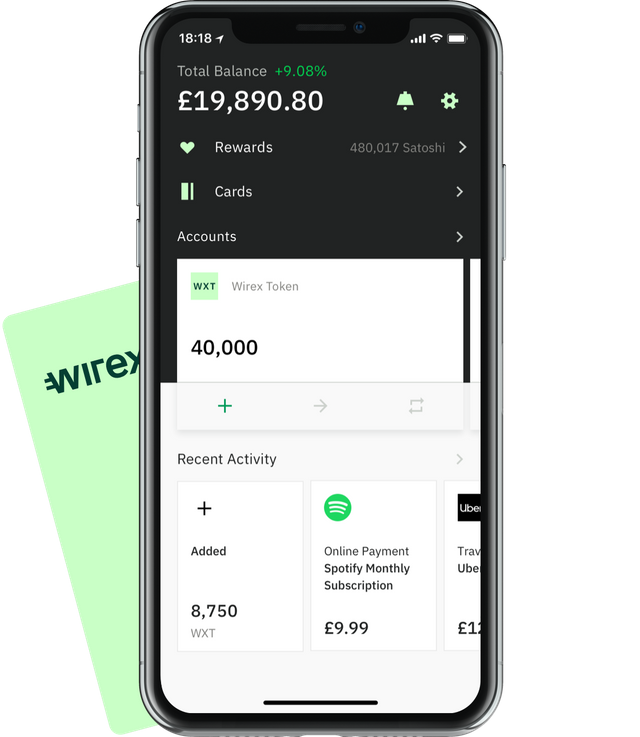 I've been using this service just about since I started using crypto, it's by far the easiest way to cash out as a European crypto-user. To find out what level of account you'd be able to have in your country, check their list of supported countries here.
I've owned the card for a year and a half now, and I never realized I'd be using it as much as I am now. The fees are cheap, the app works brilliantly and has a cool feel to it, it's actually almost fun converting crypto and fiat back and forth like it's no big deal.
Another brilliant reason to own this card is so you can show your crypto-skeptic family members that you can "get it back out" and that it's not "all locked away". It's a great way to get older people involved.
---
Wirex token
Recently, they held a presale and IEO for their brand-spanking-new token (WXT). I invested a loose £25 during the presale which has now shot up to £50 in value (I wish I'd bought a helluva lot more). However, the presale tokens are locked up for 6 months so it'll be a while before I can sell them. You can now trade them on the OKx exchange.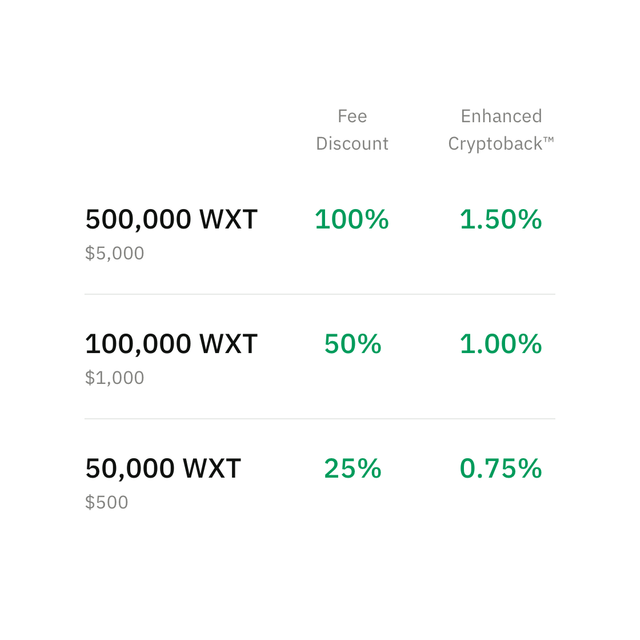 ---
I was gonna try to hit that 50,000 WXT mark, however that has now shot up to nearly £1000 after the exchange listing, still manageable, just as long as this token's price doesn't behave like BNB where it still goes up - even in a bear market. Both fortunately and unfortunately though, the wirex token economy is very similar to Binance's. We'll have to wait and see.
Utility Token
Like many exchange coins, WXT provides holders with multiple benefits on the exchange and through the card, like BNB where people get lower fees if they hold a certain amount.
Discount on fees – active from pre-sale
500,000 WXT ($5,000) – 100% discount
100,000 WXT ($1,000) – 50% discount
50,000 WXT ($500) – 25% discount

All exchange fees
Bank transfer fees
Withdrawal fees (crypto transfers)
Top up via credit and debit card
Discounts coming soon: September

Monthly management fees (card)
ATM fees
Swift transfer fees
Cryptoback – active from September

500,000 WXT ($5,000) – 1.5 %WXT
100,000 WXT ($1,000) – 1%WXT
50,000 WXT ($500) – 0.75%WXT
Other features being developed for 2019:
Premium Wirex Visa card
Bespoke merchant offers and discounts
Concierge service
Airport lounge access
Early access to new features
---
If you found this article useful, and don't have an account yet, please consider using my ref link (it won't cost you anything and will help me):